Hotel reviews | This page will contain information and reviews about the various hotels, inns, lodging houses, hostels and other types of accommodation in Mindanao and even outside of Mindanao and the Philippines. Reviews of hotels in Mindanao, Visayas, Luzon and those found overseas.
This Mindanao Hotels page also welcomes press releases and other related materials from owners of these types of establishments.
For more details and if you want your establishment to be included in this page, please CONTACT MINDANAOAN.
~oOo~
Davao City Hotels | Davao City Inns | Davao City Lodging – Reviews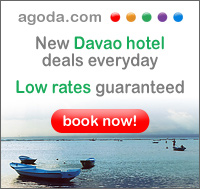 Aljem's Inn – Rizal Street, Davao City
Oroderm Beauty Hotel – Magallanes Street, Davao City
Grand Regal Hotel – Lanang, Davao City
Lispher Inn – Juna Subdivision, Matina, Davao City
My Hotel – San Pedro Street, Davao City
Crown Regency Davao – Cabaguio, Davao City
Las Casitas Inn – Rizal Street, Davao City – BOOK YOUR LAS CASITAS INN ROOM NOW
Paradise Island Resort – Samal Island, Davao
Choose budget Davao City hostels here
Cagayan de Oro City Hotels | Reviews of Cagayan de Oro Inns, Lodging, Pension Houses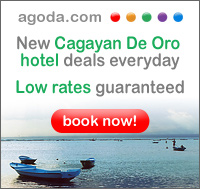 Club South Pacific Resort Hotel – Gitagum, Misamis Oriental, Mindanao
Southwinds Hotel – Capt. Vicente Roa Ext., Cagayan de Oro City
Casa Crystalla – Divisoria area, Cagayan de Oro City
Mallberry Suites – Florentino Street, CDO
Goodnews Travellers Inn – Captain Roa Street, Cagayan de Oro City
Grand City Hotel – Velez Street, Cagayan de Oro City
Sir George Pension House – Cagayan de Oro City
Lamar Inn – JR Borja corner Velez Streets, CDO
Budgetel Cagayan de Oro
Camiguin Island Hotels | Reviews of Camiguin Inns, Lodging and Accommodations
Camiguin Golden Sunset Beach Club – Mambajao
Tia's Beach Resort – Mambajao
Or you can choose your preferred Camiguin budget hostel here
General Santos City Hotels
La Tierra Del Sur Hotel – National Highway, General Santos City
Koronadal City Lodging | Koronadal Hotels | Cheap Accommodations in Koronadal City
EMR Suites – Barangay Morales, Koronadal City
Bukidnon Hotels | Inns in Bukidnon
Royal Hotel of Valencia – Valencia Bukidnon
Hotel Valencia – Sayre Highway, Valencia City, Bukidnon
First Avenue Apartel – Propia Street, Malaybalay City
Homestead Inn – Sayre Highway, Valencia City, Bukidnon
Pine Hills Hotel – Fortich Street, Malaybalay City, Bukidnon
Villa Alemania – Fortich Street, Malaybalay City, Bukidnon
Small World Travelers Inn – Malaybalay City
Haus Malibu – Malaybalay City
OUTSIDE MINDANAO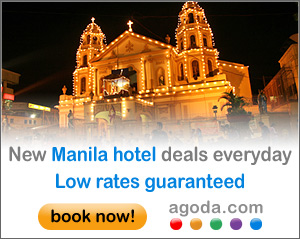 Luzon:
Kabayan Hotel Pasay – Pasay, Metro Manila (upcoming)
GoHotels – Mandaluyong, Manila
Maxims Hotel Resorts World – Pasay, Manila
Visayas: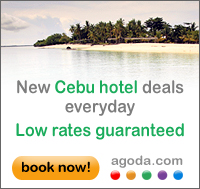 Shangri-La Mactan Resort and Spa – Mactan, Cebu
Lubi Resort – Santander, Cebu
NS Pensionne – Cebu City (upcoming)
Citi Park Hotel Cebu – Cabahug Street, Cebu City
Waterfront Hotel and Casino Lahug – Cebu City (upcoming)
Paragon Suites – Cebu City
Castle Peak Hotel – Mabolo, Cebu City
Citi Park Hotel – Cebu City
Crown Regency Mactan – Mactan, Cebu (upcoming)
The Maxwell Hotel Cebu – Escario Street, Cebu City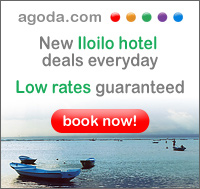 11th Street Pension House – Bacolod City
Waddy's Place – San Carlos City, Negros Occidental
OUTSIDE THE PHILIPPINES
Evergreen Hotel – Hongkong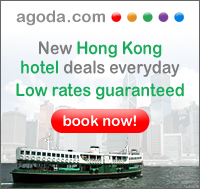 Pillows And Toast – Singapore