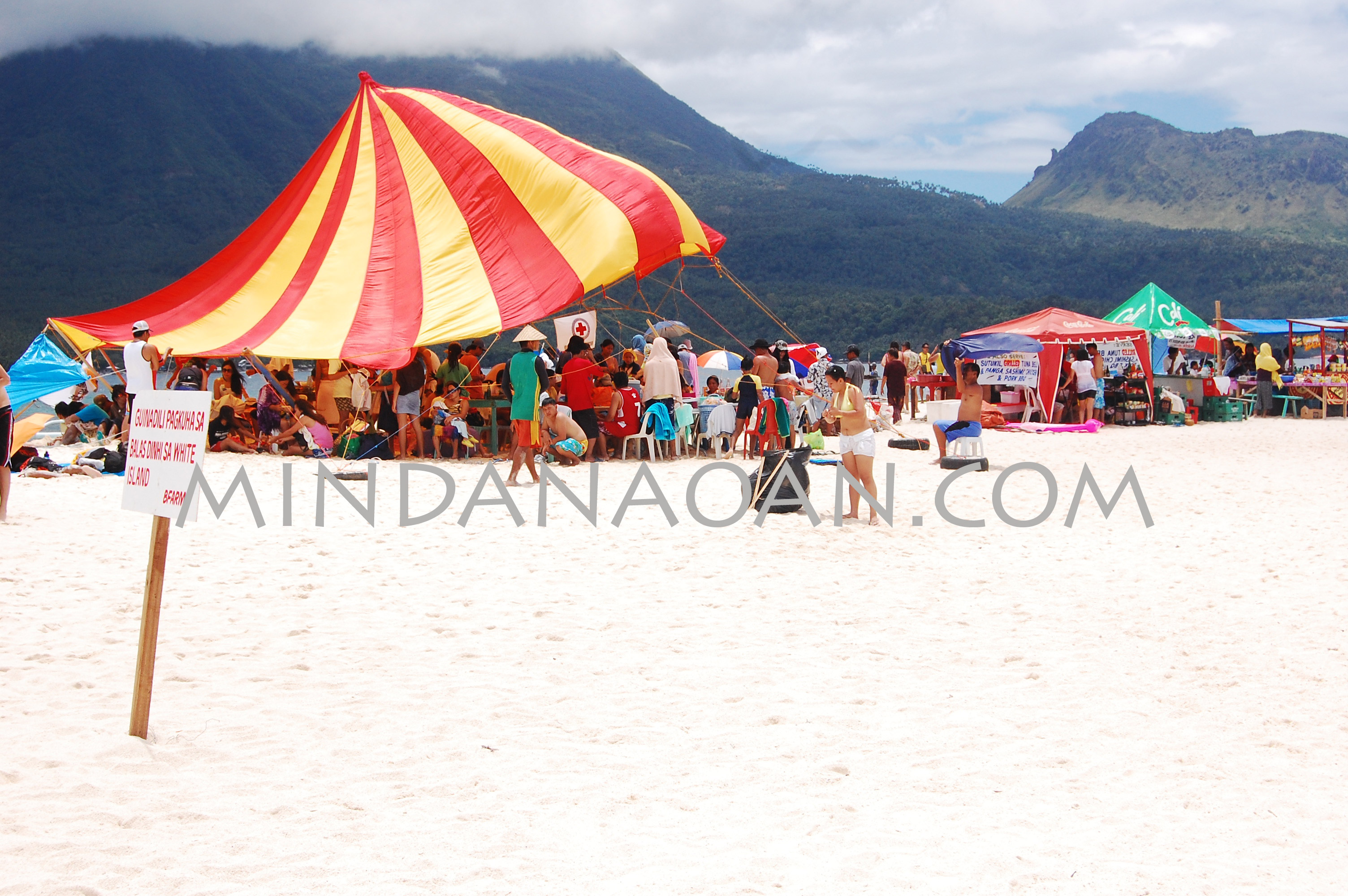 CAMIGUIN ISLAND, MINDANAO – The world-renowned White Island in the Province of Camiguin is undoubtedly one of the more famous tourist spots in this side of Mindanao.
Thousands of local and foreign tourists flock to this beautiful island year after year.
And because it's one of the more preferred tourist destinations in the Island of Camiguin, the local government is doing everything in its power to maintain the beauty and cleanliness of the renowned White Island. The Camiguin government has also enforced a couple of rules and regulations that aim to protect and preserve White Island.
One of these rules is that visitors are not allowed to bring sand from White Island. Check out the picture I took (the picture that appears in this post). There's a sign that says "Guinadili pagkuha sa balas dinhi sa White Island."
I must admit, I found it amusing that there were people who bothered to bring sand off of White Island. What was that for — souvenir?! SERIOUSLY?!
Ang tao nga naman…God gave us such a beautiful island to enjoy and yet we do things that destroy such a gift.
Anyways, I hope that this environmental advocacy of sorts has worked and is working. I'd hate to see a "shrinking" White Island the next time I'm in Camiguin.