I'm definitely looking forward to joining this year's Mindanao Bloggers Summit 3! This much-awaited bloggers event will be held on October 24, 2009 in Cagayan de Oro City, Mindanao. Organized by the CDO Bloggers group, the Mindanao Bloggers Summit 2009 will hold the theme, "Mindanao Bag-uhon Ang Panan-aw"
According to the organizers, the event aims to uphold Mindanao through the nice things and places it has to offer and expunge the negative notions the world has about it.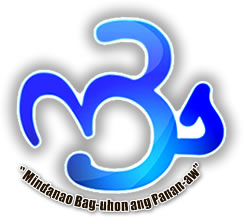 Mindanaoan will join the Mindanao Bloggers Summit 3! Will you?
If you're interested to join this great blogging event, head on down to the PRE-REGISTRATION FORM page of the official MBS 3 website.
Don't miss out this chance to meet your fellow Mindanaoan bloggers!