So this Mindanao blog is finally back on track! 🙂  If you're a regular visitor of my humble blog, you may have noticed a couple of changes in the past few days. Because my blog has turned one year old, I wanted a new, fresher look. Hence, after hours of searching for a good, clean and functional WordPress theme, I finally settled for this Typogriph theme. Do you guys like it? I do! 😀 I think my posts are easier to read now and my blog looks wide! 🙂 My old theme, Revolution Church by Brian Gardner served me so well and I would like to thank Brian for letting me have a free copy (the Church theme can now be purchased at a reasonable price) and for letting me use it for an entire year. Thank you very much, Brian!
I've also installed additional useful WordPress plugins – one of which is the retweet WordPress plugin. As you may notice, you can now "retweet" all of the blog posts found here in Mindanaoan. Check out the buttons found on the upper right. So if you're a Twitter junkie like me (I've had my account for two years now, I think), it's now easier for you to share each Mindanaoan blog entry 🙂 Go on, try and retweet this! 🙂 [and follow me on Twitter, too!]
Also, in celebration of my blog's first year anniversary, I will launch a blog contest very soon. I want it to be "unique" – something that could benefit real Mindanaoans. Please stay tuned.
In the meantime, allow me to share with you a few of the photos I took during a pre-nup shoot. Recently, I served as a 2nd photographer for my brother Bon, who's a professional wedding and fashion photographer in Cagayan de Oro City, Mindanao. Post processing credits go to him, by the way.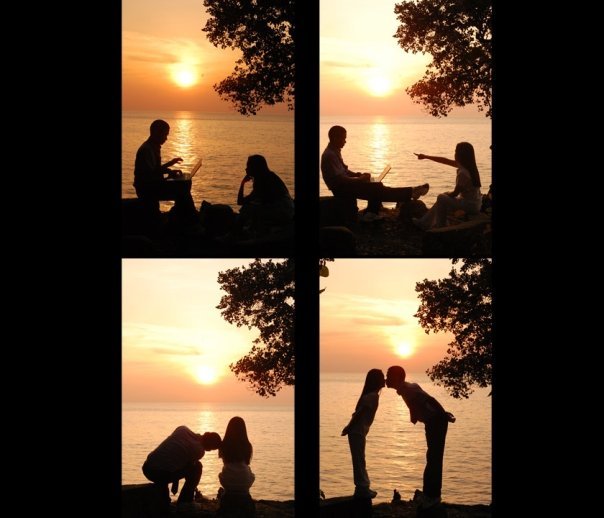 We shot these engagement photos at both Xavier Estates in CDO and then at the Initao National Park, Initao, Misamis Oriental. If you're an avid photographer like me, I assure you that you'll like the place! The Initao National Park is a 57 hectare natural forest with diverse flora and fauna. Initao is about half an hour away from Cagayan de Oro City. Entrance to the park is 10 pesos a pop.
By the way, if you need a wedding photographer in Cagayan de Oro City or in any other areas in Mindanao, please don't hesitate to CONTACT ME. My brother and I would love to assist you on your special day! 🙂