Visiting Davao City, Mindanao soon? My mom, some of her students and I were in my hometown Davao City a few days ago and we visited the Davao Crocodile Park. Located at Riverfront Corporate City, Diversion Road, Ma-a, this popular Davao City tourist spot is a must-visit place in Mindanao.
Owned by fellow Dabawenyo Sonny Dizon, Davao Crocodile Park also houses other exotic animals such as bats, monkeys, tigers (yep!), bearcats (super cute!), ostriches, snakes (I stayed as far as possible from the pythons! LOL) and some reptiles. Of course, the crocodiles are the "stars" of the park. There are saltwater and fresh water crocodiles there and then there's Pangil – one very huge (and angry looking, I must say) crocodile.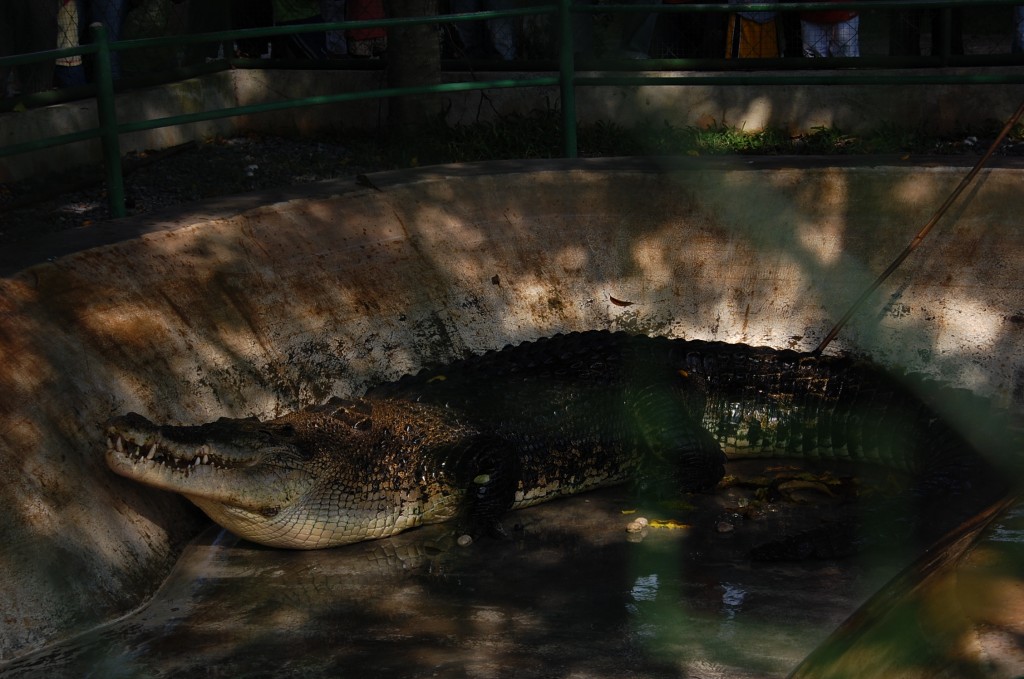 Entrance fee to the Davao Crocodile Park is P100.00 (adults). For children, you only need to pay P50.00. Best if you visit at around 4PM since they have lectures and shows at around 430PM. You may also get the chance to feed the crocs yourself!
Here are some of the photos I took during our trip to Davao Crocodile Park: