Suwaid Upham a.k.a. "Jessie" was shot dead recently. Not only should family and friends of the victims of the Ampatuan massacre be concerned…we Mindanaoans…nay, FILIPINOS…must also be very concerned. We must awfully, most profoundly be worried.
Suwaid Upham was a very vital witness to the November 23, 2009 Ampatuan, Maguindanao massacre which claimed 58 lives.
The same massacre that rocked the entire nation especially since thirty two of the victims were Mindanaoan journalists – who all went in good faith, who all just did their jobs…who all did not have any clue that it would be their last day on earth.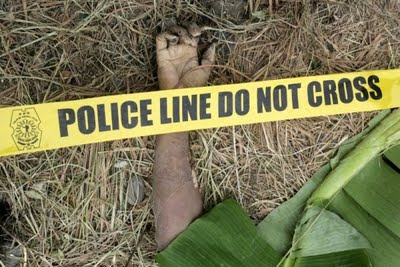 That massacre left all of us dumbfounded.Who knew that a beast so heartless, who killed women and innocent journalists, lived in Mindanao?
On the other hand, the gruesome Ampatuan massacre opened our eyes to a different side of Mindanao — a world where the poor remained poor while the leaders toted guns, amassed riches and lorded over.
And now this.
Upham was shot dead in Parang, Maguindanao last June 14, 2010, just when he was about to fly back to Manila.
And you know what's odd? I just learned that Upham left Manila where he was supposed to be in custody because a deal with the Department of Justice (DOJ) to make him a star prosecution witness did not push through last year.
Right now, we're all confused on exactly who to blame. A rights group blames the DOJ for all these. DOJ Secretary Alberto Agra, meanwhile, puts the blame on Atty. Harry Roque.
Truth be told, I really do not care about who to blame at this point. What I'm worried about is if this killing of Upham only proves true what we have all feared about since Day One:
That real justice will never be served.