Whenever this blogger from Mindanao is in Manila, I always see to it that apart from the usual shopping and lakwatsa, I also look for other "extraordinary" things that I can probably do. Just like my recent visit to the KB Studios in Marikina to watch TV5's Sunday variety show, "P.O.5." where I got to see not only my friend and fellow Dabawenyo Jay Durias of Southborder (who happens to be the show's musical director) but also Lucy Torres-Gomez, John Estrada and my crush Kean Cipriano of Callalily in the flesh. I also attended my first ever movie bloggers event in Manila plus I got to watch the much-talked about Presidentiables Gut Talent comedy show of master impersonator Willie Nepomuceno.
And because my mom was also in town, we decided to watch another noontime show live inside the studio. Thanks to my dear friend Iza, my Mom and I were able to watch the longest noontime television show in the Philippines, EAT BULAGA.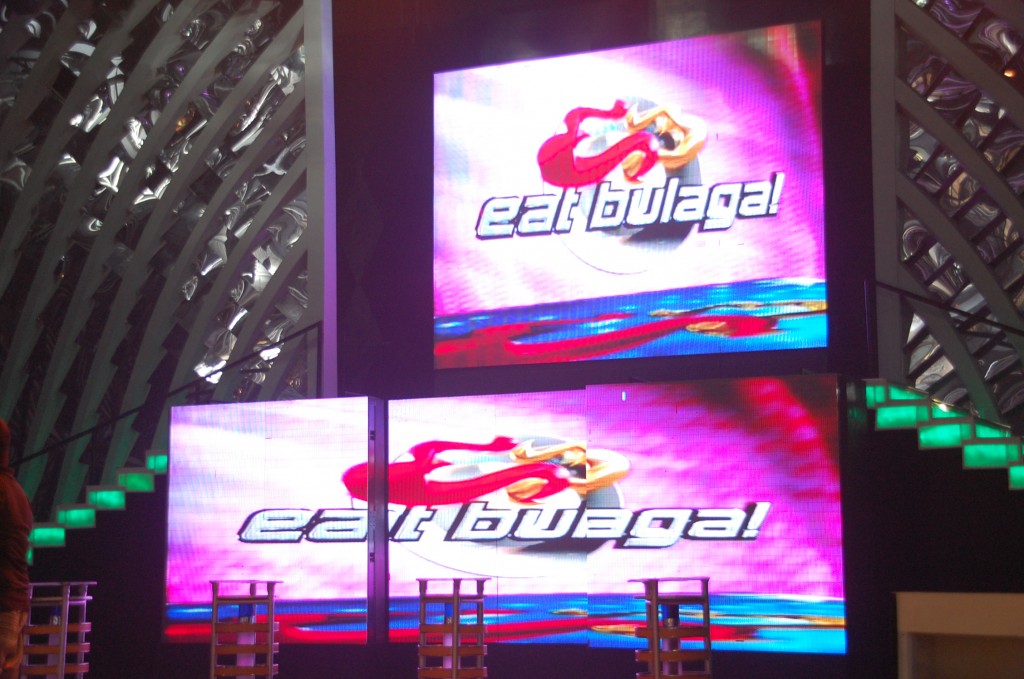 And we had the BEST SEATS in the house! My mom and I were seated at the very first row, just along the edge of the stage. We were so close to the hosts and yes, according to friends who got to watch the show, we apparently were shown on TV a few times. Eek 😀
That's my Mom at the forefront: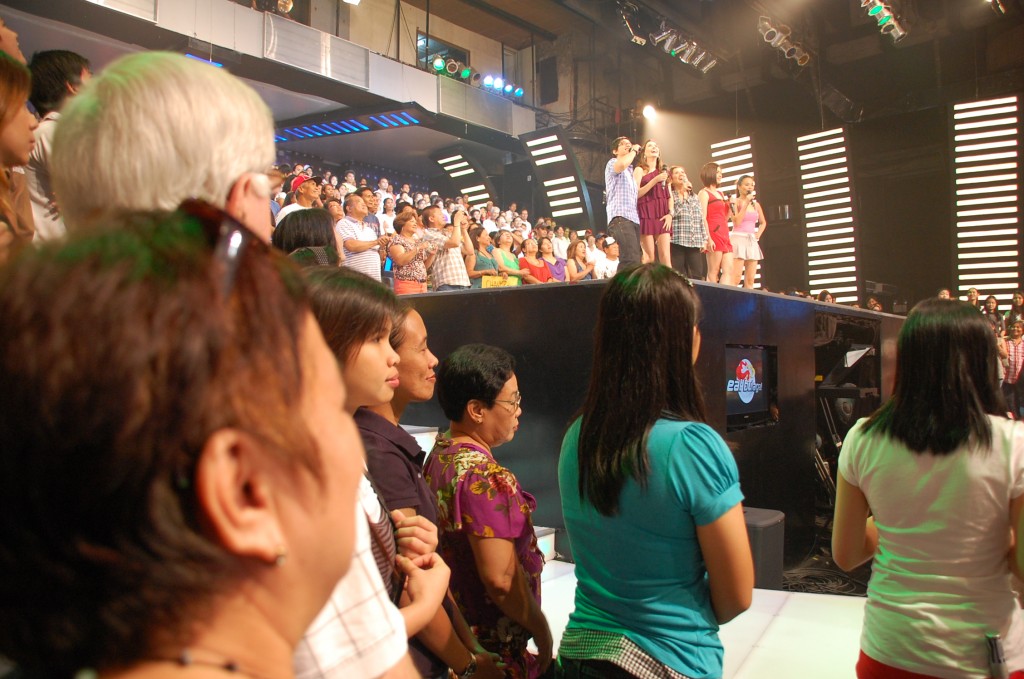 On the day we watched Eat Bulaga live inside Broadway Centrum, we spotted Joey de Leon, Pia Guanio, Ryan Agoncillo (I already saw him in person during my PO5 visit…he's very charming!), Ruby Rodriguez, Michael V, Allan K, Pauleen Luna, Daiana Meneses, Julia Clarete and of course – the handsome Vic Sotto 🙂 Guests that day included the Manoeuvres and Wowie de Guzman. The audience teased Wowie and Ryan that day, by the way. If you guys can recall, Wowie and Ryan's wife Judy Ann Santos were an item before 😀 Showbizzz 😀
Anyhoo, check out the photos I took during the show:
Please, if you will use these images in any way, please CONTACT ME or at least acknowledge www.Mindanaoan.com as the source of the photos. Thank you very much!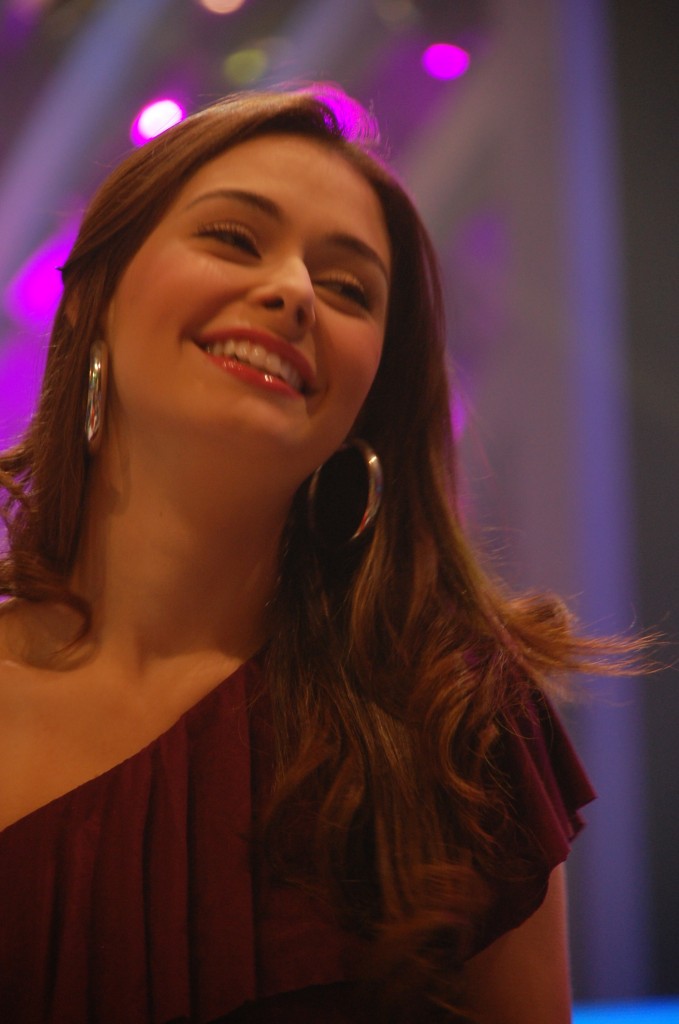 The beauteous Daiana Menese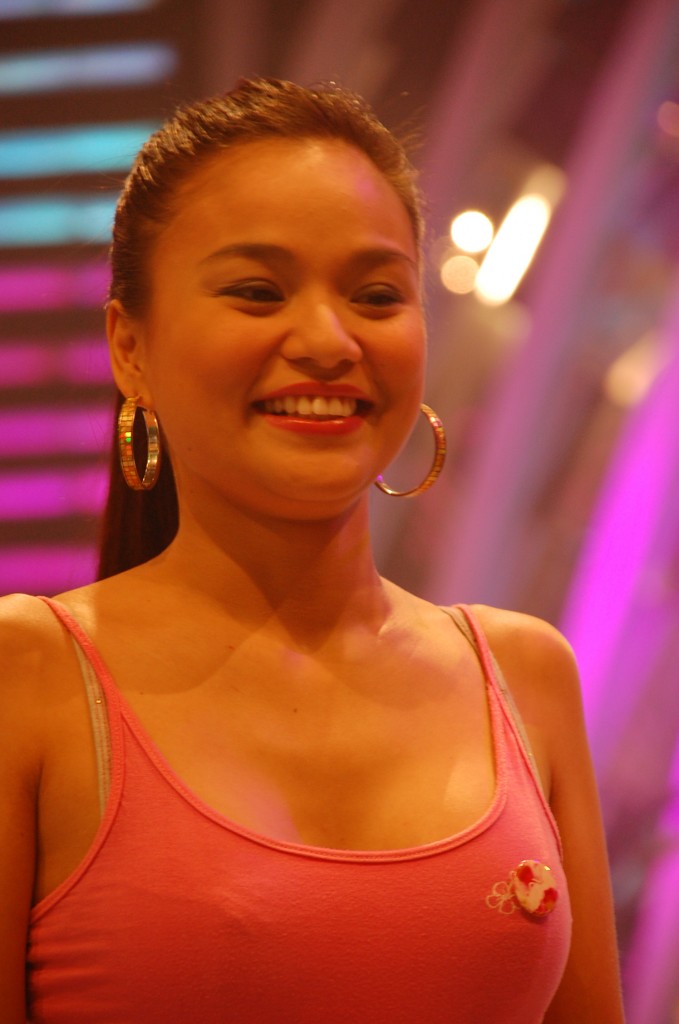 The smiling Julia Clarete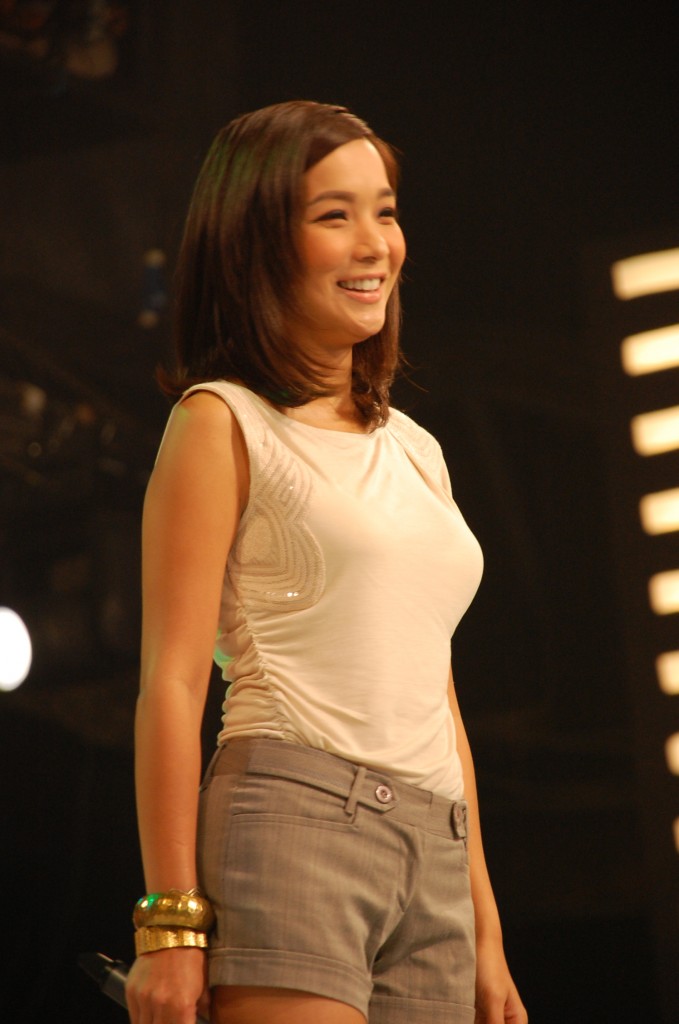 The tall Pia Guanio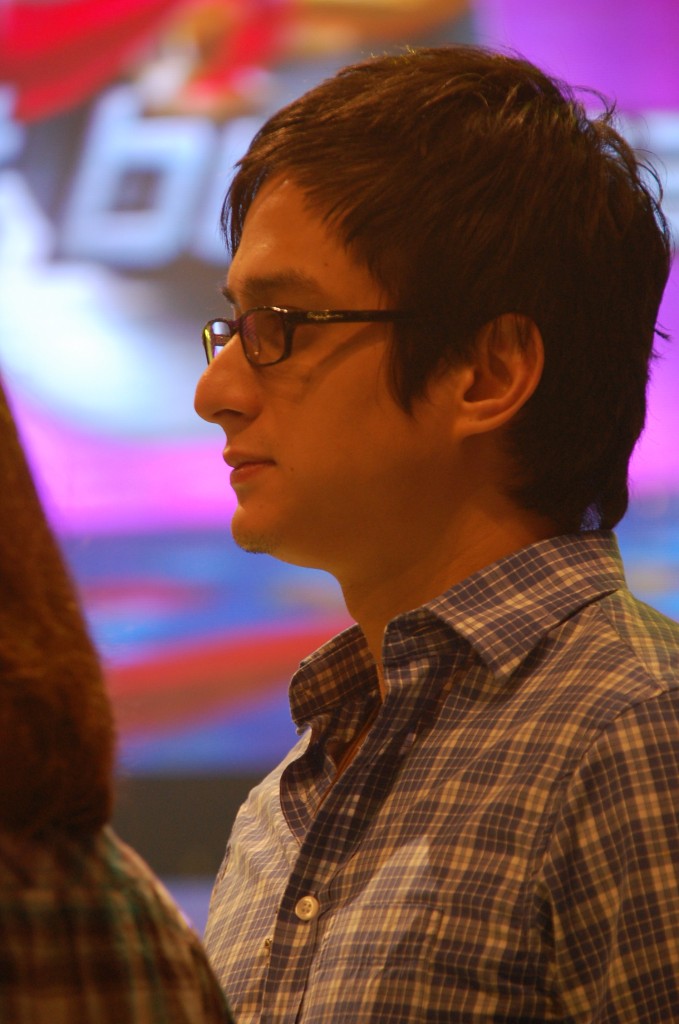 The charming Ryan Agoncillo