I've always had this belief that I'm a bit lucky with numbers. Not spectacularly lucky…just A BIT lucky. The kind where my winnings can help me buy a pair of shoes or a plane ticket or treat my entire family to a sumptuous dinner.
Today, I tried my luck with the PCSO Scratch It! Instant Panalo game cards. These are the ones that are usually sold at a LOTTO outlet. I accompanied someone who placed her LOTTO bets at noon today. Well, because I didn't know how to play LOTTO and didn't want to just stand in a corner and be idle, I bought two Philippine Charity Sweepstakes Office Scratch Cards.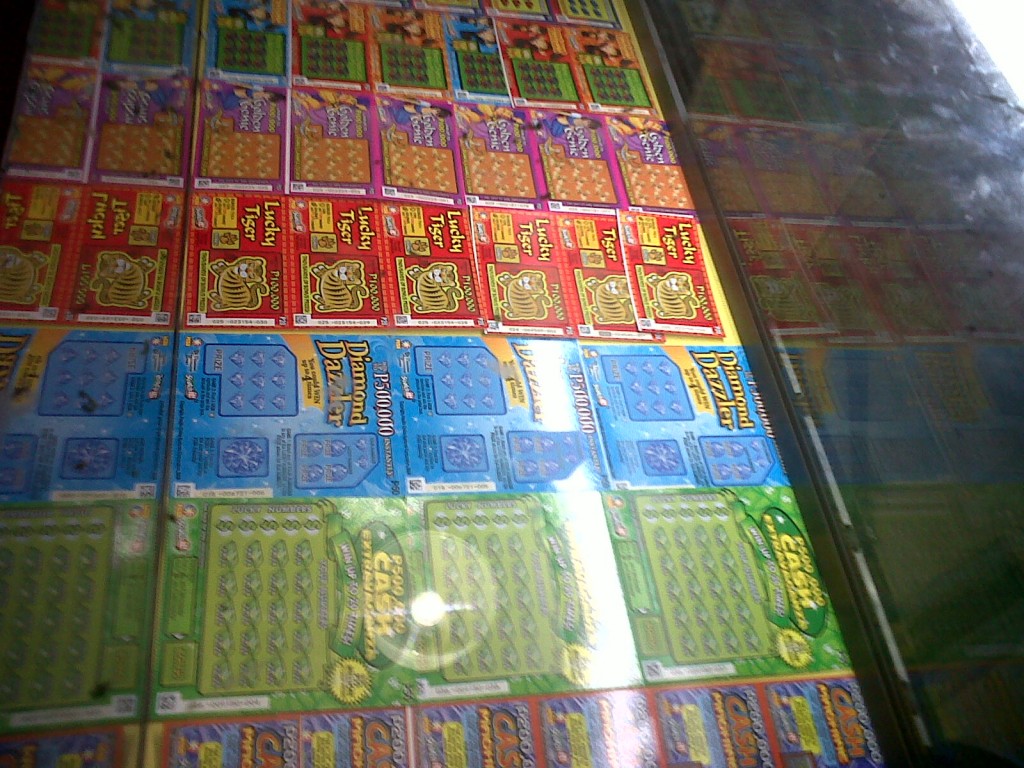 Lo and behold — my lucky stars shone brightly today!
I won a total of P250.00 😀 The money in the picture is only P150.00, yes I realize, but that's because I gave the P100.00 to my companion. We later bought two cones of Missy Bon Bon gelato haha 😀
Not bad for a PCSO Scratch It! newbie, yes?