Before anything else, let me emphasize that this isn't exactly breaking news. I've seen these types of taxis roam around Davao City but it's only over the weekend that I was able to take a photo.
So here it is.
One of the conspicuous violet taxis plying all around Davao City, Mindanao: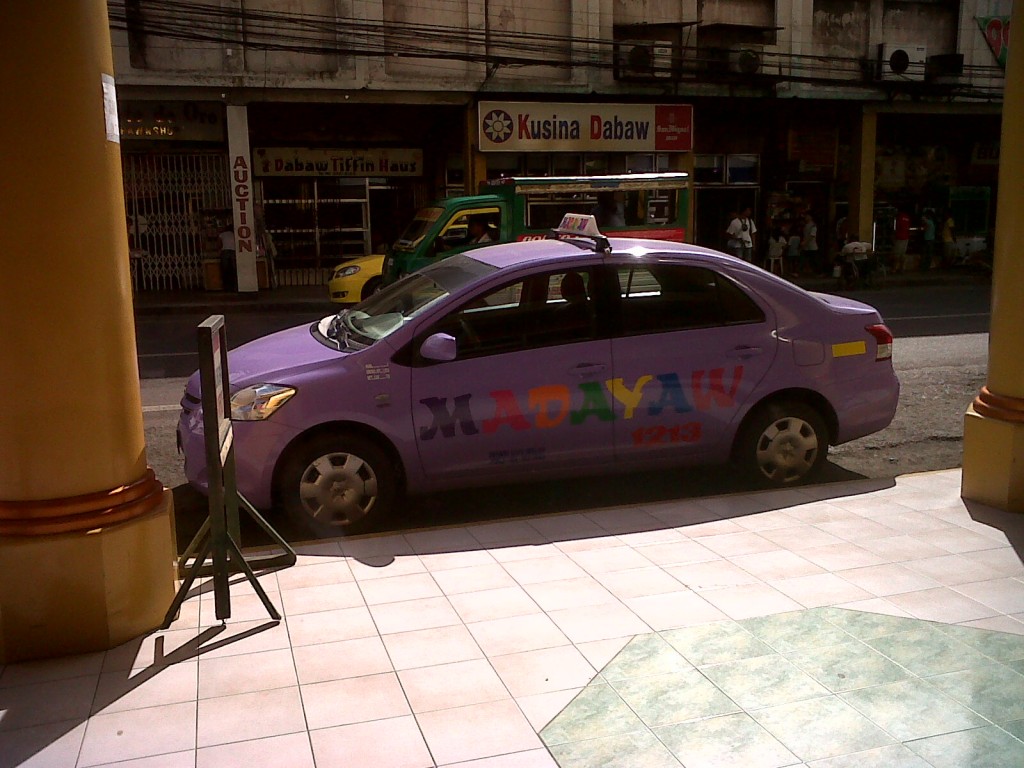 If the Big Apple – New York – has yellow cabs, Dabaw has violet ones.
Can't help but wonder if this will set a trend of some sort. Violet isn't a really bad choice, really. It represents vibrancy and violet is the color of some varieties of orchids (Davao is where a lot of flowers and orchids are in bloom especially this time of year!)
The much-awaited Kadayawan Festival 2010 is just around the corner, by the way, so expect tourists to probably prefer violet cabs over the rather ordinary white ones.