This is already almost too embarrassing to say considering what happened just a few weeks ago but really, my deep gratitude to the staff and crew of Air Philippines – Lumbia Airport, Cagayan de Oro City, Northern Mindanao. I was super late for my Cagayan de Oro to Cebu City flight but they still let me board. Now don't be alarmed, though. I wasn't late late. Let's just say that I didn't make the 45 minutes before the flight cut-off. My flight was at 12:50 PM and I arrived at the airport at 12:30 PM.
I have a valid reason, though! I was in Bukidnon for the blogging workshop I organized and left a good 4 hours before my scheduled ETD. Unfortunately, the usual 2-hour trip from Malaybalay City, Bukidnon to Cagayan de Oro City became a 3 and a half hour ordeal, no thanks to an 18-wheeler truck that blocked a big portion of the road at the Puerto area. Believe me, I think I called for help from all the saints at the time! Thank goodness I didn't pee in my pants because of too much nervousness haha! 😀
Seriously, I would like to thank Air Philippines. I experienced very good customer service and they deserve commendation! Good job!
So, yes, moving on…
Yup yup! Tada! I'm here in Cebu City! Arrived here in the Queen City of the South three days ago. Check out the shot I took of the new Mactan bridge while riding a cab from the airport (we were plying the old bridge, obviously). I used a Panasonic Lumix digital camera for this: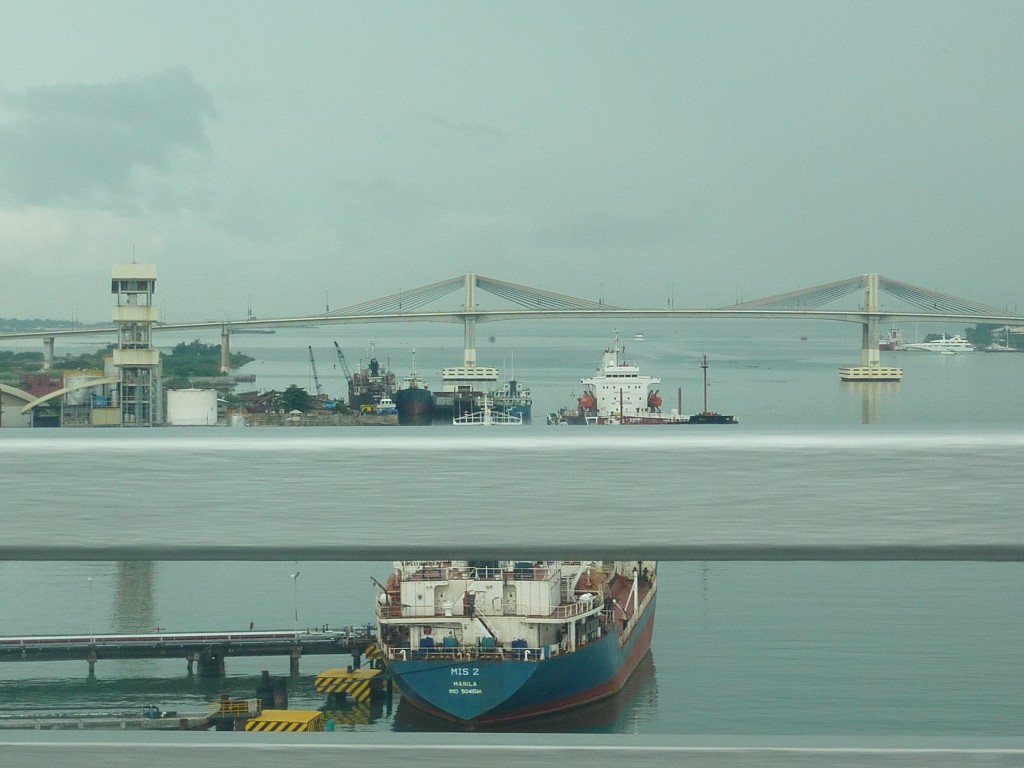 * photo by www.Mindanaoan.com
Well, if you care to know what I'm doing here in Cebu City…
…I'm actually here for business and a little pleasure! (hopefully!)
I'm here to open the Cebu City branch of my public relations / media / events / marketing and outsourcing business 🙂
Which reminds me…if you or anyone you know might need my services, please feel free to CONTACT ME 🙂 I'm also open to writing reviews, articles etc about you, your business or anything you want to promote. I would love to hear from you so please don't hesitate to CONTACT ME through this form or send a text message to (+63) 919 238 6575.
Expect several posts about my Cebu City escapades!
Hello, Sugbu!