Are you a soon-to-be-bride? Do you know someone who's interested to look for Filipino wedding photographers? Do you want to hire award-winning wedding photographers who have loads of experience? Or do you just want to visit bridal fairs and check out the current rates, wedding packages and the works of the best wedding suppliers in this side of the country today?
Then head on down to the Rotunda area of Limketkai Mall, Cagayan de Oro City, Northern Mindanao from July 15 to 17, 2011 and check out the much-awaited Kasalang Filipino 2011!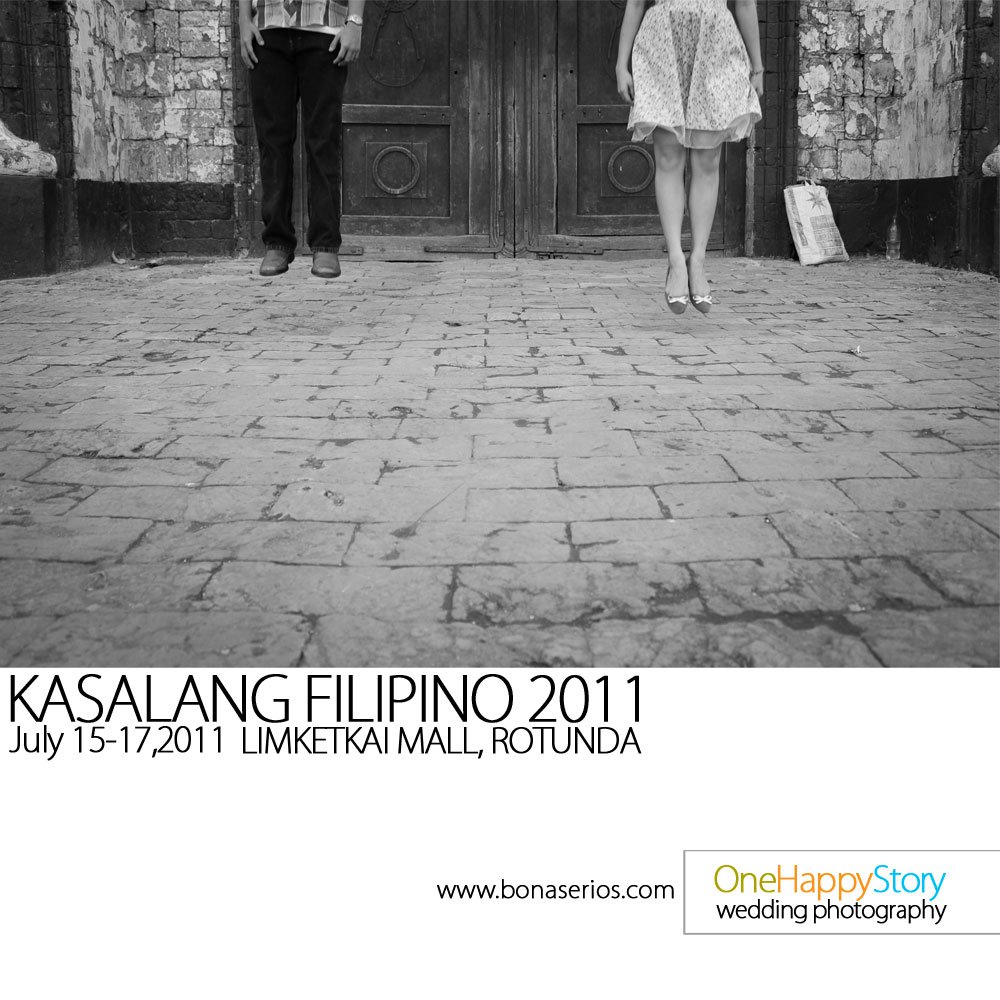 One Happy Story, a duly registered business owned by my absolutely talented brother (who's a professional wedding photographer, portrait photographer, graphic artist and layout artist) will be one of the exhibitors 🙂 And I, as the ever-loving and ever-supportive (ahem, ahem) "ate" (older sister), will also be there to help entertain guests at our booth.
One Happy Story is also the same outfit that was recently featured as one of the world's best!
So if by any chance you'll be at the venue on those dates, please, please feel free to introduce yourself. Would love to meet my valued Mindanaoan.com readers! 🙂 Who knows, I might also have a special gift for you 🙂
Also, here's more good news — If you book our wedding photography services on those dates (July 15 to 17, 2011) during the Kasalang Filipino 2011 event, you can avail of FABULOUS DISCOUNTS!
So please come and drop by our booth! Please feel free to share this page to your family and friends as well. If you also know someone who may need a photographer, please refer us as well. We'll be more than happy to give you a commission for referring us 😉
CONTACT me if you want to set a meeting, too 🙂
Thanks everyone and see you there!