Like I previously mentioned in this blog, I had the chance of a lifetime to accompany US Ambassador to the Philippines Harry Thomas, Jr. for two days. It truly was an honor to be that up close and personal with the American ambassador, who I found to be very smart, direct and friendly.
As a part of his party when he visited Cagayan de Oro City for the very first time last week, I got the chance to accompany him in various events. We attended the distribution of HACCP and ISO certificates to 10 Mindanao companies, the roundtable discussion with CIPMYL graduates in Xavier University and the launch of the Cities Development Initiative in CDO.
Another event that I got to witness was the turnover of donations to Bulua National High School. The United States Agency for International Development (USAID) donated several Internet-ready computers and thousands of school supplies, furnishings, educational materials and bags to Bulua National High School, one of the schools in Cagayan de Oro that got badly devastated by Typhoon Sendong (international name: Washi) last December 2011.
US Ambassador Harry Thomas, Jr. led the turnover. USAID Mission Director Gloria Steele and Bulua National High School officials were also present.
Here are some photos I took during the event: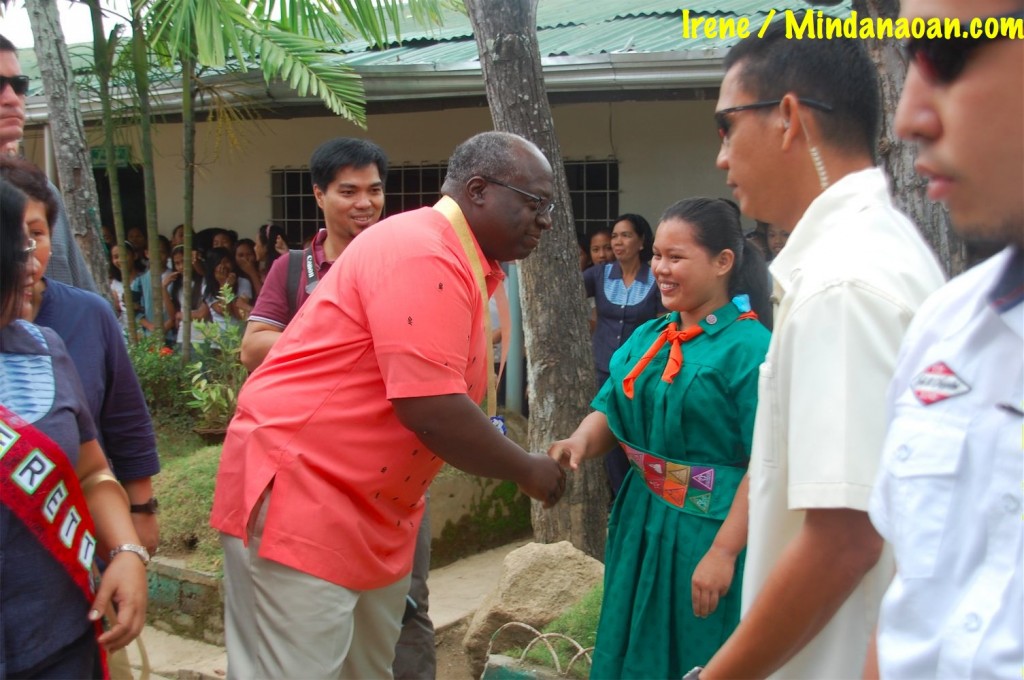 Thousands of students welcome US Ambassador Harry Thomas, Jr.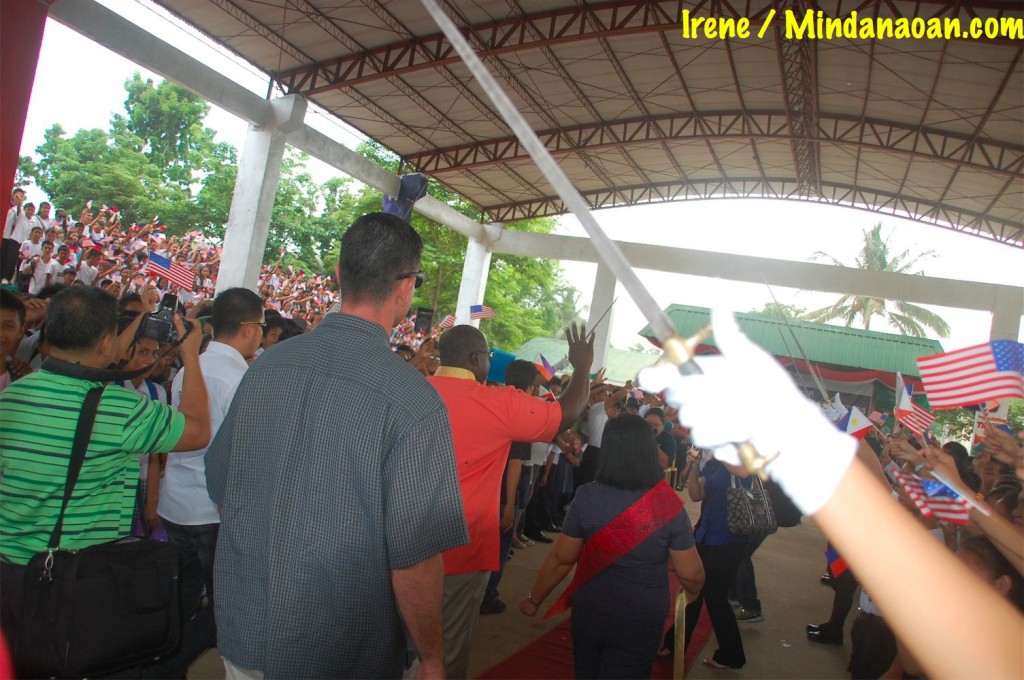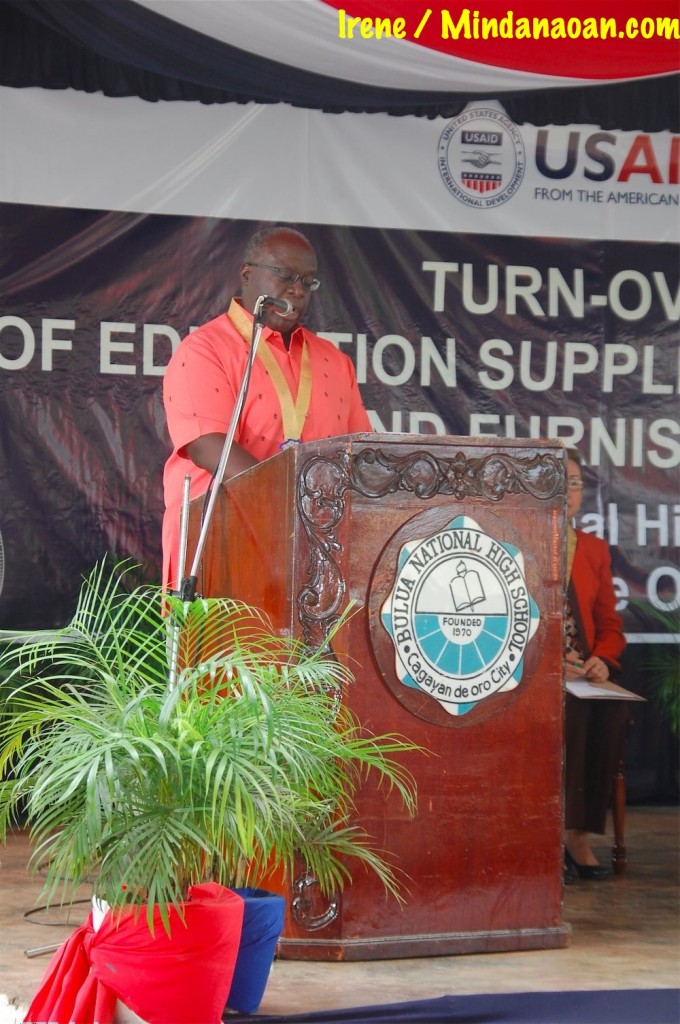 US Ambassador Harry K. Thomas, Jr.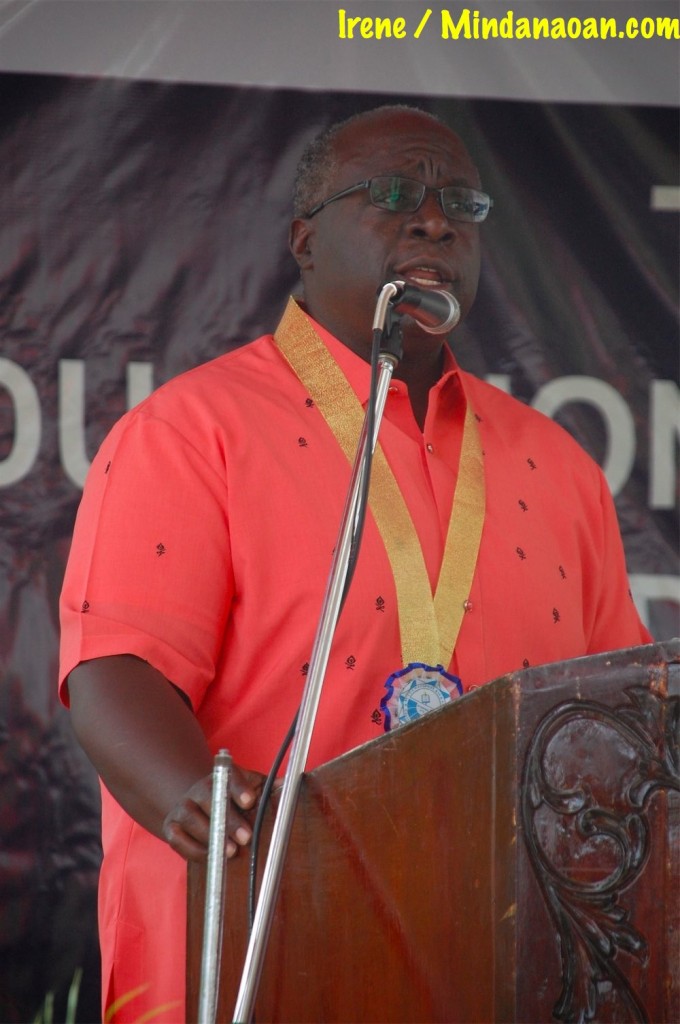 The ambassador joked, "Many of you took photos of me so now it's my turn to take photos of all of you. Pogi and ganda!"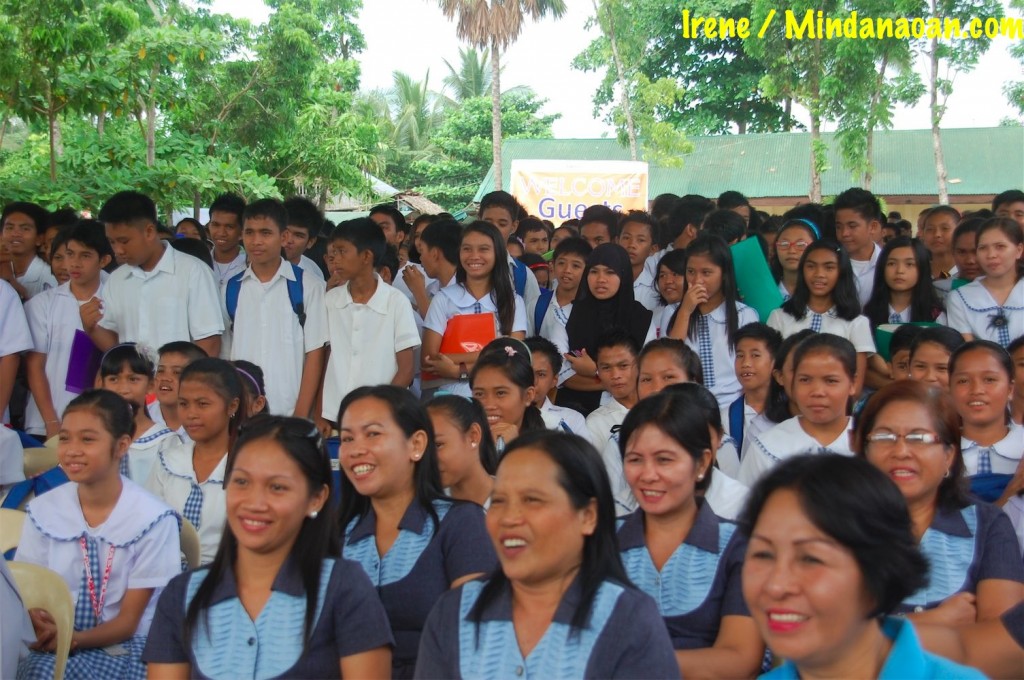 To the delight of the students, teachers and school administrators alike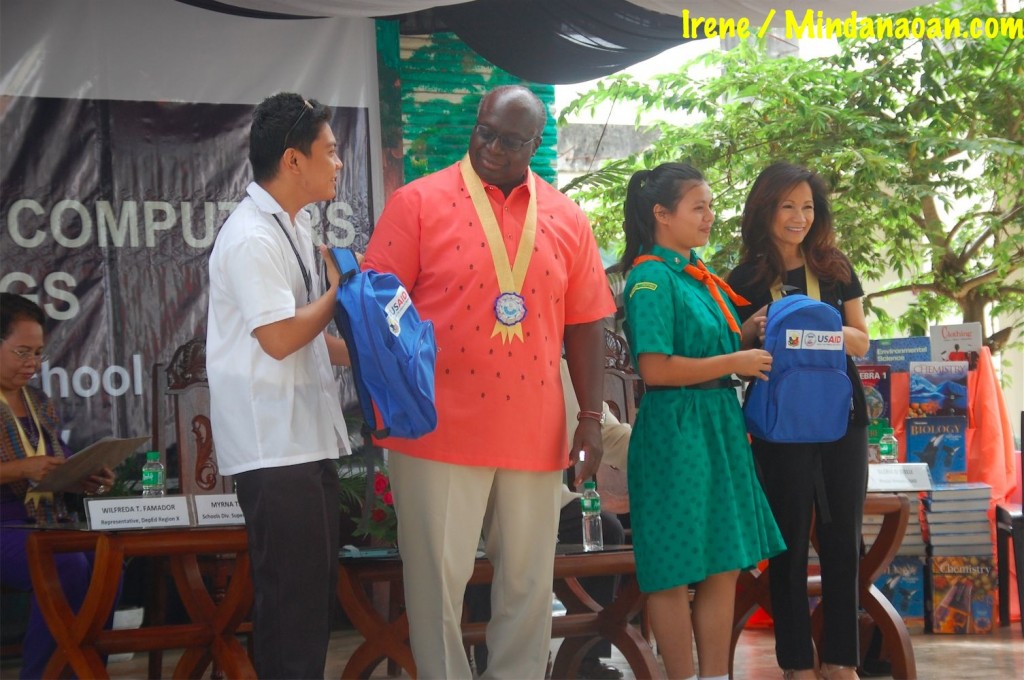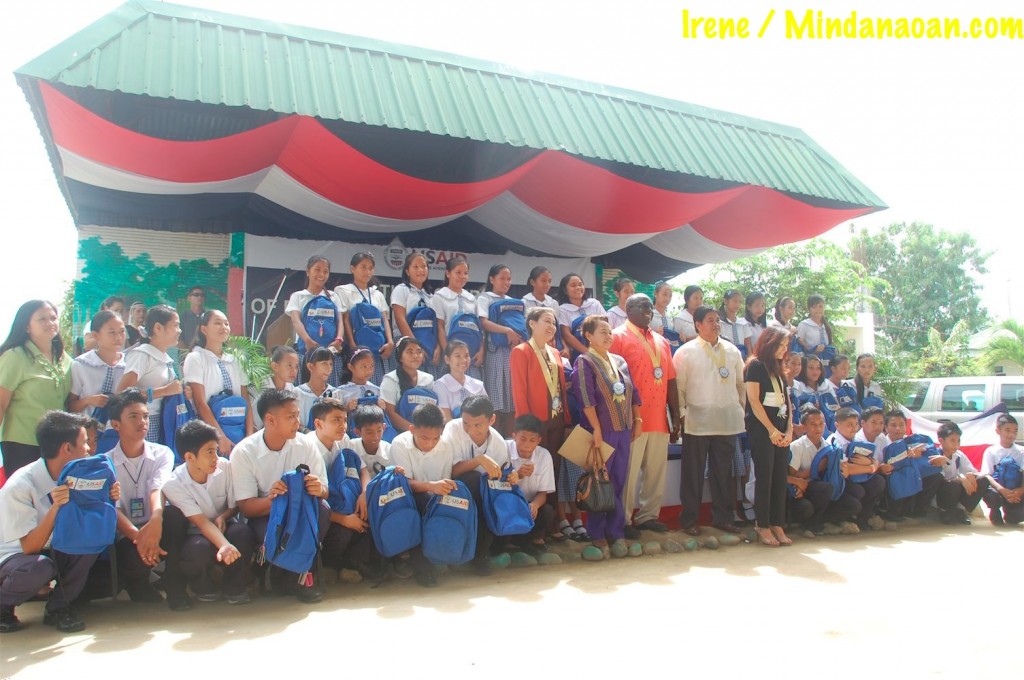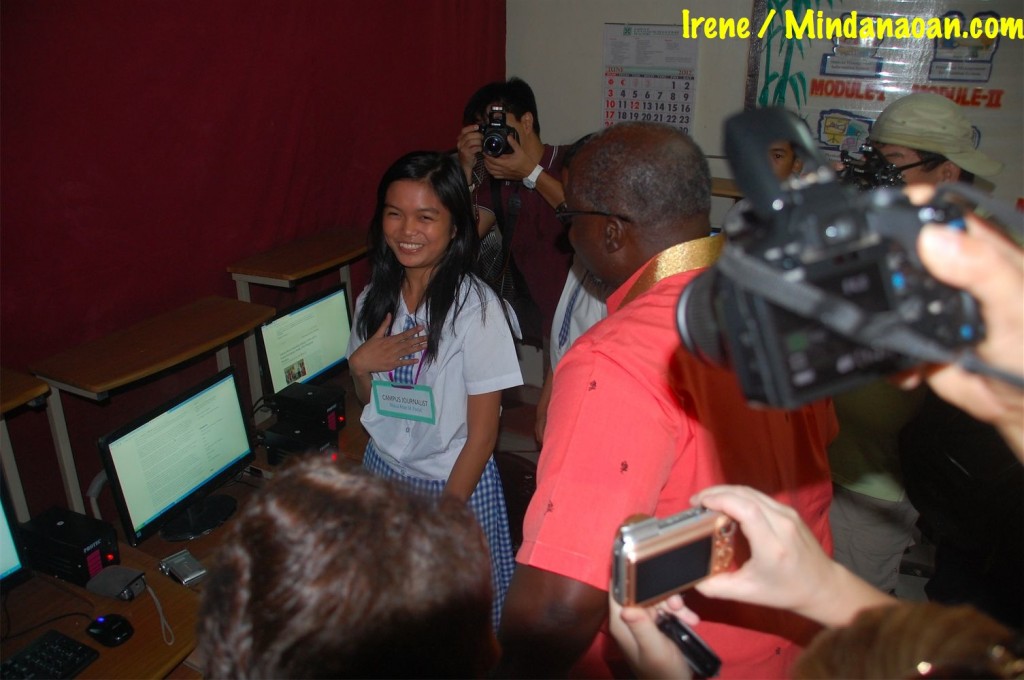 Ambassador Thomas also talked to some students. Here he is with a campus journalist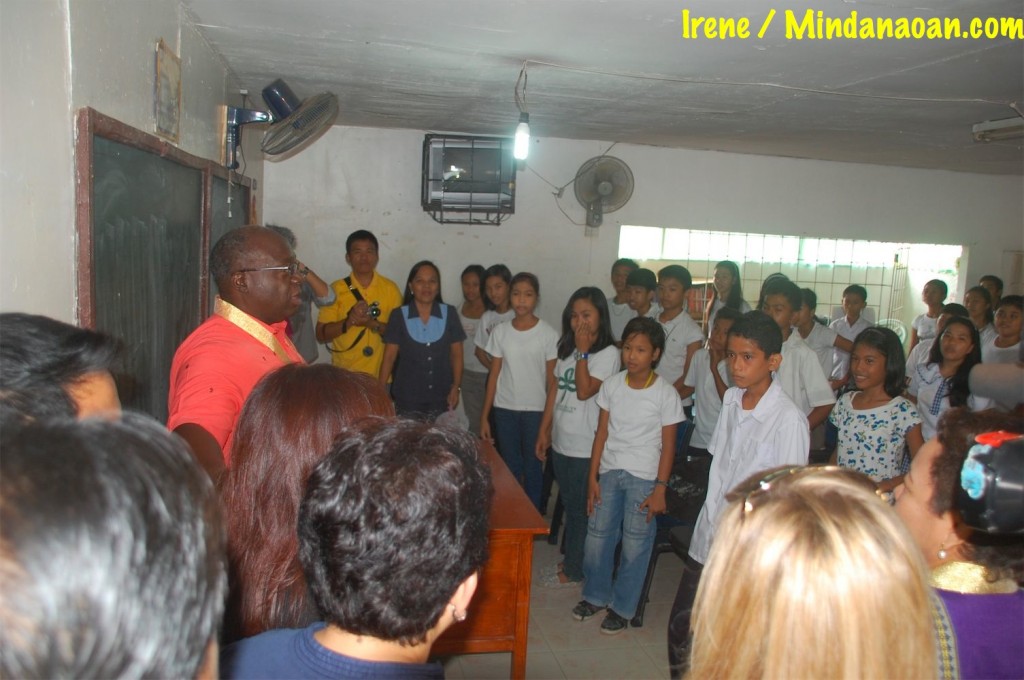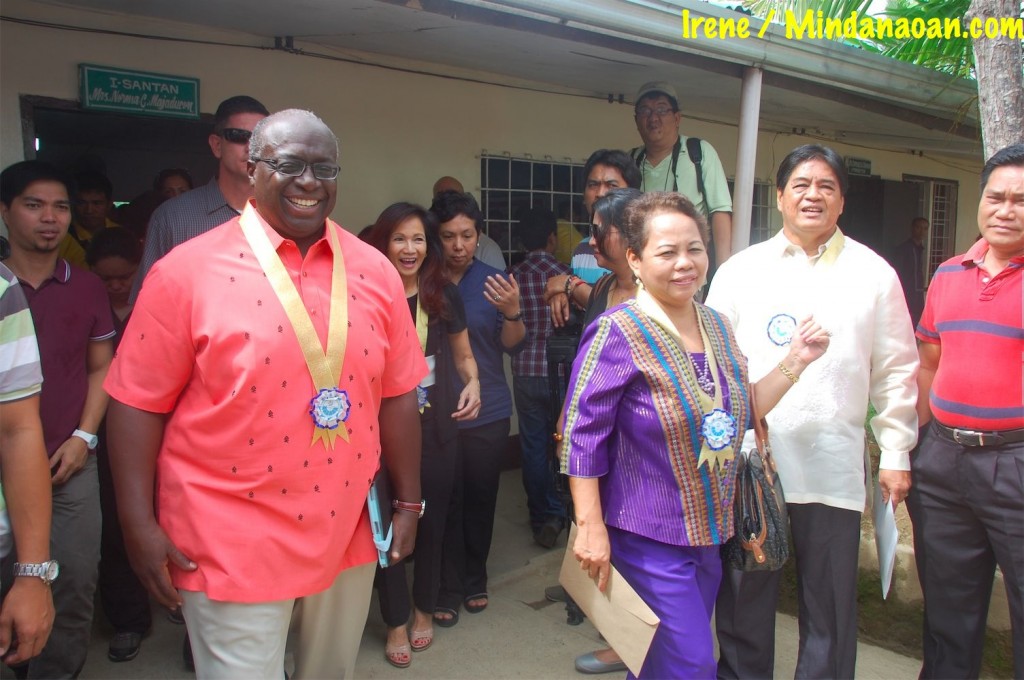 Read more about my special 2-day experience accompanying Ambassador Thomas 🙂