I never thought I could do it. I never thought I'd have enough intestinal fortitude to push through with it. But I did it and it made me realize my capacity to conquer fear. Yes, I went inside a coffin…and even had my photo taken while I was inside it!
It all happened last November 1, 2012 at a local cemetery. My relatives and I decided to visit the cemetery in the afternoon. At the entrance of the cemetery, my cousin and I saw this life insurance company's booth. We were curious why there was a pink coffin there. Apparently, it was part of the company's gimmick. They then told us that we can have our photos taken while inside the coffin. My cousin readily said yes (what a brave soul!) and then it was my turn. Let's just say that it took the company agent and my cousin a few minutes to successfully prod me to do it 😀
Happy Halloween!
What about you? Do you think you can do it, too?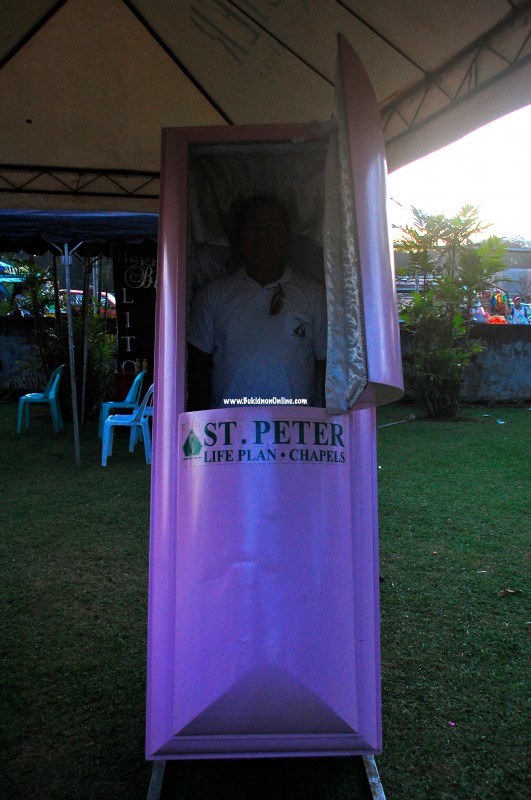 * that's the company agent inside the coffin. He agreed to be the model 😀 I'm too embarrassed to post my photo 😛