My family and I only stayed at Marriott Cebu Hotel for less than 12 hours (yep) but from the very moment I stepped inside our Cebu City Marriott Hotel room, I knew for sure it was going to be a lovely stay.
Located within the Cebu Business Park, Marriott Hotel Cebu offers the same 5-star Marriott service known the world over. Cebu City Marriott is just beside Ayala Mall and a few steps away from The Terraces, where lots of lifestyle and wellness shops, coffee shops, bars and restaurants can be found. This Cebu hotel is one of the city's most loved – it's a favorite of many prominent personalities, foreign tourists and celebrities.
Marriott Hotel Cebu City has 301 guestrooms which includes 22 suites and 19 executive level rooms. My family and I were given two deluxe rooms. Each room was equipped with individual climate control, LCD color TV with cable channels, FREE wireless Internet access (woohoo!), electronic in-room safe, two bottles of drinking water (complimentary), a workspace area (nice desk with telephone), mini bar and the fluffiest, nicest, softest pillows on earth!!! I am not kidding! If we just didn't have to leave really early the next day for our whale shark watching trip, I think we'd all be happy snoozing away 🙂
BOOK MARRIOTT CEBU CITY HOTEL ROOMS HERE
Check out this Instagram photo I took of the view from our room:
Welcome to our lovely room! Don't you just love the headboard?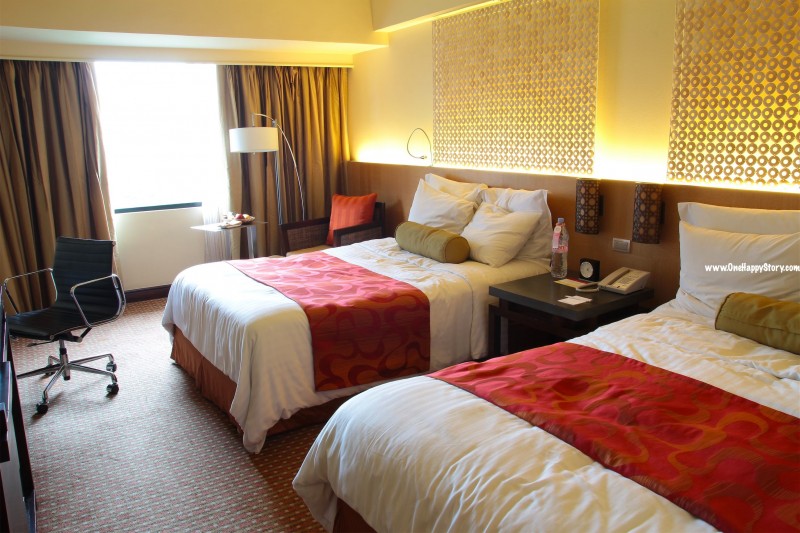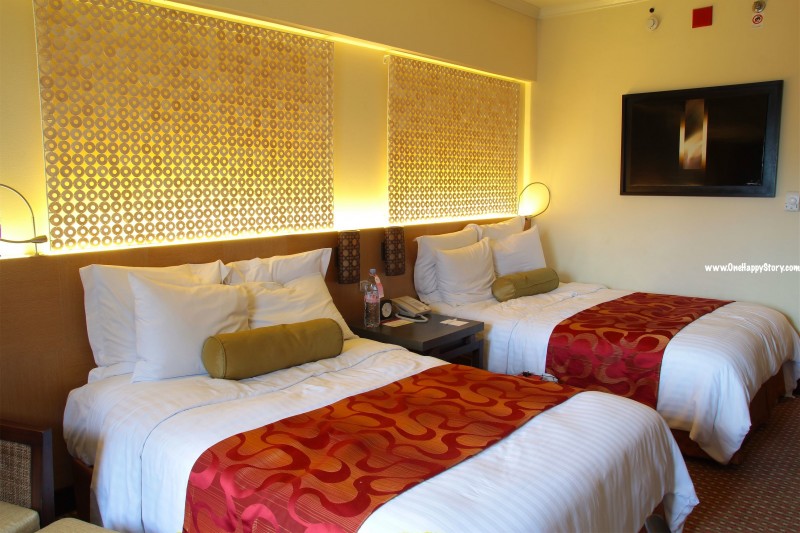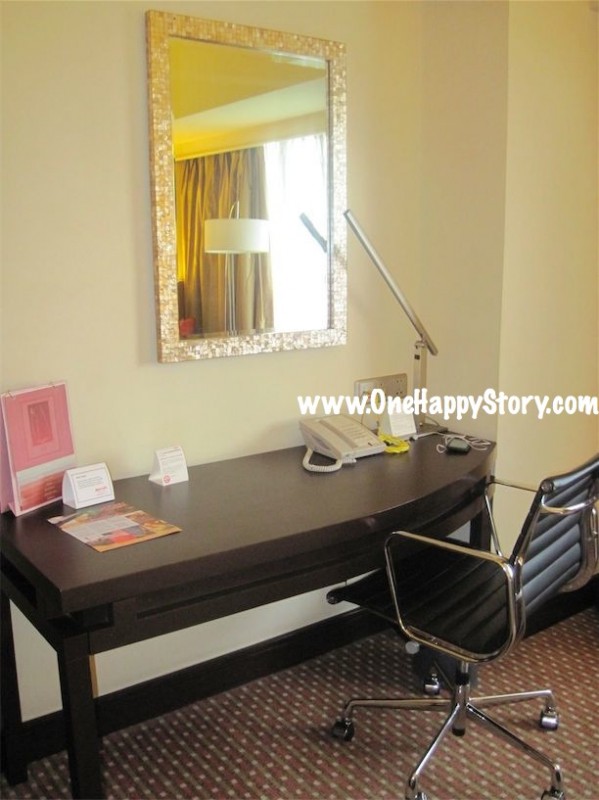 The fruits were complimentary. Part of Marriott Cebu Hotel's way of saying "Maayong pag-abot!" (Welcome!)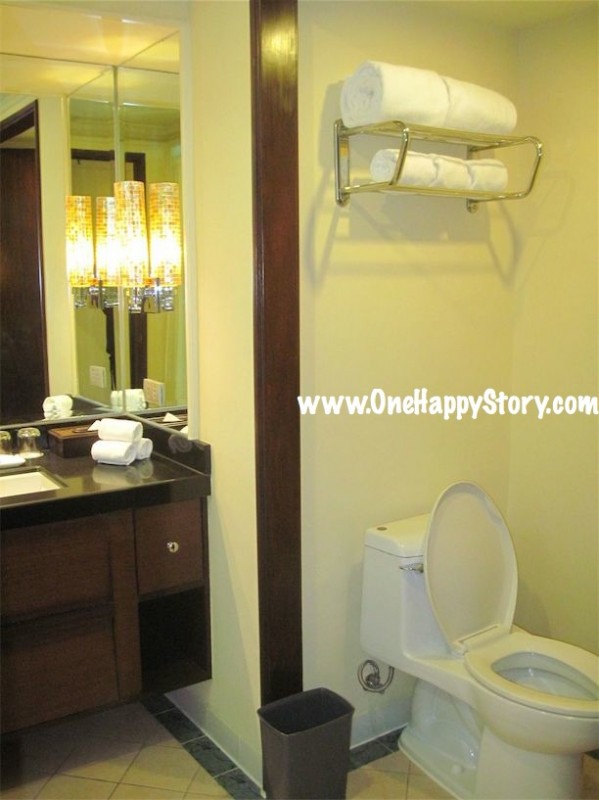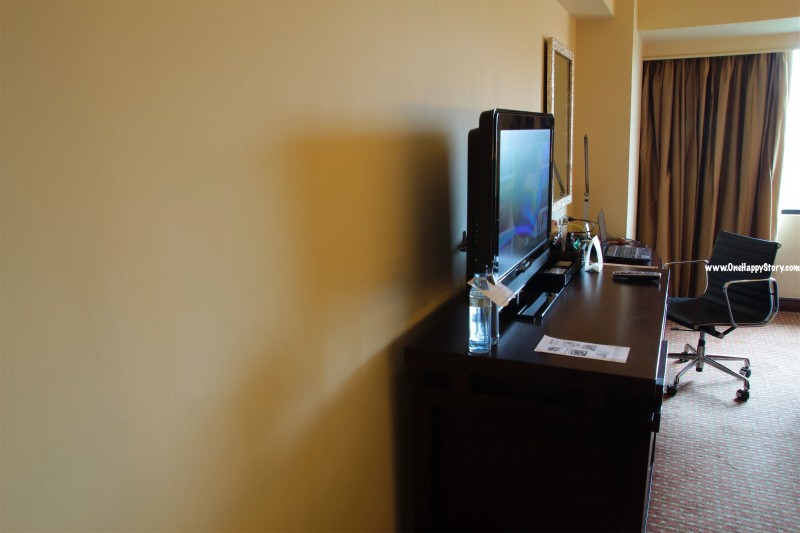 Marriott Cebu City also has 1 grand ballroom, 3 meeting rooms and 2 board rooms. Up to 600 people can be accommodated in the grand ballroom. Meeting rooms have accommodate up to 60 persons while the board rooms are perfect for 10 folks.
Other facilities at Marriott Hotel Cebu – outdoor pool, fitness center (gym), massage and sauna facilities, executive lounge and 3 restaurants. Garden Cafe serves daily breakfast, lunch and dinner (international cuisine). The Palm Lounge, on the other hand, serves snacks and cocktails (I highly recommend the club sandwich! Yum!) and the Pool Bar where you can catch nightly barbecue buffets with live entertainment.
So to experience Marriott's 5-star hospitality, stay in Marriott Cebu City the next time you're in Cebu. And find out why I just can't get enough of their pillows 😉
How to get to Marriott Cebu City Hotel:
From Mactan Cebu International Airport, take the Airport Road to Pusok Avenue. Turn left then proceed to the Marcelo Fernan Bridge. Turn left on Cebu North Road to Juan Luna Avenue. Take a right then drive all the way to Cardinal Rosales Avenue, where Cebu City Marriott Hotel is.
BOOK YOUR MARRIOTT CEBU HOTEL ROOMS HERE
Follow my Pinterest board featuring Marriott Cebu City
* photos courtesy of my brother, the genius behind One Happy Story Photography 🙂