The much-awaited Davao Summerfest 2013 is set to officially kick off today, April 26, 2013. The opening program of the 2013 Davao Summer Fest, a festival of arts, culture and sports, is set to take place at the People's Park, right beside Apo View Hotel Davao.
At least 1 Million pesos has been set aside as budget for this year's Davao Summerfest 2013. Various sports competitions, sports camps, clinics as well as musical events will comprise the Davao Summerfest 2013 schedule of activities. The summerfest is scheduled to go on until May 5, 2013.
Click on the poster below for the official Davao Summerfest 2013 schedule of activities: (highlights include the 36th National Duckpin Bowling Tournament, football clinics, Ritmo Dabawenyo (music) and Mindana0-wide Cheerdance contest)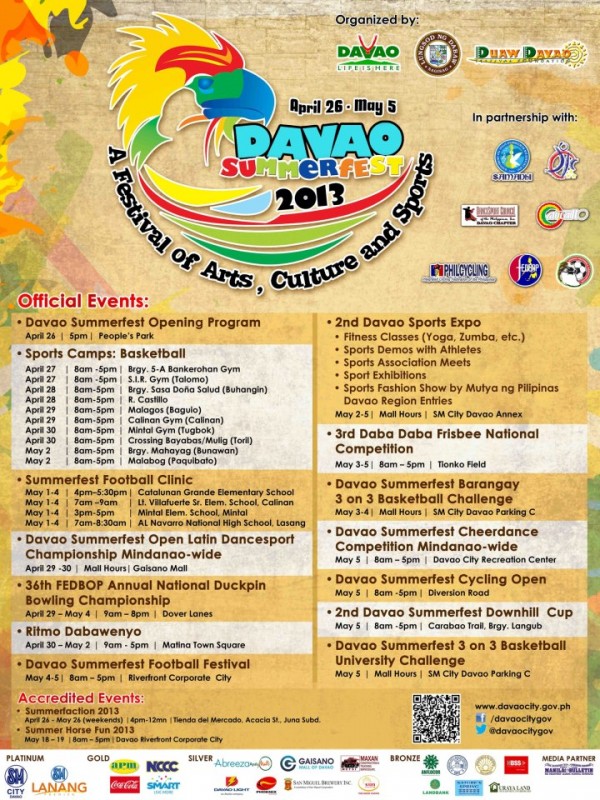 Please share this post with all of your friends. See you at the Davao Summerfest 2013!