I think no trip to Camiguin Island will ever be complete without a visit to the popular, uninhabited sand bar called White Island. It is nothing but paradise! Crystal clear water, white sand and lovely view of Mt. Hibok Hibok.
Located about 10 minutes away from the shore of Barangay Yumbing (or Barangay Agoho), Camiguin Island, White Island is generally horseshoe-shaped but it usually gets reshaped because of the tides. And because the sand at White Island is very precious, the Camiguin government has issued this warning.
My family and I paid White Island a visit during a recent trip to Camiguin Island. I must say, it was one of the highlights of our trip. My brothers and I (and even our Mom) are all beach babies and any opportunity for us to go and spend time in the water is most appreciated.
This was the scene at the Barangay Yumbing docking station. This is where you can find locally accredited boats/outriggers for rent. Each outrigger can accommodate up to 6 people. After paying the fees (Php 420.00 round-trip pump boat rent and Php 20.00 "island user's fee" per person), we were asked to register. We were then ushered to our designated outrigger, where we were provided life vests. The trip from the docking station to White Island took about 10 minutes.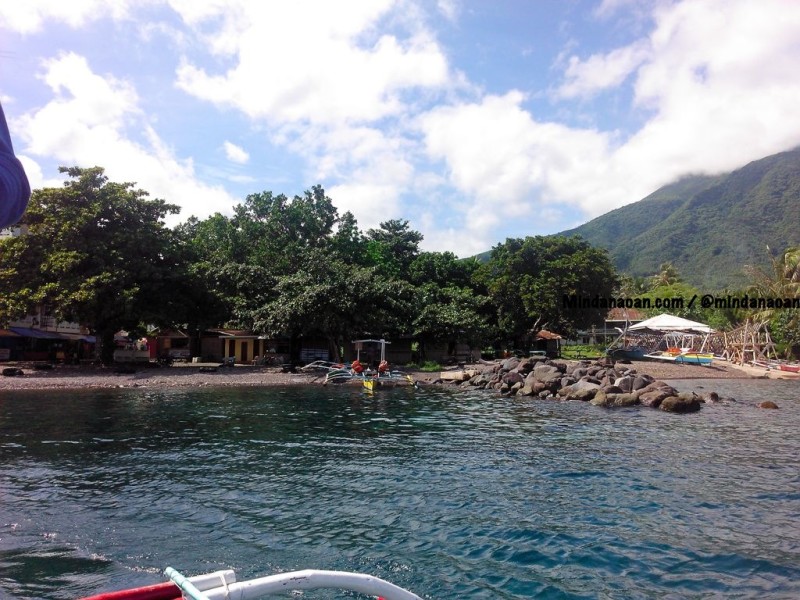 The scene at White Island is this beautiful. No need to edit your photos!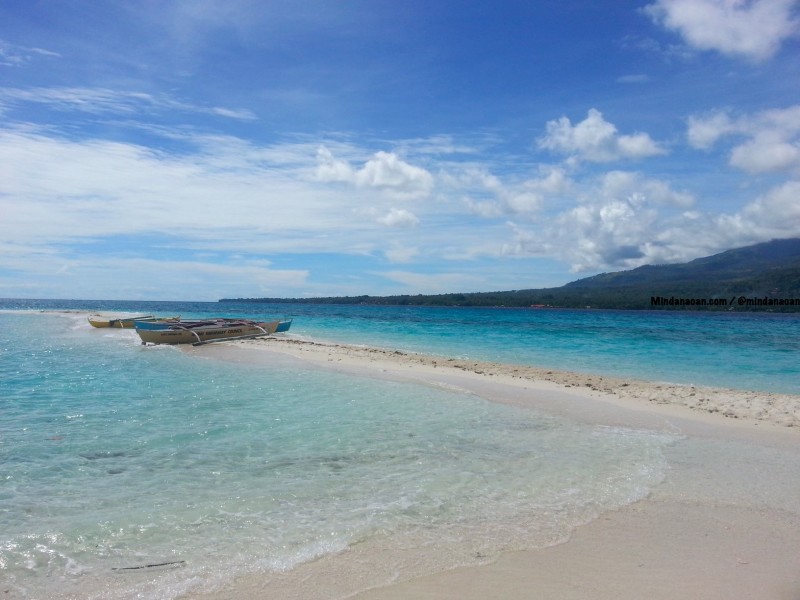 Since White Island is technically just a sand bar, no one is allowed to stay there overnight. So you can only stay from 5 am (the start of operations at the dock) up to 5:30 pm.
I do not recommend that you visit White Island Camiguin between 12 noon and 3 pm since the heat of the sun can be excruciating. Which reminds me — you MUST put on sunblock/sunscreen lotion especially if you plan to stay at White Island for a few hours.
There are large beach umbrellas for rent there. Some local folks offer these for rent for Php 250.00 each. During peak season (summer), some local vendors sell food and water. When we were at the island, however, we only encountered fishermen who sold fresh sea urchins (tuyom). My brother and I ate some sea urchins, by the way! I'll write about that experience.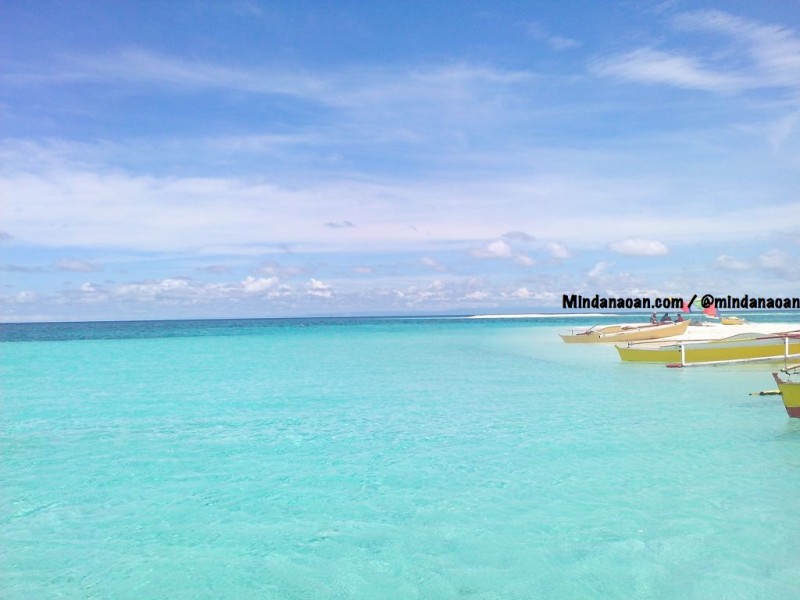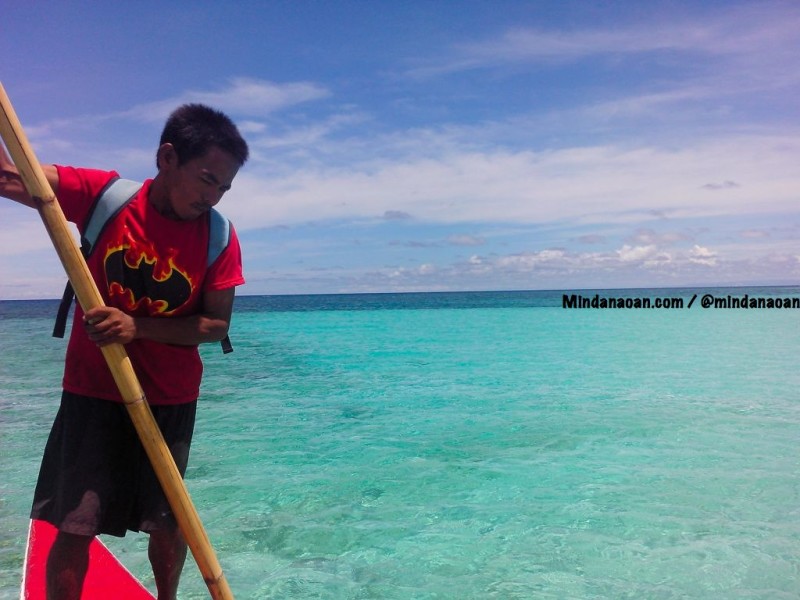 A panoramic shot taken from White Island Camiguin:
I hope the photos here are enough reason for you to visit White Island Camiguin soon!
How to get to White Island Camiguin:
If you rented a local government accredited multicab, tell your driver to drop you off at the Barangay Yumbing dock. If you didn't rent a multicab, take an east-bound tricycle from Mambajao. Ask the driver to drop you off at the dock. Barangay Yumbing is about 15 minutes away from Mambajao.
You might want to check out this Camiguin Travel Guide that I prepared. After White Island, you might also want to visit Ardent Hibok Hibok Spring Resort and the picturesque Mantigue Island.