Have you been following my series of Camiguin Island posts? Here's another historical place you should not miss when you visit the Island Born Of Fire.
The Old Church Ruins, also known as Gui-ob Church, features the remains of an old Spanish church. Gui-ob Church was destroyed and partly submerged during the series of eruptions of Mt. Vulcan from 1871 to 1875 (see my Sunken Cemetery post). At this Camiguin tourist spot, you can see the remains of a pre-Spanish era church, what used to be its magnificent adobe walls, convent and belfry. There used to be a small chapel there, too, but on my most recent visit to this Camiguin Island attraction, it seemed like it caught fire 🙁 Still, I recommend that you visit the Old Church Ruins. Nice place to have a feel of what Camiguin was like during those pre-Spanish days.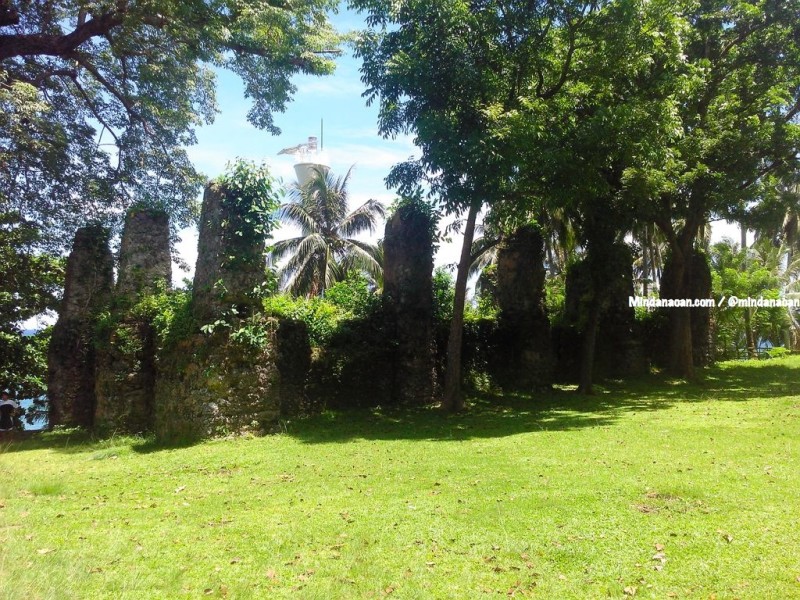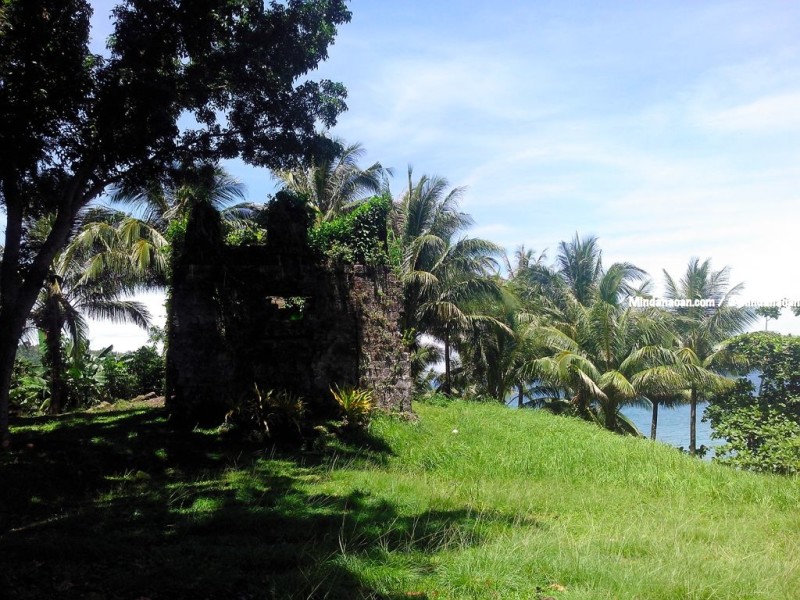 Did I tell you that the Old Church Ruins is also a nice place to have panoramic shots? 🙂

The Old Church Ruins / Gui-ob Church is located at Barangay Bonbon, Municipality of Catarman, Camiguin Island. Please feel free to consult this Camiguin Island Travel Guide that I prepared for transportation options.
You might also want to read my post about the Sunken Cemetery in Camiguin Island. It's in the same barangay where the Gui-ob Church is 🙂
Here are other Camiguin-related articles you might like:
The Paradise That Is White Island
Villa Paraiso Resort and Apartelle Camiguin Island
Ardent Hibok-Hibok Spring Resort Camiguin
Mantigue Island – A Must-Visit!
The Icy Cold Water At Katibawasan Falls Camiguin Island