Famous Belgian Waffles. Just how "famous" and delicious are these waffles? Well, Famous Belgian Waffles Limketkai CDO is just one of the more than 100 outlets all over the Philippines and there's always a bevy of hungry and eager customers at each of their waffle stores so I guess they're doing something right! 🙂
I got to try these delicious treats a few days ago when the CDO franchisee invited this Mindanaoan blogger for a visit. I also brought along several blogger friends and my brother, the Tennis Guru, who was also in town for a vacation.
To say that we all enjoyed our freshly baked, delicious, crispy golden brown waffles is actually an understatement. All of us absolutely LOVED our treats! Most of us tried the blueberry creamcheese while one tried the banana hazelnut variety. Very filling and worth every centavo. I wouldn't mind going for seconds, please!
What's good about Famous Belgian Waffles is that they only prepare your waffles when you order. Hence, you get freshly baked, piping hot waffles every time!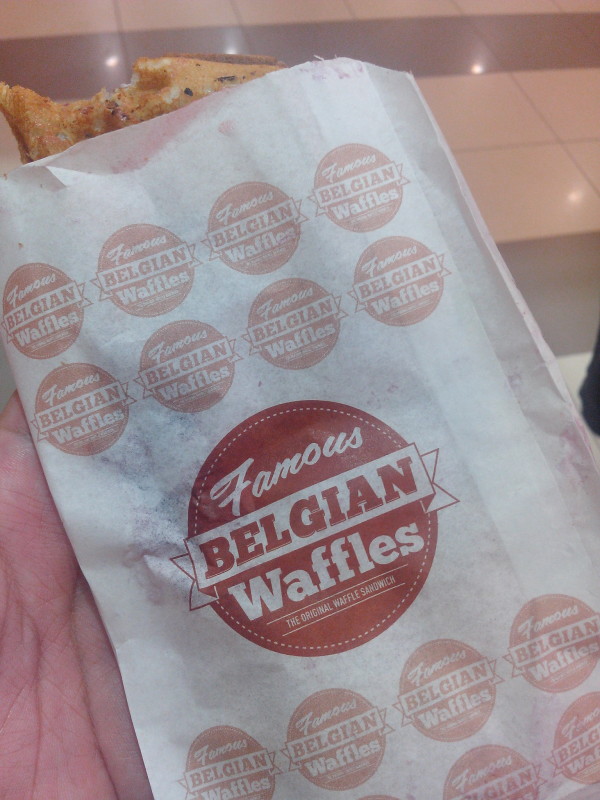 * photo from the company website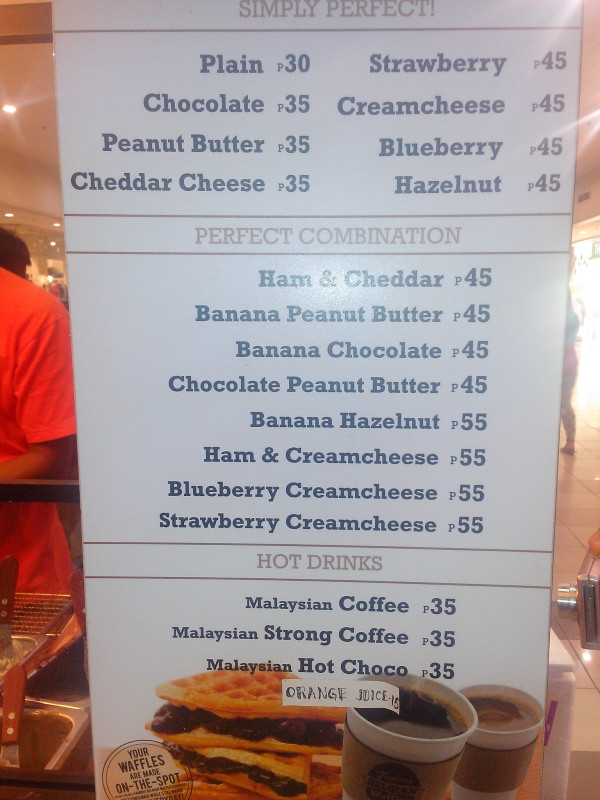 Very affordable prices, right? I also had the Malaysian coffee, by the way. If you're familiar with the white coffee that's popular in Malaysia/Singapore – that's basically it 🙂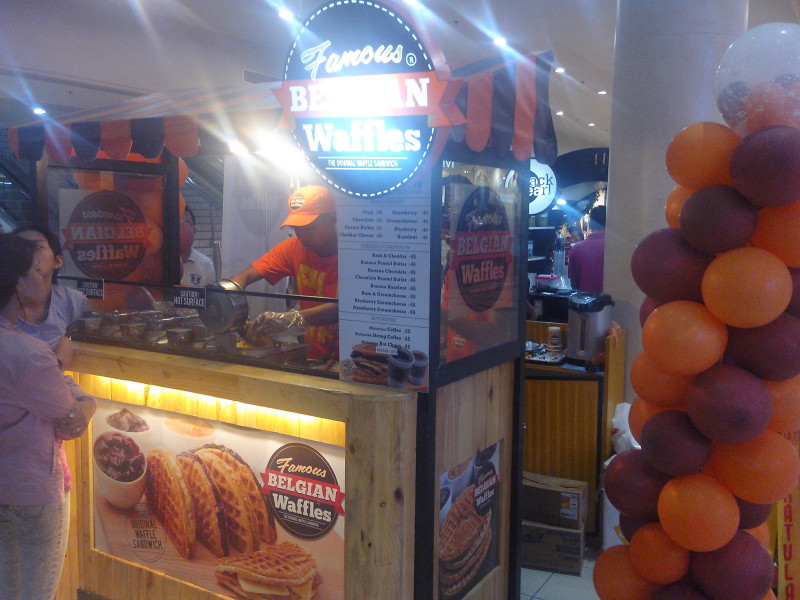 Drop by the Famous Belgian Waffles stall at Limketkai Mall (near the new Spruce outlet at the ground floor, in front of Rusty Lopez). You won't miss it. Just follow the fragrant, inviting whiff of yummy waffles!
Thank you very much to Miss Lyleen and her efficient staff especially Jeff!
Want to see for yourself just how good these waffles are? "Like" the Mindanaoan Facebook page for a giveaway real soon 🙂