It's been a month since deadly typhoon Yolanda (international name: Haiyan) struck the Philippines. The death toll so far – 5,260. Unfortunately, that number is still increasing. Haiyan, a category 5 super typhoon, left thousands of people homeless and hungry. While it's true that billions of dollars in aid have started to pour in, the fight is still not over. Far from it. Hence, every fundraising event, volunteer movement and donation drive really counts.
One upcoming fundraising event for typhoon Yolanda survivors, dubbed "Pag-Asa Sa Pag Gising," is close to my heart. I love all of the performers, yes, but one of the bands is my most favorite ever – South Border. I wrote a post earlier about just how much I love them and why they will always have my love and support. Additionally, this event can actually be considered HISTORY IN THE MAKING as this will be the very first time that these 3 top Filipino bands will perform on one stage. And, of course, we can't discount the fact that they're all doing this for free and for greater good!
On January 3, 2014, at Solaire Resort and Casino, Manila, Philippines, South Border, Side A and Freestyle will share the stage for the very first time ever. "Pag-Asa Sa Pag Gising" is a fundraising concert for the benefit of the survivors of typhoon Yolanda. Incidentally, "Pag-Asa Sa Pag Gising" is also the title of the song that all of the said bands have collaborated on. The message of the song is to promote HOPE and to uplift the typhoon survivors' outlook in life as they rebuild and restore their lives.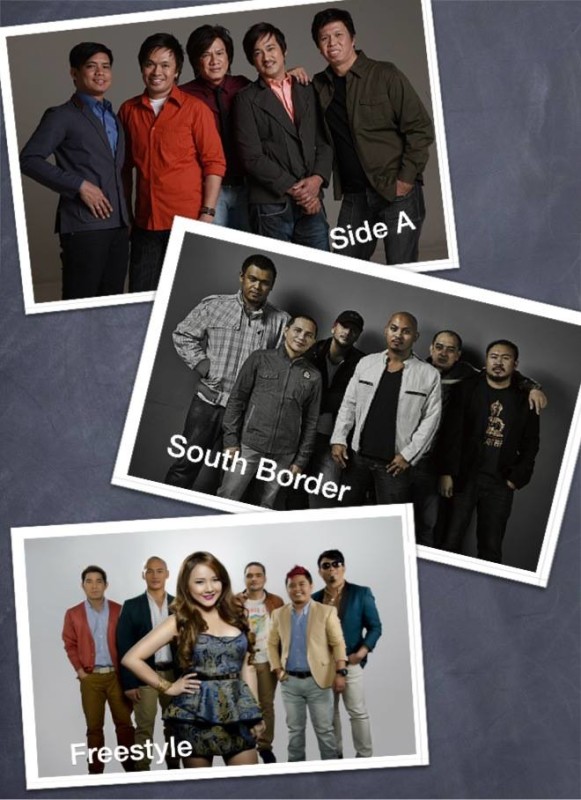 South Border, Side A and Freestyle have all waived their talent fees. Solaire Casino and Resort also allowed the use of their ballroom for the show gratis.
Tickets are sold via Ticketworld for only Php 1,500 and Php 1,000 (exclusive of minimal fees).