Whenever I'm in Kuala Lumpur, Malaysia, I always seem to find myself at Batu Caves. The first time was with my mother and she and I were toured there (aboard a fancy Hummer, no less!) by a dear Malaysian friend, Zaiful Ibrahim. The second time was with my brother, cousins and a friend and again Zaiful was with us. We took a van at the time.
Now during my most recent trip to Kuala Lumpur (to speak at the 2014 Malaysia Social Media Week), I again found myself at Batu Caves – this time with a co-speaker from the Philippines, Anton Diaz of Our Awesome Planet. He has never visited the place and upon my insisting, we took a taxi from his hotel in Bukit Bintang (cost was roughly RM 25) and reached Batu Caves in about 15 minutes on a humid afternoon.
Located about 13 kilometers north of Kuala Lumpur, Batu Caves is a shrine where the world's tallest statue of Hindu god Lord Murugan is. Batu Caves is a limestone hill that holds several caves and temples. Batu Caves, which is incidentally the same name of a village nearby, is also the area where thousands gather for Thaipusam, a Hindu festival I've always wanted to personally observe.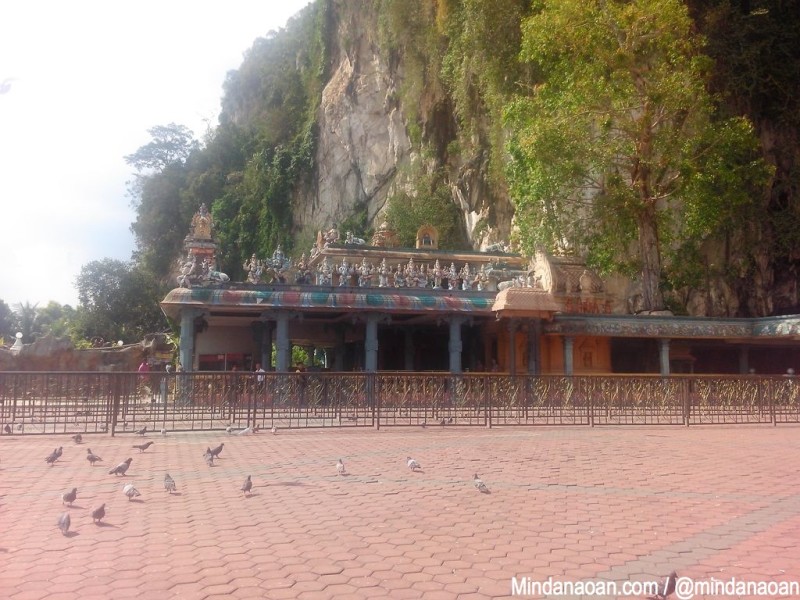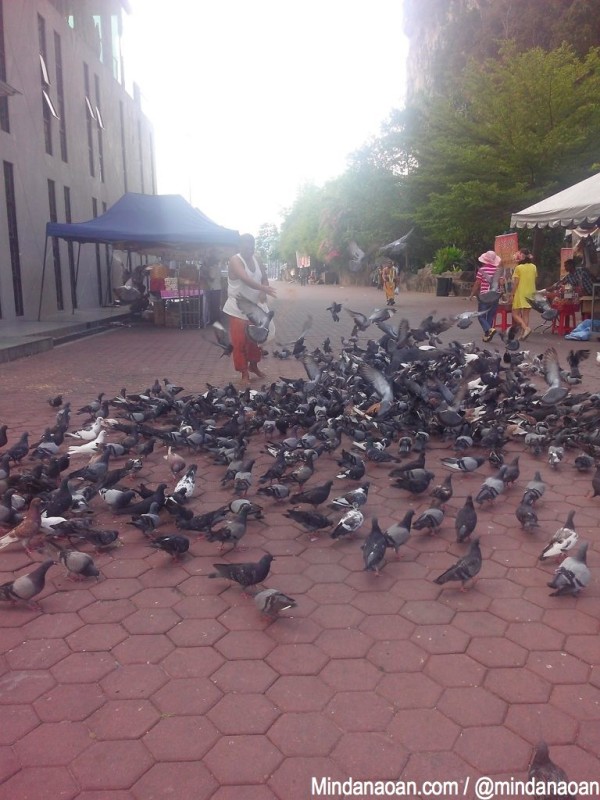 Flocks of doves can be seen around the complex.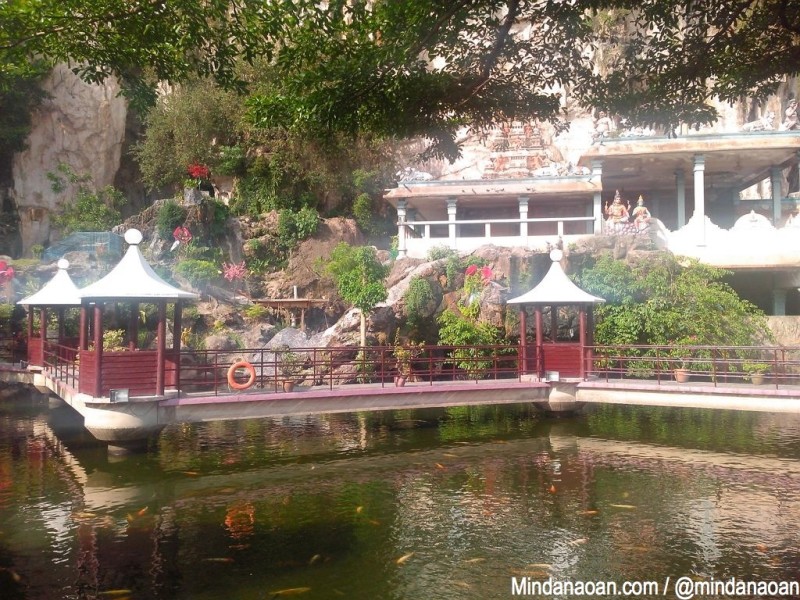 The 140-ft statue of Lord Murugan, considered the world's tallest. See that stairway? That has 272 steps. When you reach the top, you can see more temples there including the Cathedral Cave. Lots of limestone formations and you may spot Hindu monks.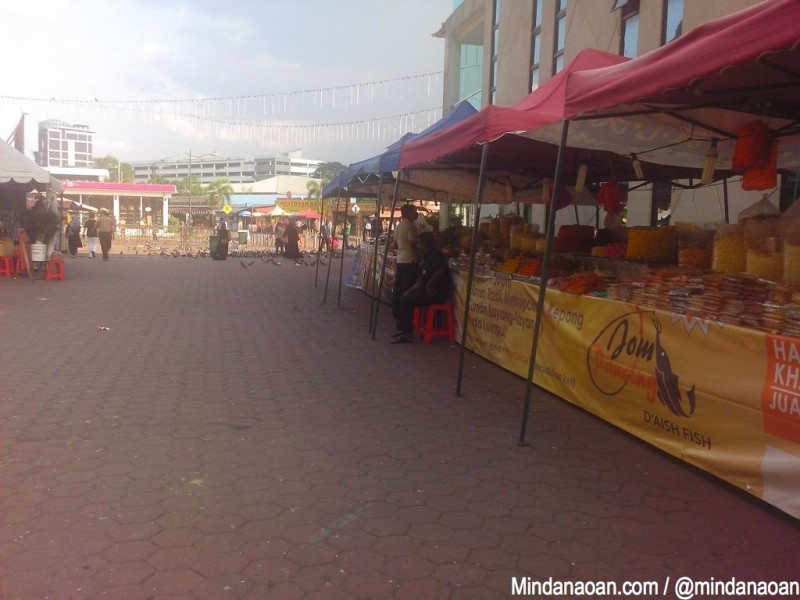 Local treats. There are also convenience stores, mamak stalls (restaurants), book shops, a bank and lots of vendors selling flowers, souvenirs, fruits and milk (I was told that you can offer the milk at the temples). As for the fruits, you may be surprised to see a lot – and I mean A LOT – of monkeys around the complex. These animals are considered sacred and can be quite naughty. They're notorious for grabbing food or drinks so be careful with your things especially when you climb the stairs towards the Cathedral Cave.
Speaking of climbing the stairs, I highly recommend that you bring bottled water, perhaps an extra shirt and a towelette. Wear comfortable clothes like a loose shirt, pair of pants or cargo shorts (there's a great selection over at ZALORA Philippines) and shoes as well. It was a really humid day when we went and I think I managed to use all of my facial wipes and down two bottles of water!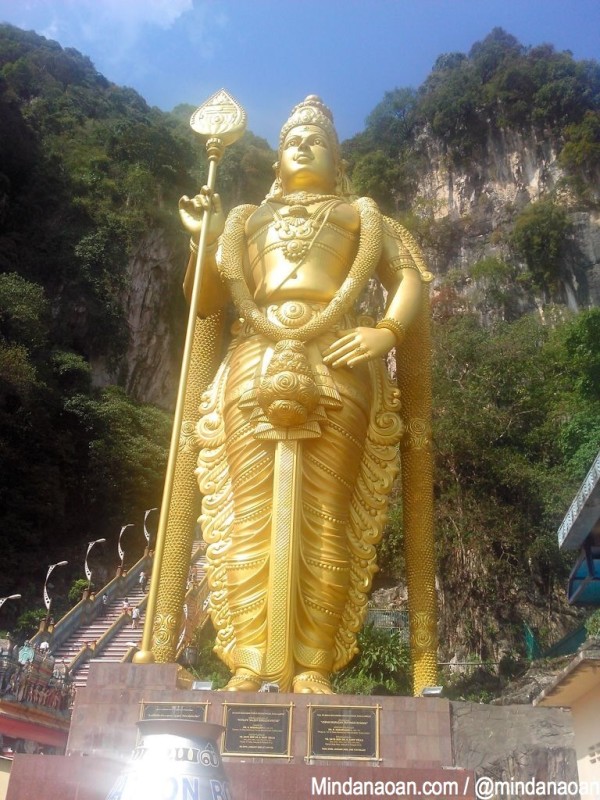 Parking fees at Batu Caves.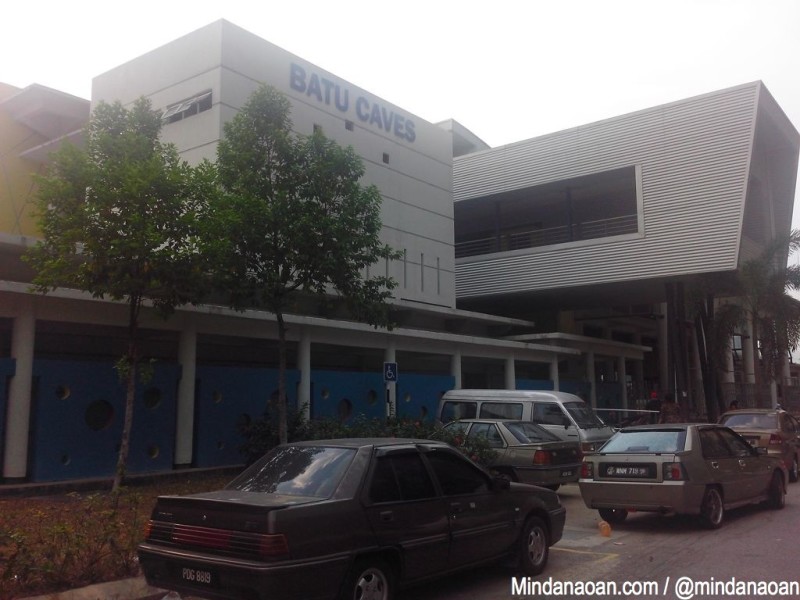 Anton and I were supposed to take a taxi back to Bukit Bintang but the cab driver instead recommended that we take the train so as to save on time (and fare!). What a nice fellow. Anyway, what we did was – facing the main entrance of the Batu Caves complex – take a left and walked until the corner. Only took us about 3 minutes. Then from the street corner, you can already see the Batu Caves train station on your right.
We took the KTM Commuter train from Batu Caves to KL Sentral station. Took us about 20 minutes, I think. Fare was RM 2.00. And then from KL Sentral, we took the monorail to Bukit Bintang 🙂
Have you been to Batu Caves? Do share your experience in the comments section below 🙂
Follow my Kuala Lumpur, Malaysia adventures
Follow me on Twitter, Instagram, Pinterest and Google Plus, too 🙂