After visiting Deoksugung Palace and witnessing the changing of the royal guards ceremony, my brother and I then proceeded to Cheonggyecheong Stream, an 8.4 kilometer long stream that flows west to east through downtown Seoul. What used to be a neglected overpass in the 70's was restored as a massive urban renewal project worth $900 Million in 2005 and is now one of the popular tourist destinations in Seoul, South Korea. Actually, even locals love hanging out here as well.
From Deoksugung Palace, we walked for about 250 meters to Cheonggyecheong Stream. If you're at Deoksugung Palace facing the Seoul City Hall, Cheonggyecheong Stream is on your left. Just go straight and look for Chongye Plaza or this cone/shell sculpture. This signifies that you're at the mouth of the stream 🙂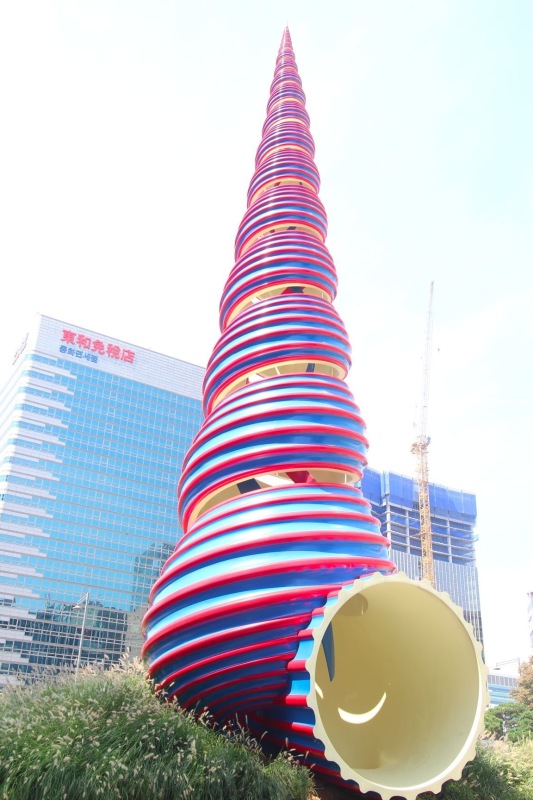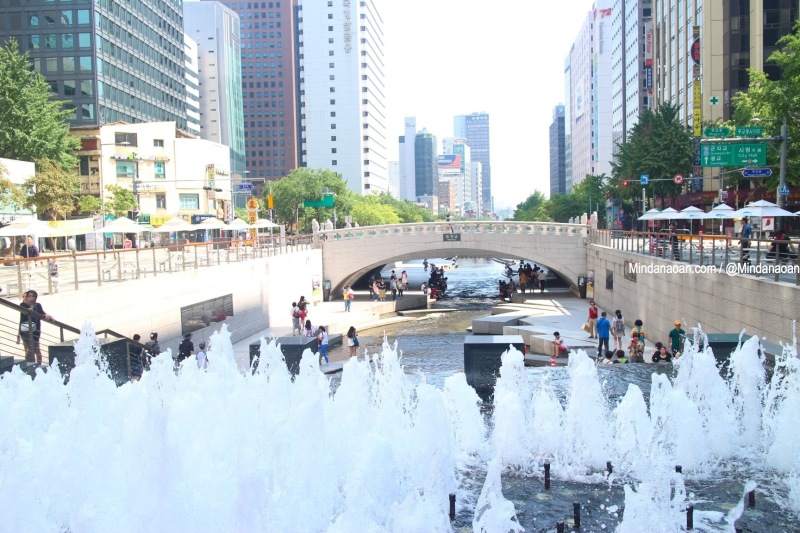 The Mojeon Bridge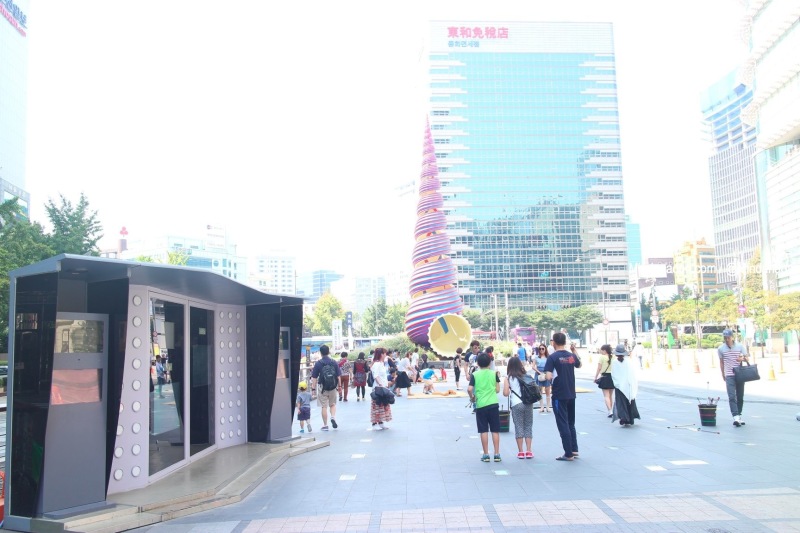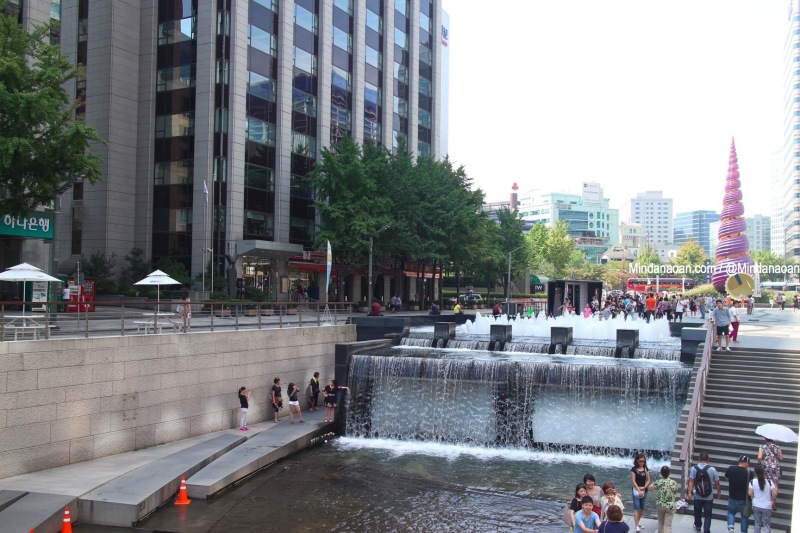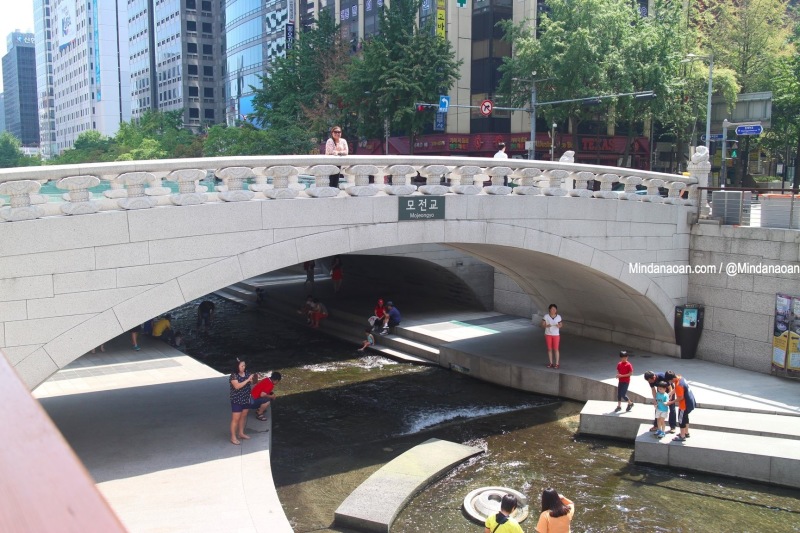 That's me! Hello!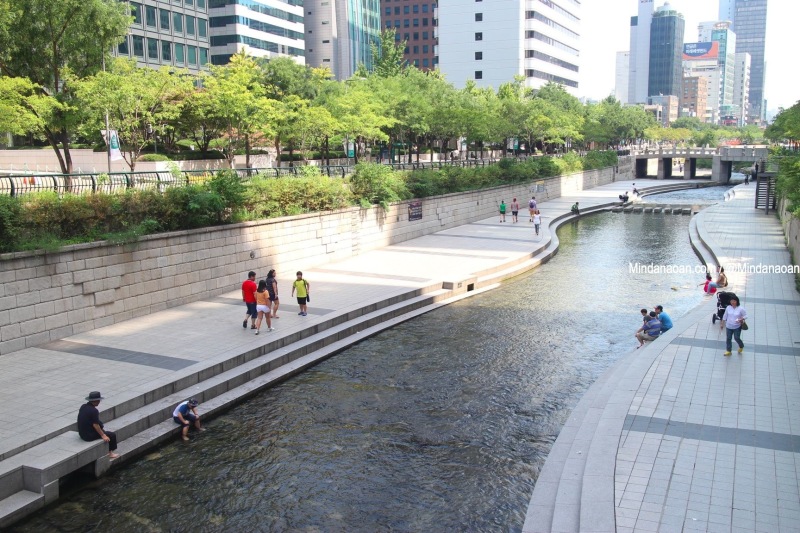 A lot of locals and tourists alike like throwing coins to the stream and making wishes. I also read somewhere that fashion shows and concerts are sometimes held here.
Since most of the shops along the stream weren't open yet, my brother and I just bought drinks from nearby vending machines. Bottled mineral water usually sold for 1,000 KRW (US $1.00)
Cheonggyecheon Stream is a nice place to spend a lazy afternoon or take a leisure stroll at. I'm pretty impressed at how the local government really fought to make this happen (I read that the project opened amid strong criticism…I guess in time people realized that this was a great tourist attraction after all). I hope we can also do an urban renewal project similar to this in the Philippines.
Anyway, if you're taking the subway to reach Cheonggyecheon Stream, take Seoul Subway Line 1, 2 to City Hall Station. Take Exit 4. Walk for about 250 meters north. You may also want to read how we got to Deoksugung Palace so you can visit it as well as the Seoul City Hall (it's a pretty impressive structure!)
Follow my Mindanaoan in Korea travel series
How to apply for a Korea tourist pass
Before you go, check these helpful Seoul, Korea travel tips
Facebook Notice for EU! You need to login to view and post FB Comments!