Perhaps two of the advantages of staying at Park Inn by Radisson Davao are the facts that this Davao hotel is right behind SM Lanang Premiere Mall (which houses the SMX Convention Center) and that it's roughly 15 minutes away from Davao International Airport. Hence, if you want extra minutes of sleep before heading to the airport or if you want to catch a movie or shop, then Park Inn Davao is the ideal hotel for you.
I stayed at this business hotel in Davao when I was invited to cover the BIMP-EAGA International Business Leaders Conference. Although I was there for work, I truly had restful nights. I mean, really, who wouldn't have comfortable sleep when you get a bed like this?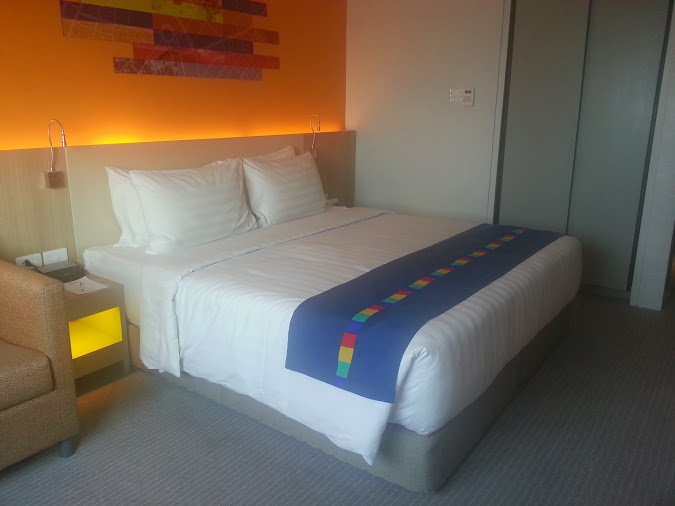 Comfortable bed – check. Clean sheets – check. Soft pillows – check!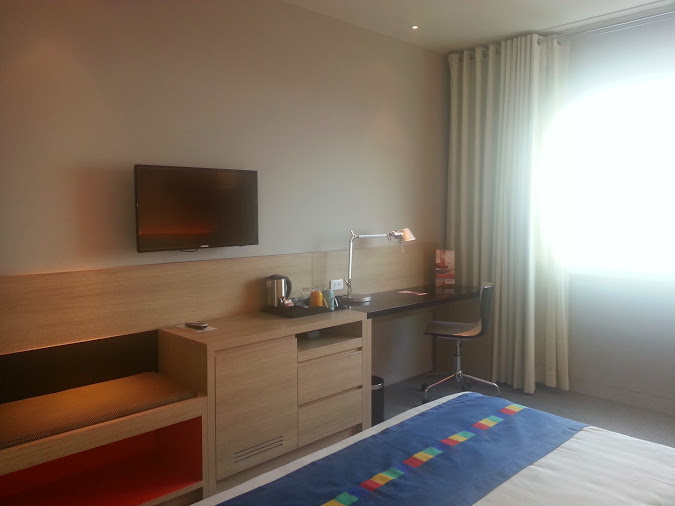 My room came with a loveseat, a safety deposit box, coffee and tea making facilities, work station and pretty fast Internet connection (wireless and it's FREE). I was able to work, thankfully.
If you notice, my room also had a big glass window which made way for natural light. Don't know about you, but I like waking up to sunlight 🙂
The washroom was neat and clean. And yes, ladies, that's a hair dryer (whoopie!)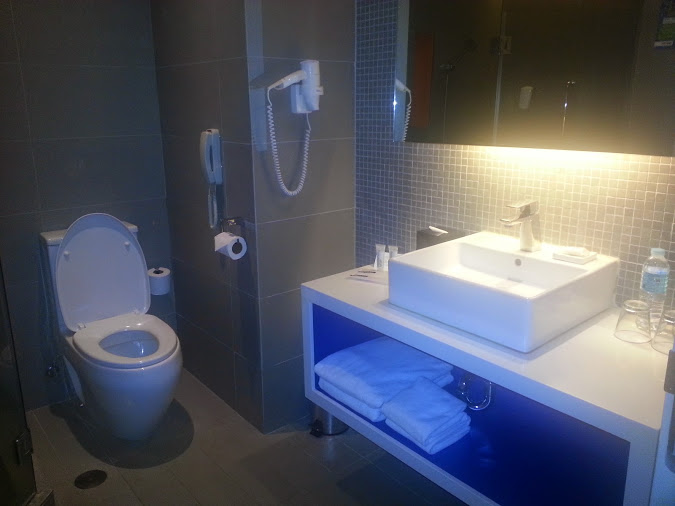 No bidet in the toilet. Not a big deal to me but foreigners may want to take note.
I totally like rainshower heads but there's also a handheld shower head, should you prefer. Was not a fan of the shampoo/conditioner/body wash/cream soap rolled into one dispenser, though. (that white plastic bottle you see on the photo)
Still, the room has many other plus points – carpeted floors, ample space, very good lighting. Also, as you can see, the interiors may be minimalist but are colorful and pleasing to the eye. The vibrant colors actually remind me of the Kadayawan Festival, held yearly in Davao.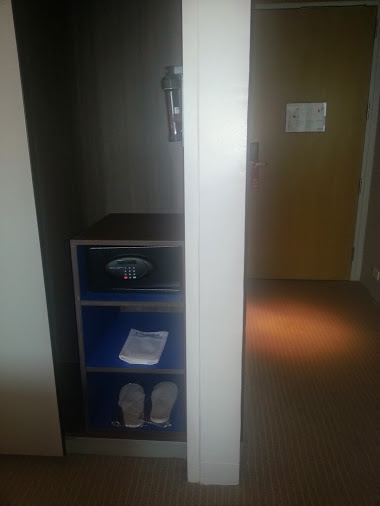 There's a swimming pool and a gym. Breakfast is served at the RGB restaurant near the lobby. I have yet to try but some of my friends have had dinner at RGB and they swear by the steak. Do try and let me know your verdict 🙂
By the way, there's a bridge connecting Park Inn Hotel Davao to SM Lanang Premiere Mall. It rained during my stay so crossing that bridge was convenient.
Tip: there's a huge "DAVAO" sign at the fountain area of the mall (you can actually see it when you cross that bridge). Picture taking time, yes? 🙂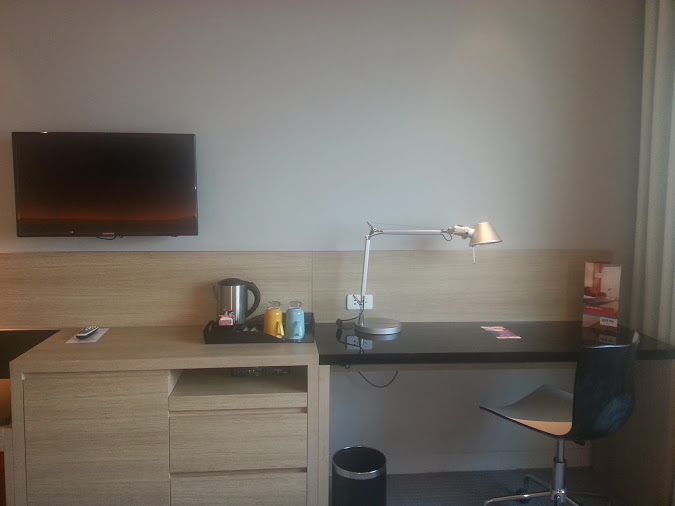 I recommend Park Inn Radisson Davao hotel if you are set to attend a conference or catch a concert at the SMX, if you want to visit Samal Island, if you want to shop at SM Lanang Premiere and if you want a nice hotel that's near the Davao airport 🙂
Book a room at Park Inn Davao hotel HERE