Siargao Island is a tear drop shaped island located at Surigao del Norte, Mindanao, Philippines. Although it has carved quite a name worldwide as a surfing destination, Siargao Island also offers other fun activities for non-surfers. One of these is island hopping. Siargao island hopping is surely a must-do!
Off the coast of Poblacion, General Luna (formerly known as Cabuntog), Siargao, there are 3 islands that you can visit – Guyam, Daku and Naked islands. General Luna is at the southern part of the island and is where you can find "Cloud 9" or those thick, high, hollow surfing waves.
My family and I started our Siargao island hopping adventure at around 10 in the morning. We were supposed to start early but we thoroughly enjoyed our breakfast and needed time to just relax 😀 (read: lie down and enjoy the aircon in our room haha) The manager of our Siargao lodging place found a small boat (bangka) for us. There were 5 of us and the bangka could accommodate 6 to 8 people. Perfect.
Our first stop: Guyam Island
Guyam Island is actually a privately owned island. A caretaker collects a "landing fee" of Php 10.00 per visitor. There are lots of coral rock formations here. There are also trees in the island and a few cottages that you can rent.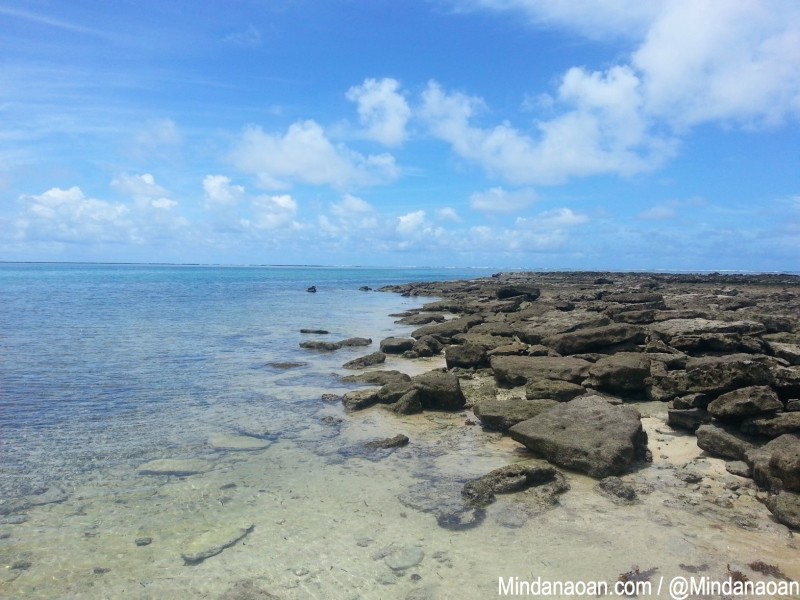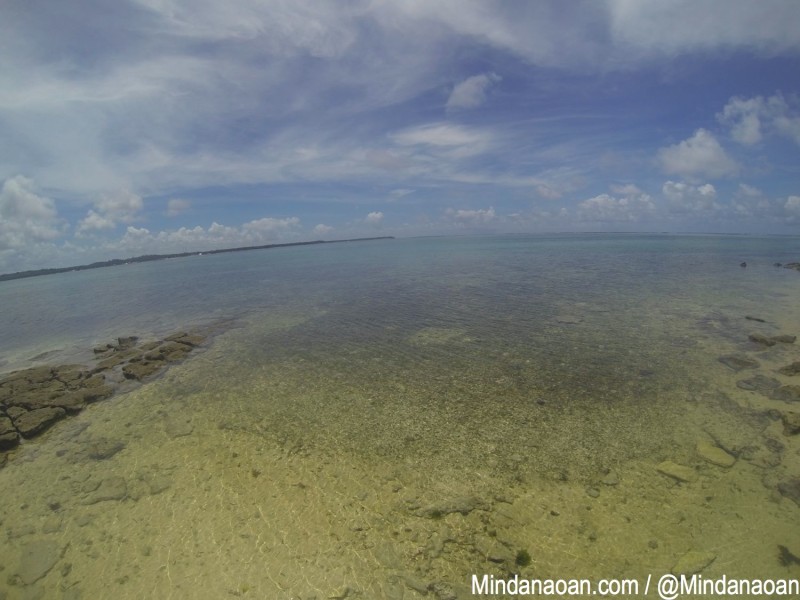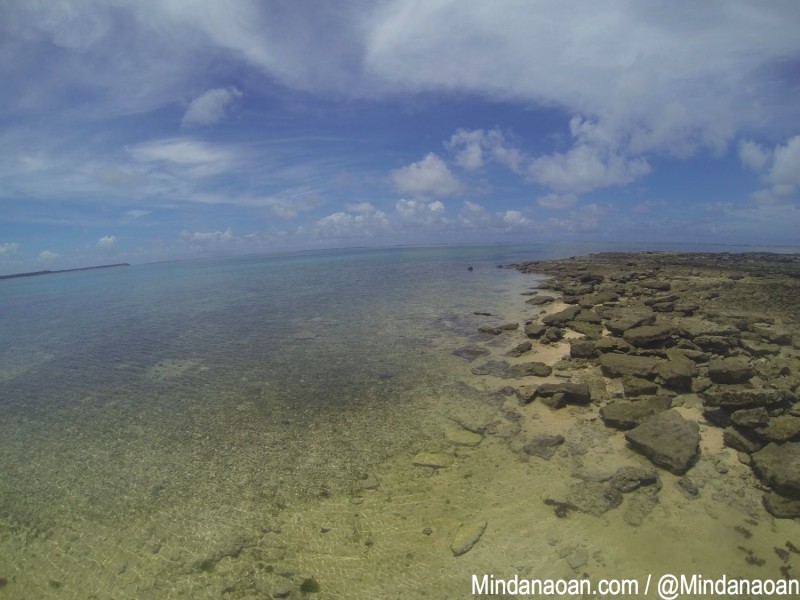 Our next stop: Daku Island
We then proceeded to the largest of the 3 islands, Daku Island. Daku or Dako means "big" in Bisaya. Located in between the two other islands, Daku Island has lots of coconut trees, a wide stretch of white sand and lovely, clear turquoise water. There's a community of people living on this island and they're the owner-caretakers of the cottages that you can rent here. We paid Php 250.00 for a cottage. The locals also offered fresh fish and clams for sale, which they also cooked for Php 50.00 per dish (exclusive of another Php 30.00 for the charcoal). Not bad. We also bought some coconuts for cheap. I tell you, nothing beats drinking fresh coconut water straight out of the shell.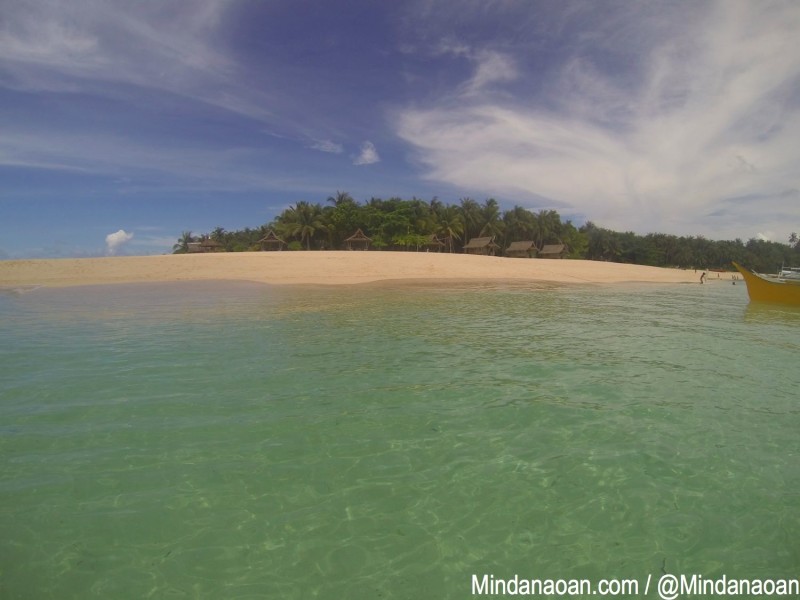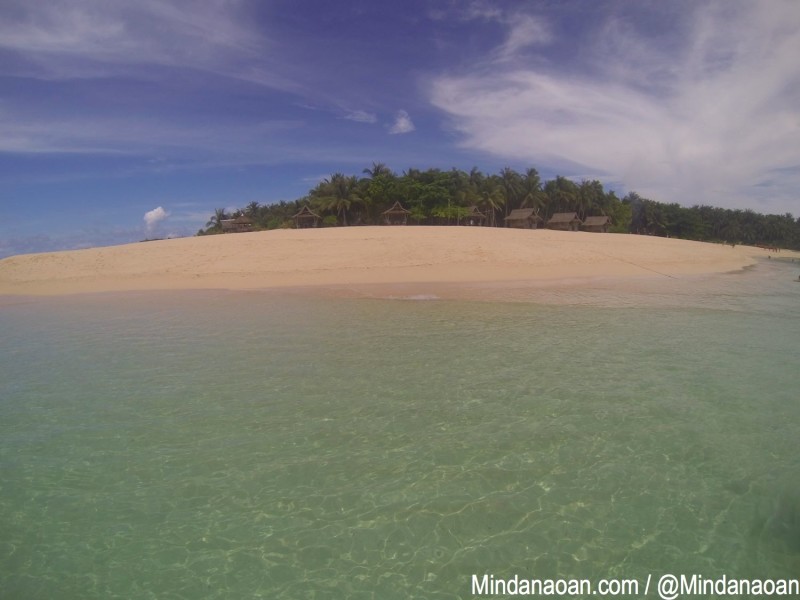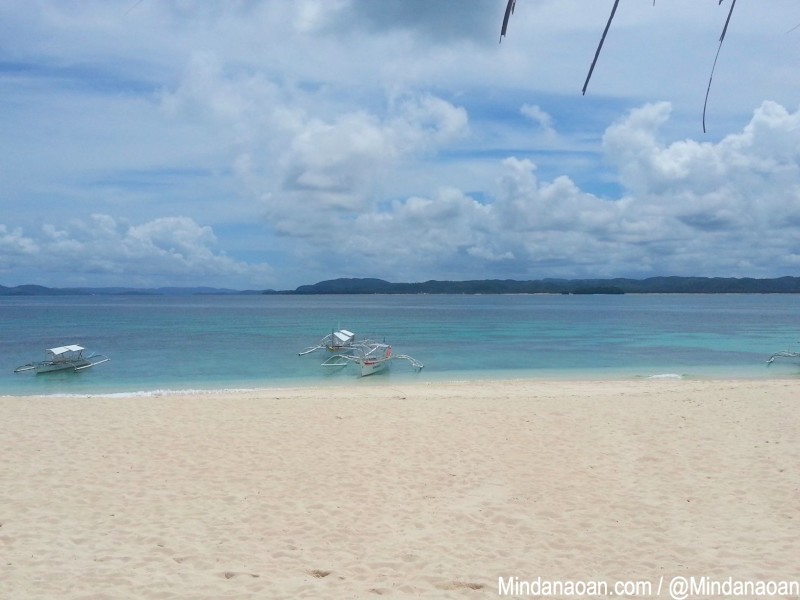 You can stay overnight at Daku Island. The cottage rental will start at around Php 700.
You can do a lot of things here – kayak, snorkel, play beach games (I noticed a volleyball area), get a tan or simply forget all about your cares in the world, sleep under a tree and just enjoy the tropical vibe in this island.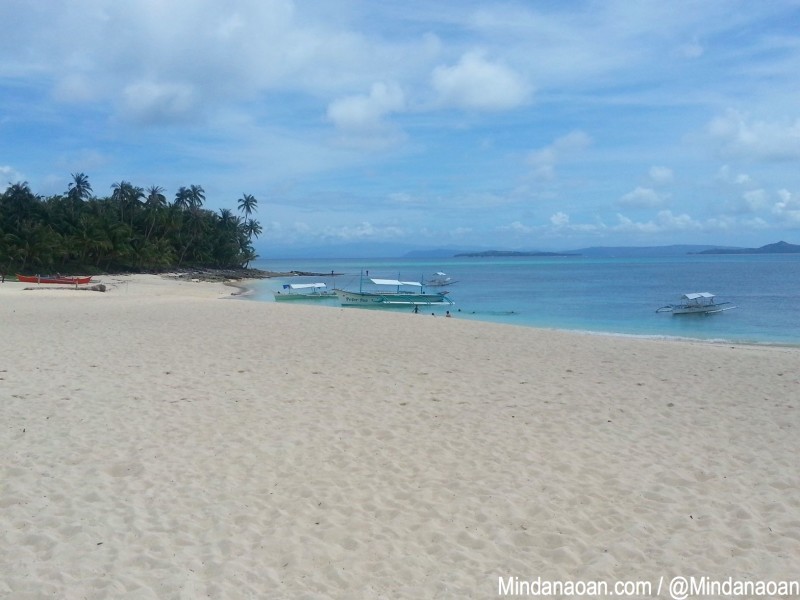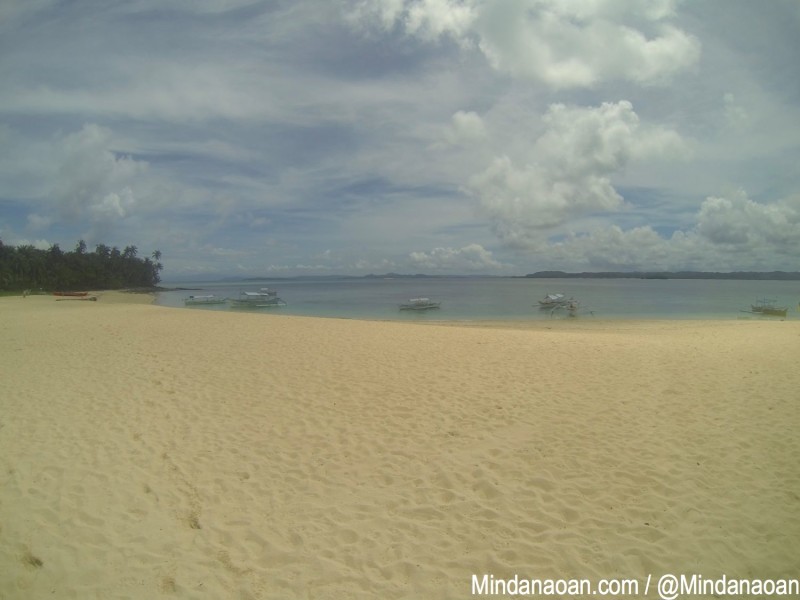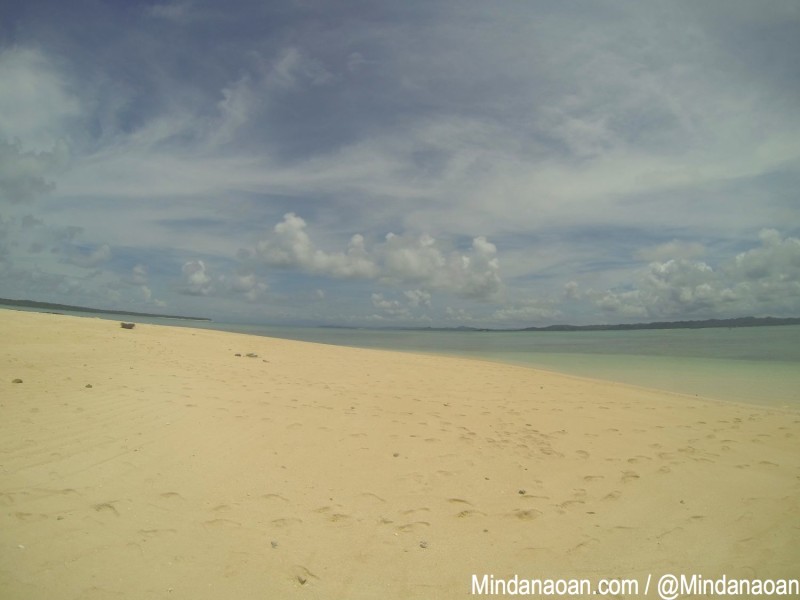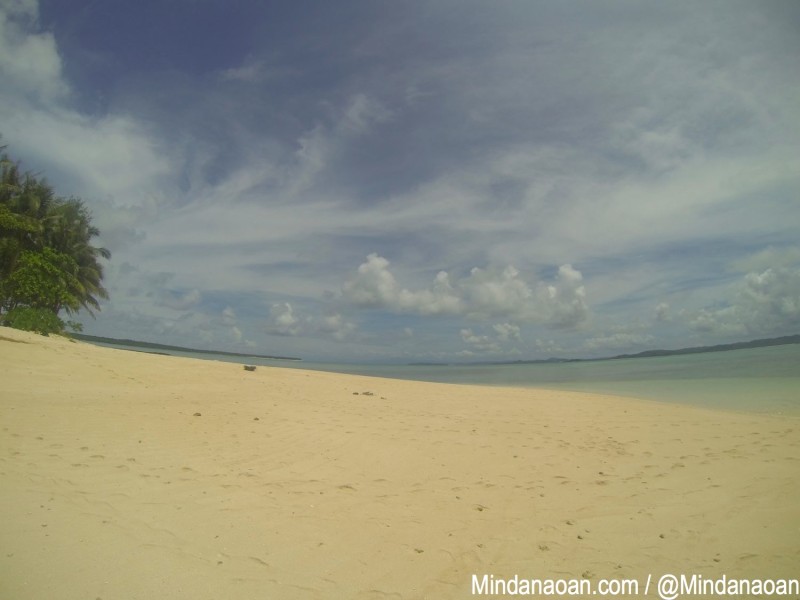 Our last stop: Naked Island
This island, which is also called Pansukian, doesn't have any vegetation. Just a mere sandbar. Ergo, naked. Naked Island reminded me of Camiguin's White Island.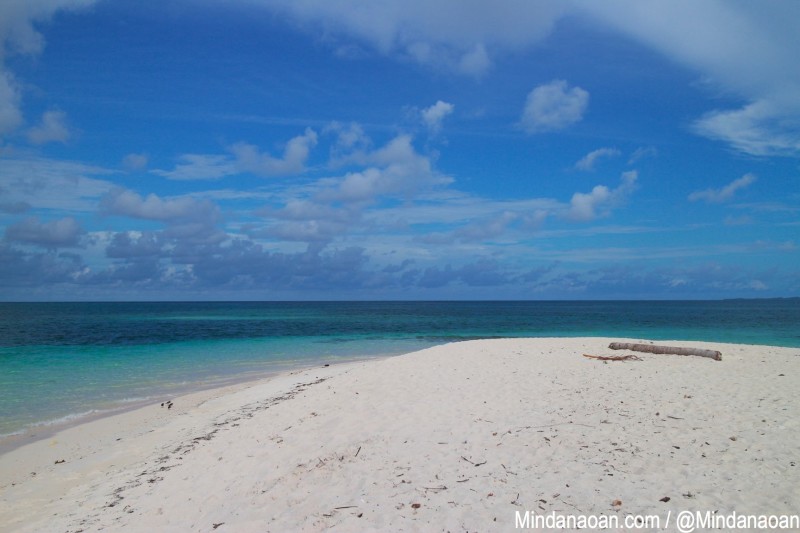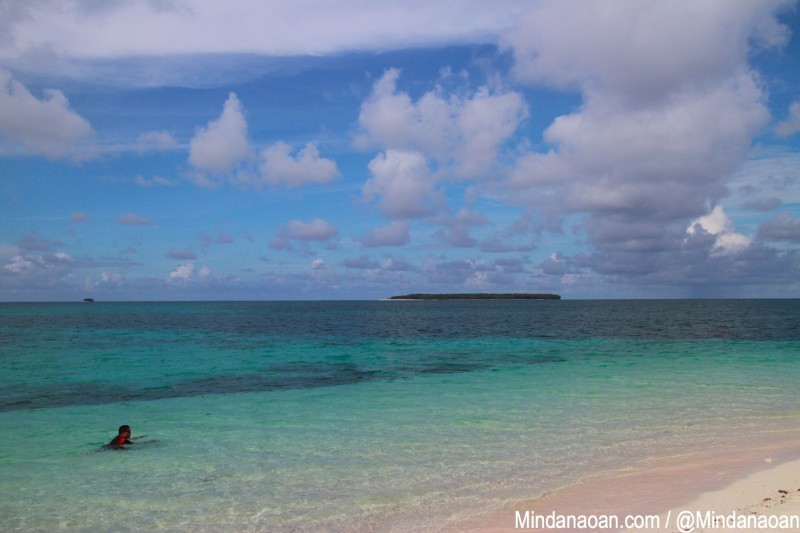 Do you see Daku Island in the horizon?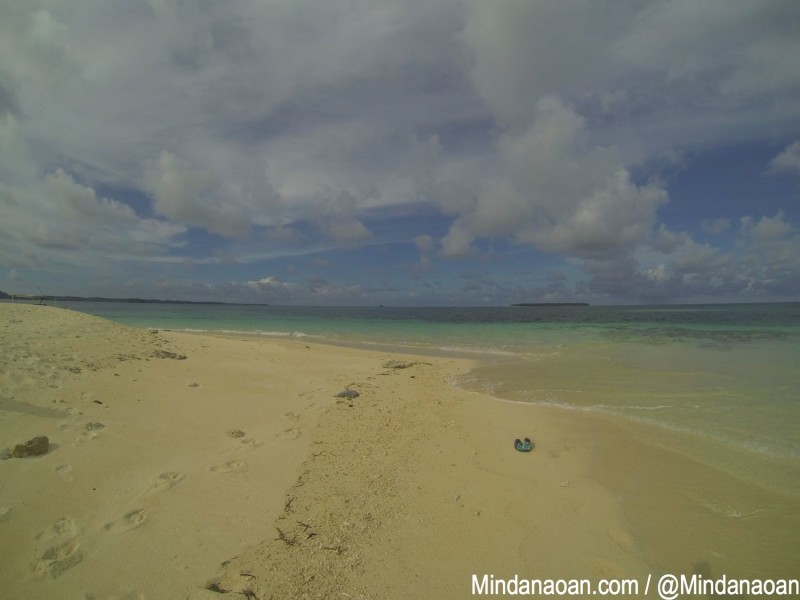 You can pitch a tent here, just like what these folks did: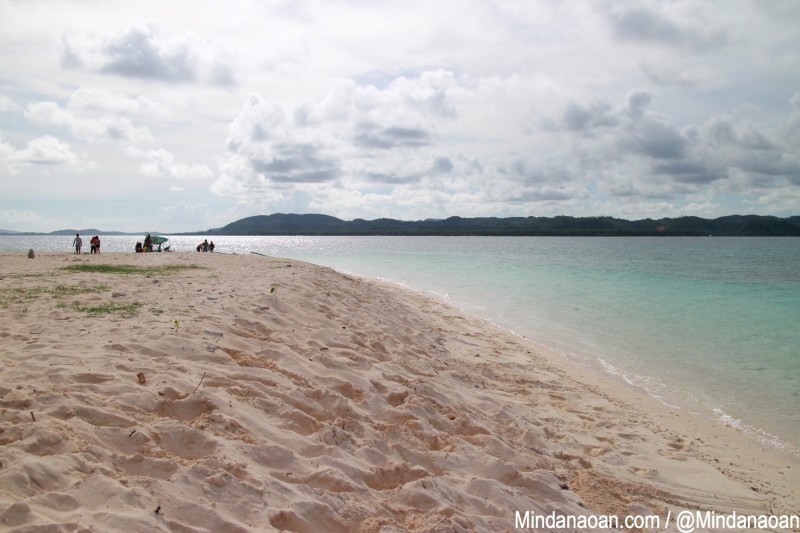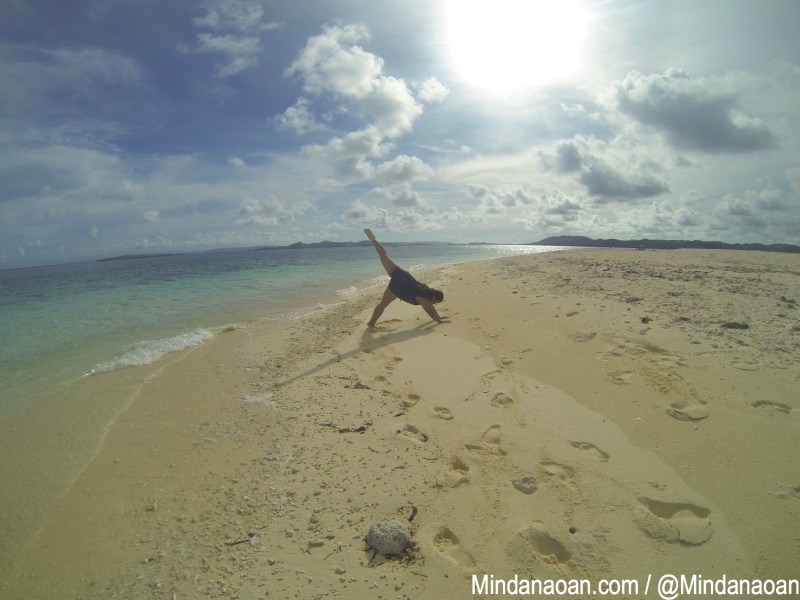 Doing a yoga pose at Naked Island, Siargao
And then, before we knew it, we had to call it a day. Our Siargao island hopping adventure had come to an end. Our skin got sunburnt, our cheeks turned pinkish and our fingers wrinkled but we all went back to the poblacion with big smiles on our faces. It was such a lovely, lovely day 🙂
Read all about our Siargao adventure:
How to get to Siargao Island – Siargao travel guide