A school in Cagayan de Oro, Mindanao recently became the recipient of a very special, limited edition Billy Gibbons guitar.
The U.S. Embassy Manila donated a Billy Gibbons electric guitar to Liceo de Cagayan University College of Music. This CDO university was chosen to receive the guitar because of the University's commitment to serve their music students through scholarship programs.
Representing the U.S. Embassy was Cultural Affairs Officer Kristin Kneedler who officially donated the guitar.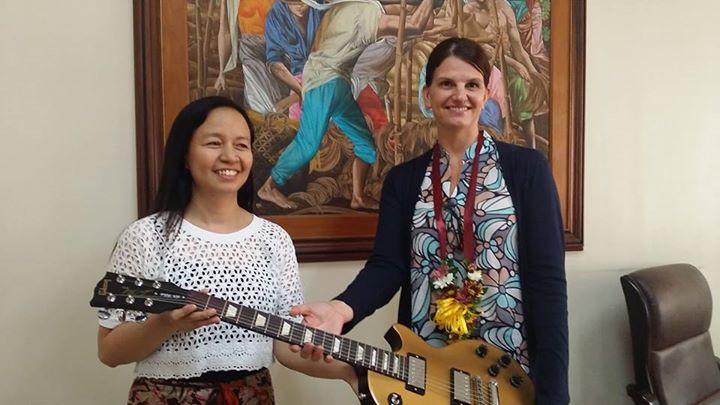 William Frederick "Billy" Gibbons is an American musician. Billy Gibbons is best known as the guitarist of the rock band ZZ Top. Gibbons was ranked at number 32 on the 2011 Rolling Stone list of the 100 Greatest Guitarists of All Time.