The search for the next Mutya ng Pilipinas 2015 is on and the Northern Mindanao leg will be held in Cagayan de Oro! The Mutya ng Pilipinas 2015 Northern Mindanao regional search will be held on June 7, 2015, 4 PM at the Centrio Mall Activity Center. There will be a pre-screening of interested candidates, though, on June 6, 2015, 9 AM at N Hotel.
The reigning Mutya ng Pilipinas 2014 Eva Patalinhug, Brazilian-Japanese model/actor Fabio Ide and Mags Boutique CEO Mags Cue will be at the pageant.
The event on Sunday is open to the public.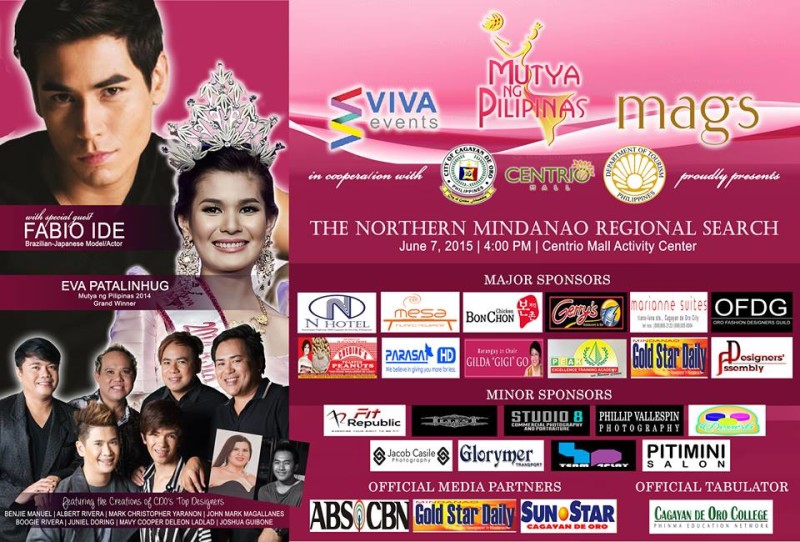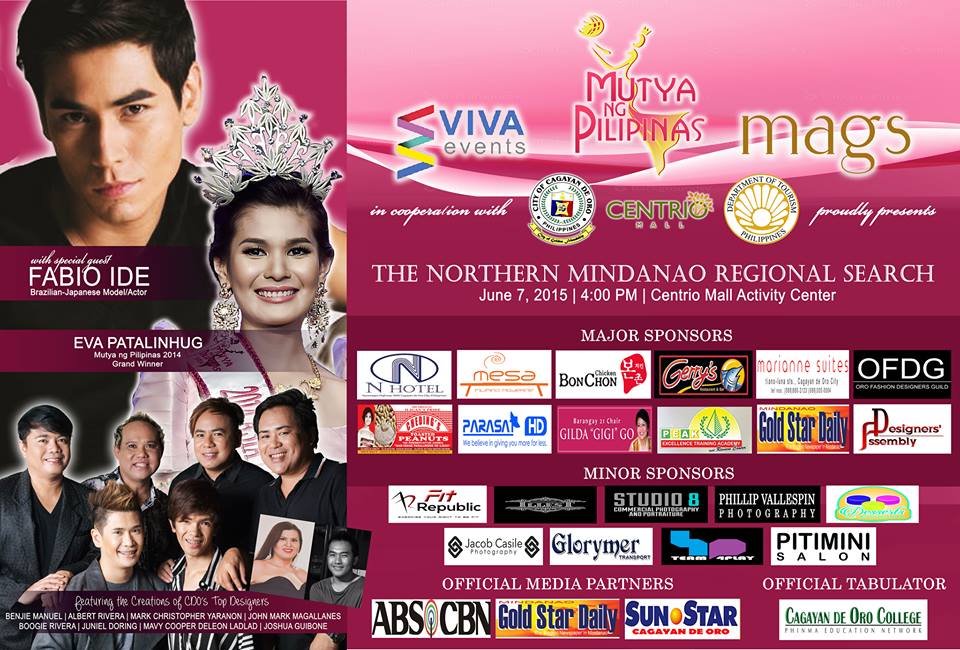 The candidates will also get to wear the fab creations of popular local fashion designers including my friends Boogie Musni-Rivera and Mavy Cooper de Leon, Benjie Manuel and Mark Yaranon.
Mindanaoan will cover the event on June 7, 2015. Follow my live updates here:
Follow on Instagram
Follow on Twitter
Follow on Google Plus
Follow on Snapchat (add me via username – mindanaoan)
Follow on Facebook