The Province of Bukidnon now has a brand new bus, courtesy of Rural Transit Mindanao, Inc. or RTMI. The bus, the cost of which is estimated to be Php 3.9 Million, can accommodate 67 passengers.
Bukidnon Governor Jose Ma. R. Zubiri, Jr. met with RTMI representatives and inspected the donated bus together.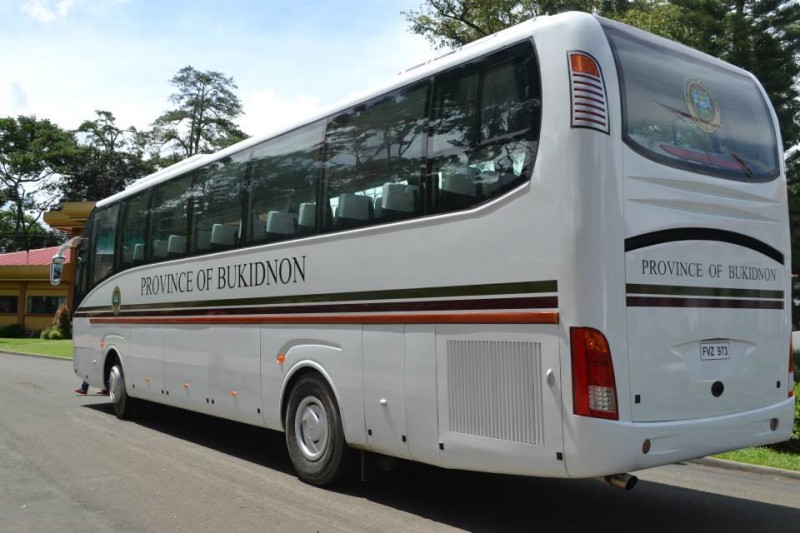 * Photos courtesy of the Office of Governor Jose Ma. Zubiri, Jr.
You may all remember that RTMI is the same company that owned that bus that exploded last year. A bomb was placed inside one of the red RTMI buses and killed 10, injured 42. The bus exploded near Central Mindanao University (CMU) in Musuan, Maramag, Bukidnon. The school has since disclosed an action plan to address the matter.