The Cagayan de Oro Bloggers launched the #Come2CDO social media campaign today, July 18, 2015, in an effort to help promote the city online.
The #Come2CDO online campaign, a yearly social media initiative of the CDO Bloggers, Inc. that began in 2013, aims to promote the city's best in terms of adventure destinations, food selections, hotels and other accommodations, tourist spots and ultimately, the warmth of a Kagayanon's friendship.
By sharing photos, stories and other posts on social media and by adding the hashtags #Come2CDO and #CDO, the public can help populate the Internet with helpful entries about Cagayan de Oro. These entries can aid would-be and existing visitors as well as investors of this dynamic city.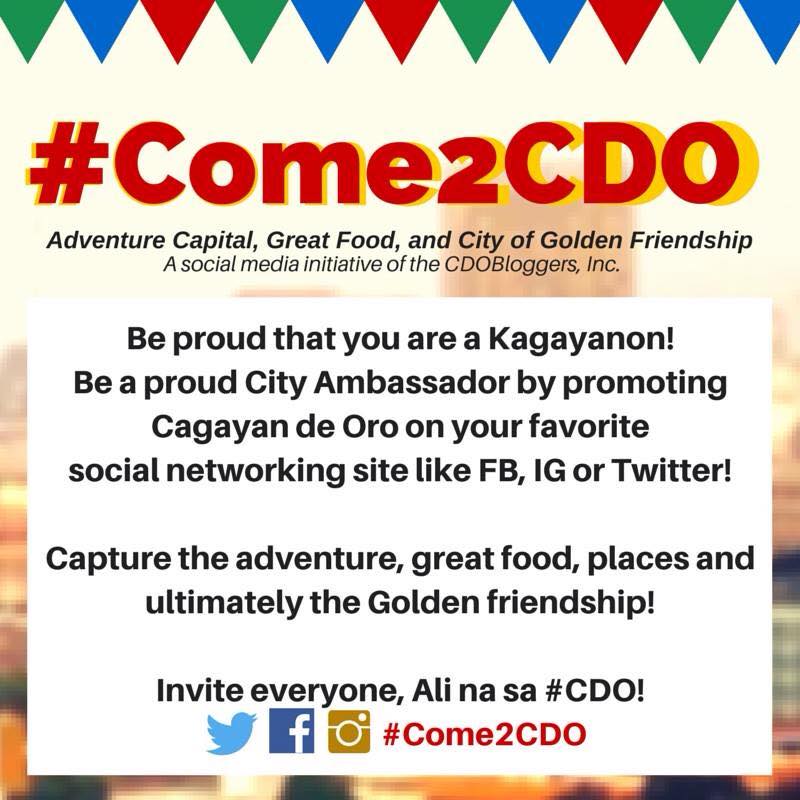 You can monitor the results of this social media campaign on the official CDO Bloggers, Inc. website
* Mindanaoan is the incumbent Vice President for External Affairs of the CDO Bloggers, Inc.