I'm a proud alumnus of the International Visitor Leadership Program, a U.S. State Department-sponsored program for global emerging leaders. The IVLP is the Department of State's premiere professional exchange program and – I have said this before and will not hesitate to say it again and again – that experience of being sent to America changed my life and inspired me in so many ways.
This is why whenever I have the opportunity to inspire others especially the youth and help them become leaders, I really find time. This weekend, I will be a part of the YOUnified Bukidnon celebration!
YOUnified is the 2nd anniversary of the Young Southeast Asian Leaders Initiative (YSEALI). Bukidnon will be one of the 20 communities across the Philippines that will simultaneously celebrate YSEALI's anniversary.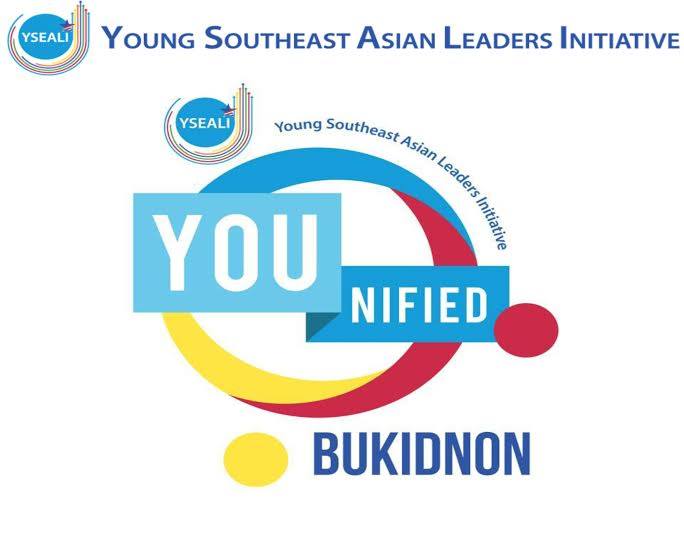 Youth leaders from all over the Province of Bukidnon will converge in Malaybalay City (the capital) and will discuss various ways on how they can help their own communities. The participants will also be led to Camp Moriah Orphanage, where they will exercise the spirit of volunteerism.
The members of the US Government Alumni – Bukidnon Chapter will be on hand to guide them.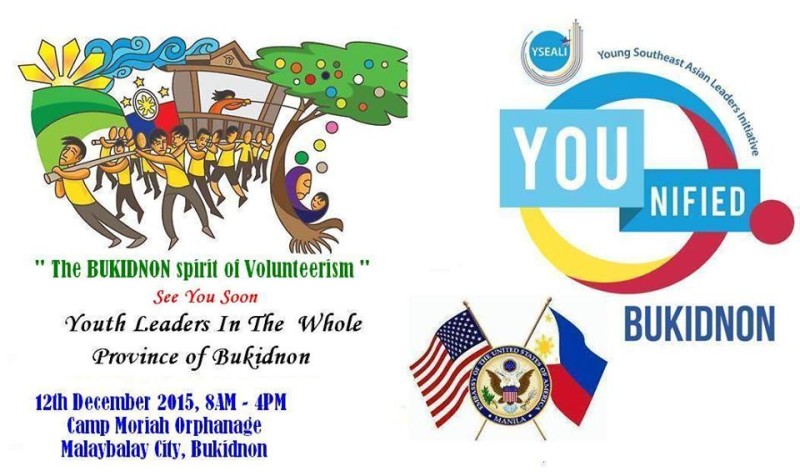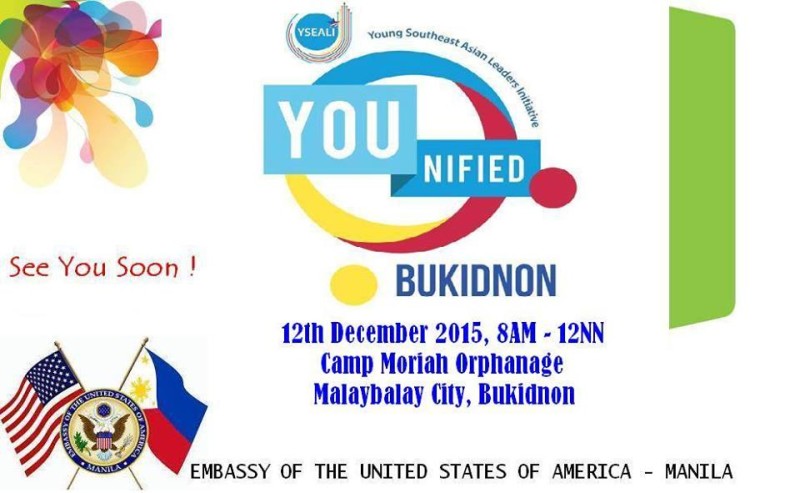 Pretty exciting weekend ahead!