Did you know that the motorela, the Cagayan de Oro version of the iconic Philippine tricycle, was first invented and subsequently registered in 1964? The CDO motorela was invented by Rafael D. Floirendo, Sr., who also filed a patent registration. The patent number was "2243."
Fast forward 2016, "2243" is now "2243: Moving Forward," a contemporary exhibit featuring the iconic motorela. The exhibit, recently held at Ayala Centrio Mall, coincided with Cagayan de Oro's 66th Charter Day.
A group named Siete Pesos, composed of 7 artists (Nicholas Aca Jr., Errol Balcos, Michael Bacol, Michelle Hollanes Lua, Jericho Valjusto Vamenta, Ma. Rosalie Zerrudo and Oscar Floirendo, the son of the inventor), organized the exhibit that showcased the remodeled version of the original motorela.
Interestingly, the group's name, Siete Pesos (7 pesos) also represents the maximum number of rela passengers (1 driver and 6 passengers).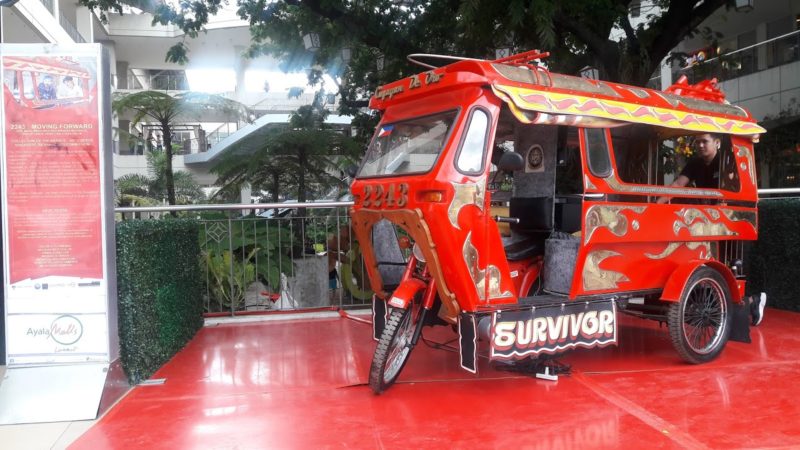 This motorela, by the way, was also the same one put on exhibit during the Singapore Biennale 2013.
I first shared this photo I took of the motorela via Twitter and it got quite a number of responses especially from Kagay-anons who now reside overseas 🙂 Follow me on Twitter