So okay, you're excited to fly to Cagayan de Oro and experience the sights and sounds of the city – from white water rafting to checking out a nice CDO wine shop that has a really awesome wine library to staying in a modern, spacious CDO hotel room near tourist spots, you feel you're super ready! You have your itinerary down pat and then you just realized – hey, wait a minute, kapeng mainit – you still have a few hours to spare!
Worry not, folks! I have a great recommendation for you – why not join the Best of CDO Food Tour? It's a 4-hour, 4-restaurant dining experience I'm sure you'll enjoy bragging to your friends back home about! Get your appetite ready because the next few minutes will be eye candy and will cause your tummy to growl 😉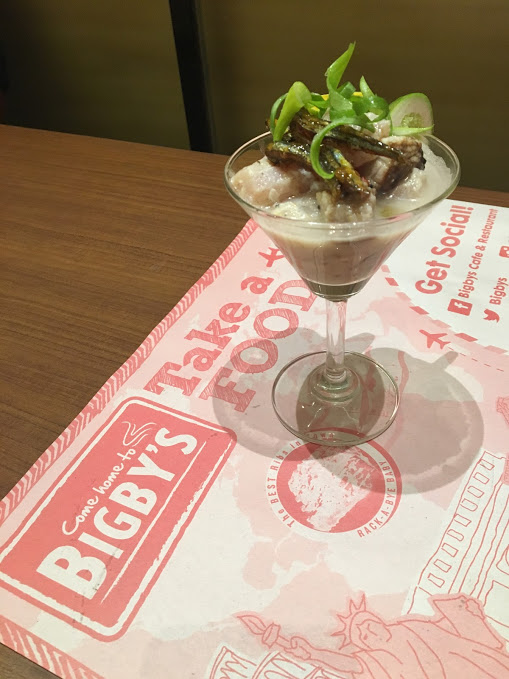 See? I told you. This is sinuglaw and Cagayan de Oro is arguably the home where this kind of ceviche all started. This fascinating CDO Sinuglaw, complete with sinugbang baboy and isdang kilawin plus topped with anchovies, is a bestseller at Bigby's Cafe and Restaurant, the first stop of the Best of CDO Food Tour.
Bigby's was first introduced in CDO in December 8, 1998 and now has 7 branches across the archipelago. The menu, the interior design and service style were created to position the concept midway between fine dining and fast-casual dining.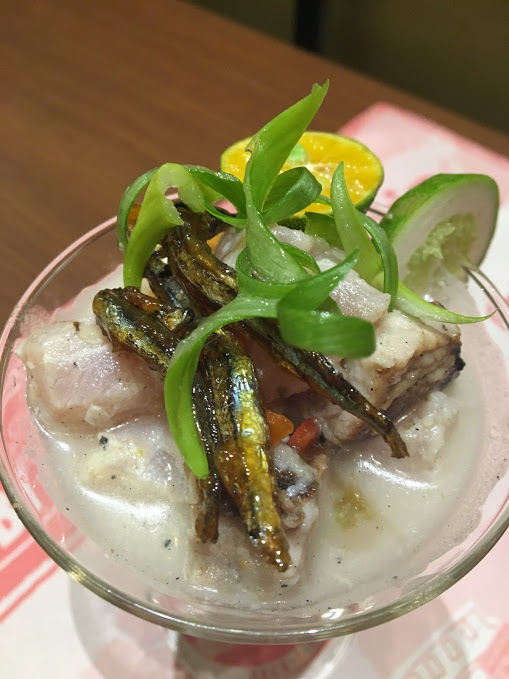 The CDO Sinuglaw by Bigby's has fetched awards, mind you. So yup, you can be sure it's very tasty.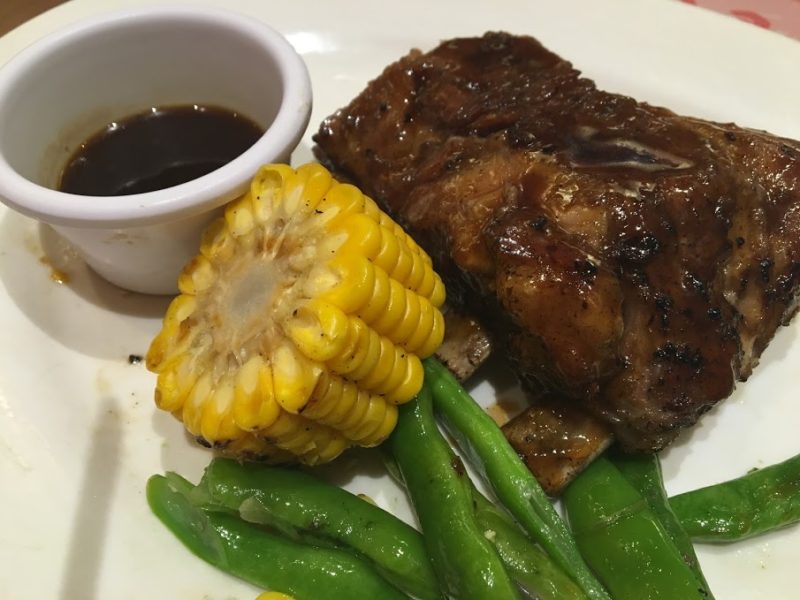 I was also served with the Bigby's Rack-a-Bye-Baby. Finger-licking goodness of premium cut smoky barbecued pork ribs. The meat is so tender, it falls off the bone.
I know what you're thinking. Bakit walang rice?! I also found myself lamenting over that but trust me when I tell you that THIS IS JUST THE BEGINNING! (Oops, did I scare you? LOL)
Next up was a motorela ride! Along with other CDO Bloggers, I rode a fancy motorela towards the next destination. Don't know what a motorela is? It was actually first invented in CDO!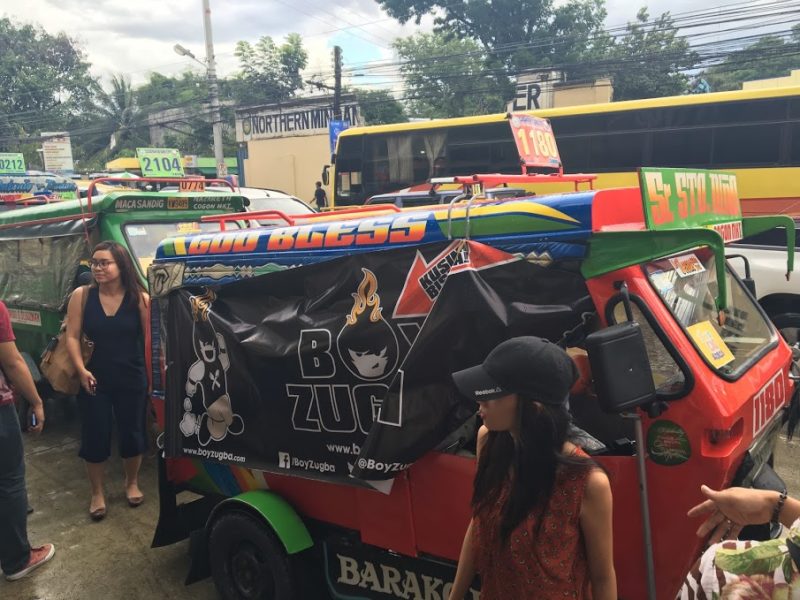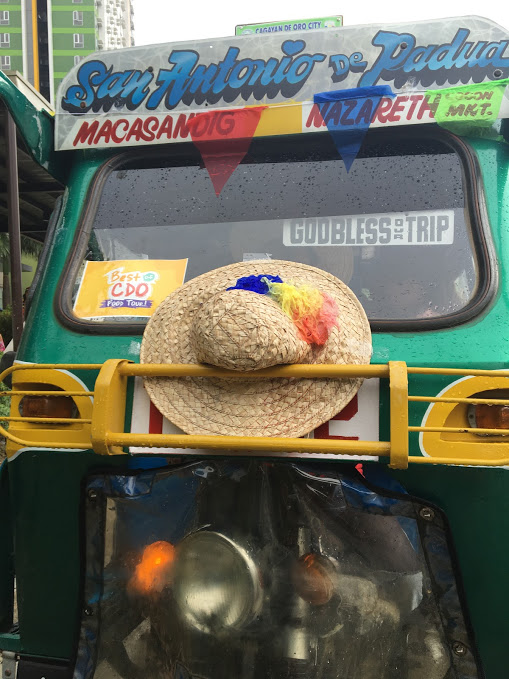 Checkitawt! Our little motorela even had a sombrero and a few buntings. No other ride more colorful than this, eh?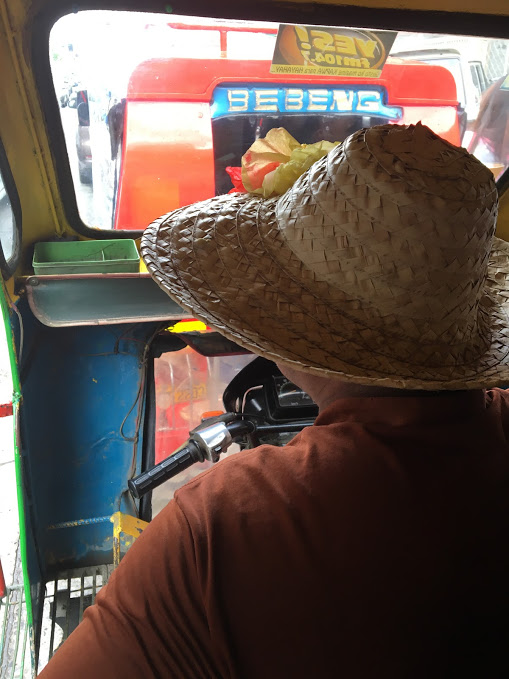 The weather was gloomy during the food tour but that didn't seem to dampen manong driver's spirits! You go, manong!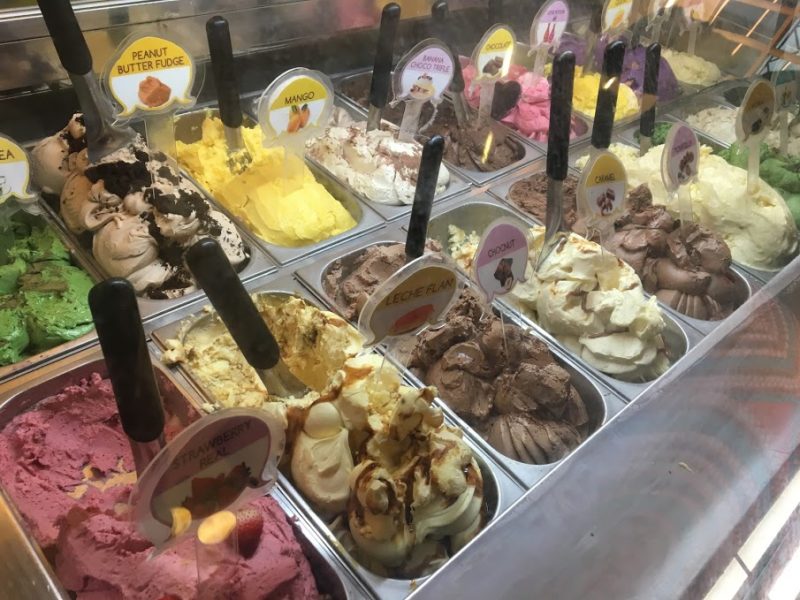 Several minutes later, we reached the second destination – Missy Bon Bon at Rosario Arcade, Limketkai Center (Flagship Store).
Missy Bon Bon Bread shop opened its kiosk in CDO in December 2009 launching its first line of breads and gelato. In April 2010, it opened its flagship store in Limketkai Center. Missy Bon Bon is a hip, cozy, and relaxed world-class bread shop serving healthy, natural, and freshly-made bread onsite with unique fusion interpretations of local bread products, gourmet comfort food and custom gelato mixes.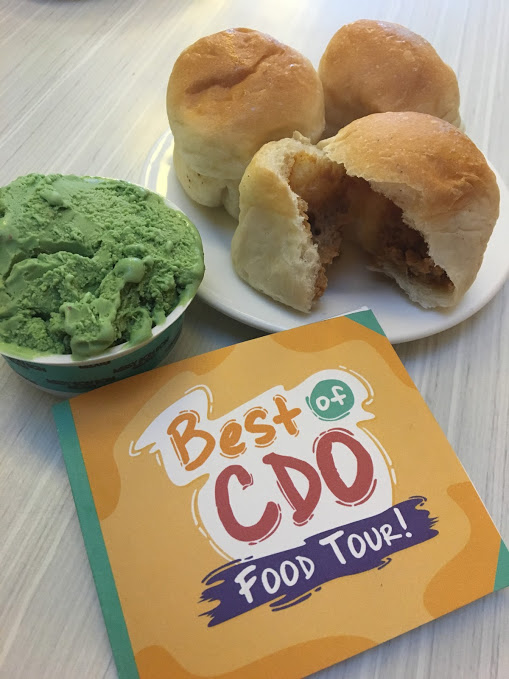 I'm a sucker for sweets so I loved this stop!
I had pistachio gelato and pastel, a sweet filled bun. Awarded as the Urban Life – Mindanao Gold Star Daily's 2016 Best Delicacy of the Year, the Missy Bon Bon pastel now comes in 3 flavors – durian, chocolate and yema (I had the yema and it was YUM! See what I did there? 😀 )
After having our fill of gelato and pastel, we again took the motorela and went to our 3rd dining destination (and caught Pokemons along the way).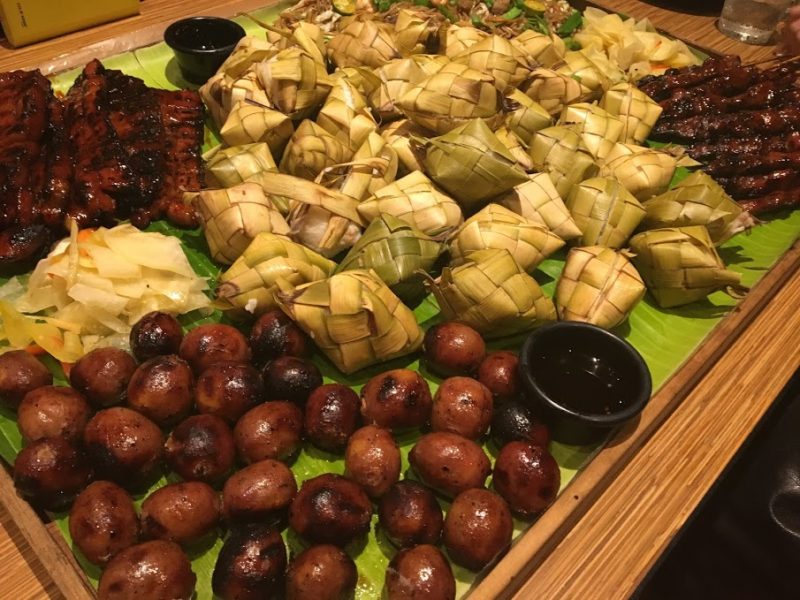 Hellooo from Boy Zugba Kusina Bisaya!
Located at Corrales Ave. – Ramon Chavez St., Boy Zugba Kusina Bisaya opened in February 8, 2015. It serves the best Kagay-anon home-cooked meals but upscaled a bit to create a new dining experience. Boy Zugba serves an array of grilled food items, as well as meals that we normally see in karenderias or eat at home.
We were served a feast. No, let me say that again — we were served A FEAST!
Boy Zugba prepared Bandihadong Karne (liempo, pork BBQ and the bestselling Cheezzy Chorizo), Pancit sa Pulis, lots of puso or hanging rice (didn't I tell you that you shouldn't worry about not having enough kanin during this food tour???) and for dessert, they gave us my super favorite Boy Zugba leche flan. Did I say their leche flan is my super favorite? I love, love, love it!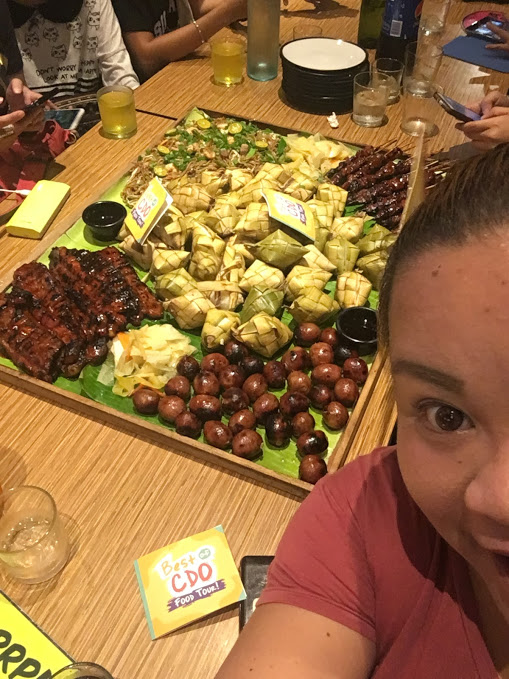 See how huge the tray was and how excited I was as well? LOL 😀
At this point, I was really stuffed and was ready to raise the white flag. But lo and behold, we still had one more stop to go to! Fortunately, it was just a few steps away from Boy Zugba!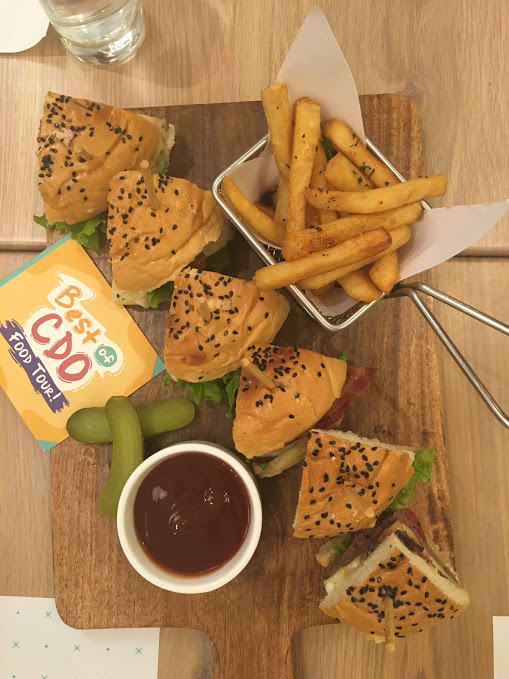 The fourth destination was a fitting one – The Nest. I was already ready to get into The Nest, sit back, relax, enjoy their food (which I already had the cool opportunity to try even before they opened to the public) and basically just end the day with a huge smile on my face.
Located just a few steps away from Boy Zugba, The Nest is where you can find Maison de Bonbon and Giuseppe Pizzeria & Sicilian Roast.
The Nest delivers the finest of both French and Italian Sicilian cuisines. The Nest embodies the best aspects of globalization by bringing the sumptuous food of Europe to the dining tables of the inherently sunny people of Cagayan de Oro, be it the families looking to bond through opulently-served entrees, or the individuals that yearn to unravel from work by being fed food bursting with zest and flavor. It is a sanctuary in the midst of the noisy, fast-paced, and bustling streets of Cagayan de Oro.
From Maison de Bonbon Cafe and Restaurant, we had the Burger Américaine (U.S beef burger patty on a sesame bun with crisped bacon slices, sautéed Shiitake mushrooms, grilled tomatoes, melted gruyere cheese & fresh green lettuce. Served with seasoned salt French fries). Meanwhile, from Giuseppe Pizzeria & Sicilian Roast, we were served with Salsiccia Siciliana (Pizza with tomato, mozzarella, mushrooms and Sicilian sausages), Quattro Formaggi (Pizza with four Italian cheeses) and delicious Calzone (Folded pizza with spinach, ham, sausage, mushrooms, bell pepper, and black olives).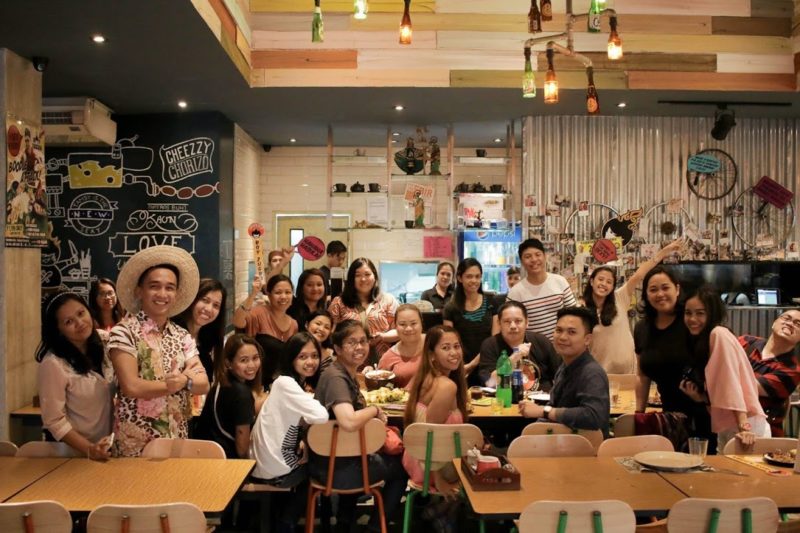 Needless to say, I was a super happy camper after the food tour. The Best of CDO Food Tour was truly fun and quite a gastronomic experience.
Now it's YOUR TURN to spend 4 lovely hours touring Cagayan de Oro aboard a motorela and checking out these restaurants where you can enjoy and understand the Kagay-anon's flair for food, craftsmanship and exemplary customer service.
Join the Best of CDO Food Tour every Saturday!
For Php 999/head, you get to enjoy a gastronomic adventure from the best of CDO like Bigby's Café & Restaurant, Missy Bon Bon, Boy Zugba, Maison de Bonbon Cafe and Restaurant & The Nest.
Here's how you can join:
1. Buy your tickets at Bigby's Centrio, Missy Bon Bon Limketkai Center, The Nest and Boy Zugba Corrales.
2. Don't forget to register here: http://bit.ly/cdofoodtour
3. See you this Saturday.
For inquiries, call or text 0917 632 3007.
For more information, visit the Best of CDO Food Tour Facebook page
It'll be a well-spent afternoon! Don't forget to bring your appetite and your cameras! Enjoy 🙂