I'll let you in on a secret. Whenever I fly out of NAIA 3 Manila airport, I head there extra early. Like 3 hours early. I'm not kidding! Before, I just make sure I'm at the airport with an hour or so to spare. Now, I'm there really early. I have one very good – no, delicious! – reason: gourmet ramen!
Ramen Nagi, hailed as one of the best in Tokyo, Japan (it has fetched top awards in the National Ramen of the Year Competitions in 2011 and 2012), has opened a branch at the Food Hall, located at the 4th Floor of NAIA 3.
Now, it's more convenient for travelers to have a taste of the popular Butao, its signature ramen, and incidentally, the name of the Ramen Nagi franchise in Hong Kong as well.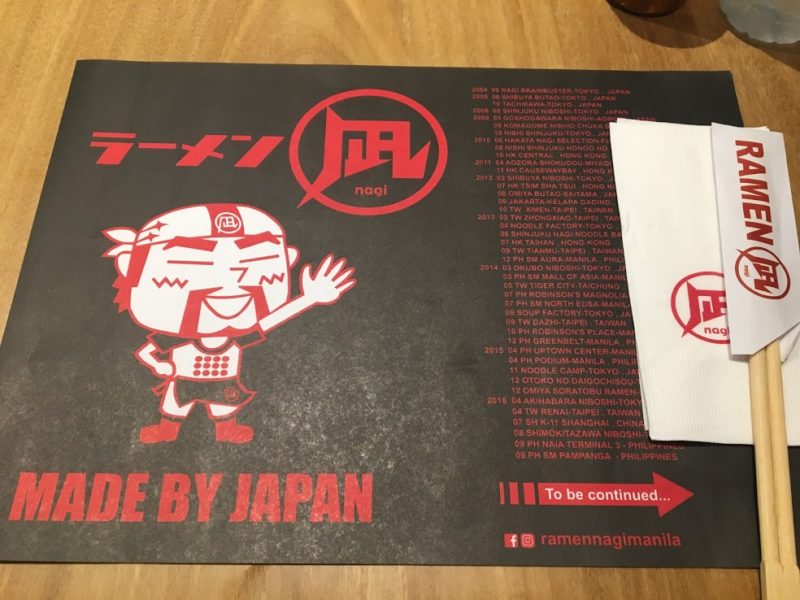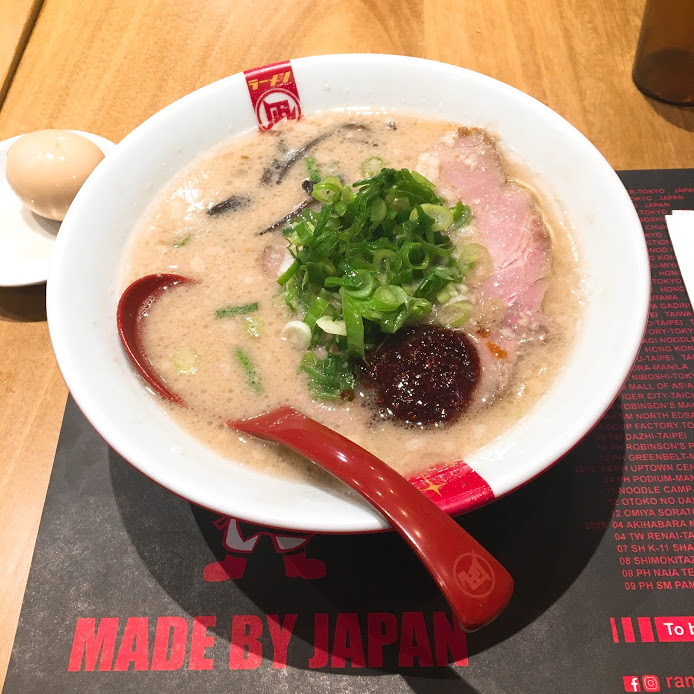 So far, I just settle for the Original King Butao (Php 390) and a Tamago (Php 50). I truly love the rich tonkotsu broth! I usually just request for the Chef recommended version and just add spices and whatnot when the bowl reaches me.
The Ramen Nagi NAIA 3 branch has a "strictly no takeaway" policy. The bowls are large and I do see other diners sharing one. This isn't applicable to me, though. I usually go there hungry before a flight so I don't have any problem finishing off a bowl!
Also, you need to share your table especially when there are lots of customers. The first time I was there, a lovely couple was led to my table when I was in the middle of my meal.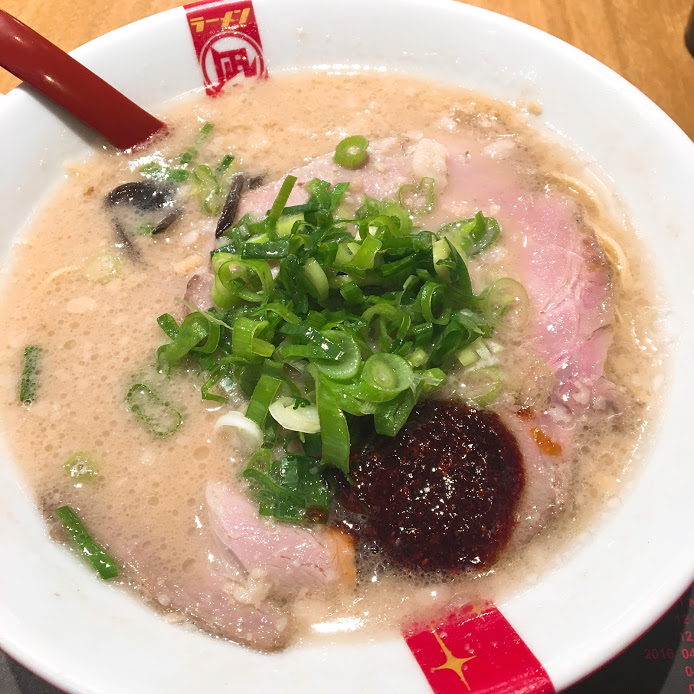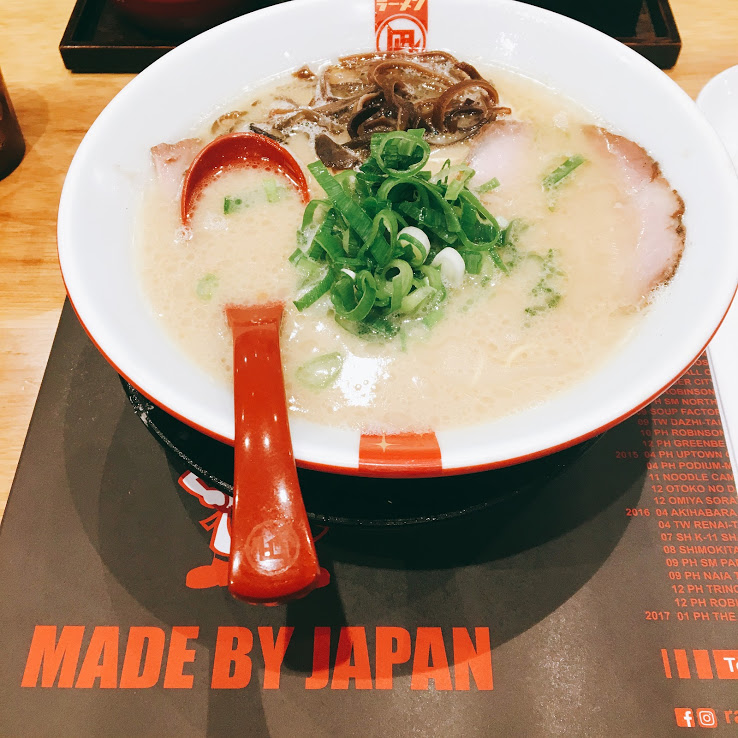 If you want to try other ramen, Ramen Nagi has 4 standard ones – Butao King, Black King (squid ink), Red King (spicy), Green King (basil and cheese).
So there you go. The next time you fly out from NAIA 3, grab a bowl.
The Food Hall is on the left side of the airport.