No New York City visit is ever complete without seeing it from the top! And one of the popular places to do that is to go to the Top of the Rock – top of the Rockefeller, that is. To be able to explore unobstructed views of New York's midtown and downtown Manhattan plus the vast Central Park is an experience one can never forget. I should know – I just visited Top of the Rock and it was AWESOME to say the least!
At the risk of sounding too mushy, may I just say that this view really made me very happy and thankful to be alive!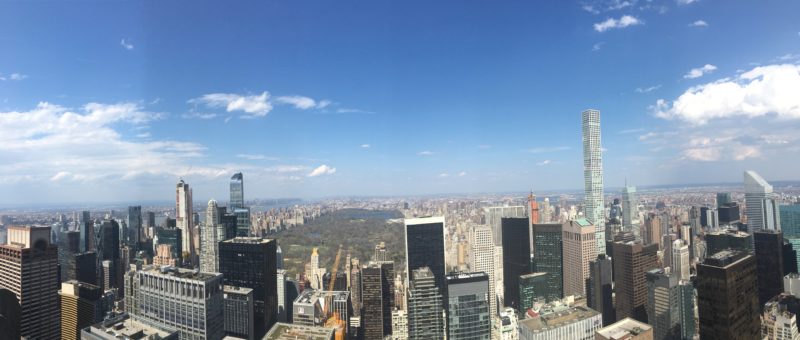 CityPASS
Armed with our CityPASS booklets, my aunt and I went to the Top of the Rock – one of NYC's top tourist attractions. Which reminds me – to buy your CityPASS booklet is the tip I want to share on how to save on your New York tour expenses! CityPASS is a booklet that offers significant savings of up to 50 percent! With CityPASS New York, you can visit many tourist attractions at your own pace and in some cases, you can even skip ticket lines and just go directly to the entrance. This is what happened when I visited the 9/11 National Memorial and Museum.
I highly recommend that you buy a CityPASS because it helps eliminate the need to rush frantically from attraction to attraction. Aside from New York, CityPASS also offers mega discounted ticket booklets in Atlanta, Boston, Chicago, Dallas, Houston, New York City, Philadelphia, San Francisco, Seattle, Southern California, Tampa Bay and Toronto. Just visit CityPASS for more information. You can buy your booklets online.
Anyways, my aunt and I went to the entrance of the Top of the Rock Observation Deck and had our vouchers exchanged for timed-entry tickets. Since it was still a good 30 minutes before our supposed entry, we killed time at a nearby cafe.
Top of the Rock Vlog
Please WATCH my vlog below and see all the fun that we had at this famed NYC tourist spot! (please don't forget to subscribe, give the video a thumbs up and leave a comment – would love to hear from you!)
Wasn't that so cool? 🙂 We went to the 67th Floor first then gradually made our way up to the 70th floor where there was an open-air deck that offered a stunning 360-degree view! Breathtaking!
Here are some of the photos I took: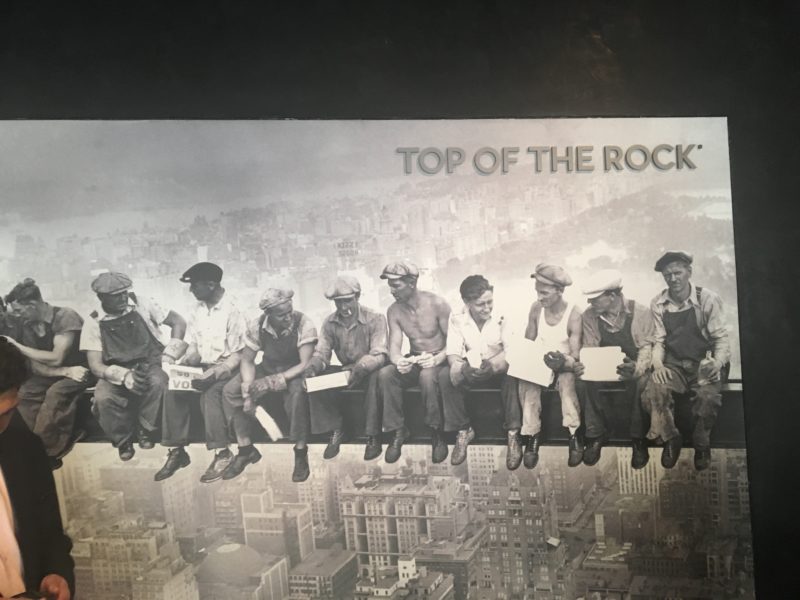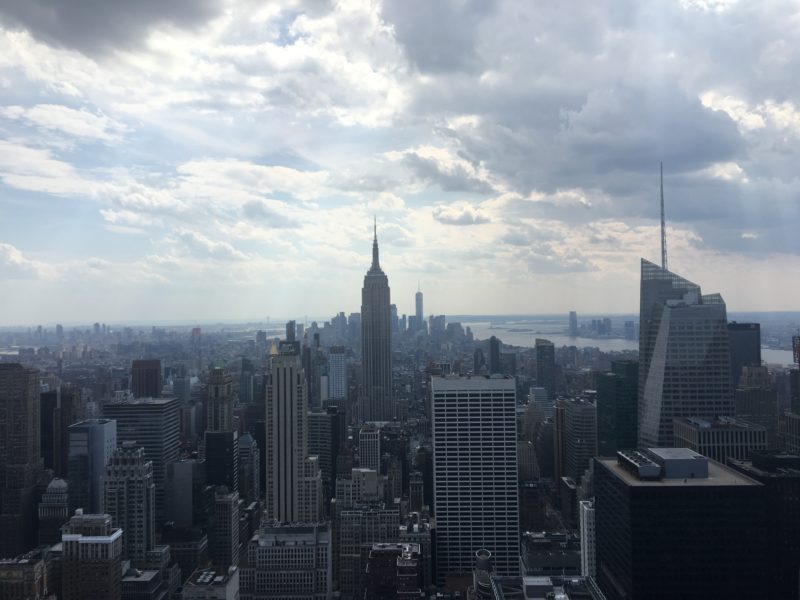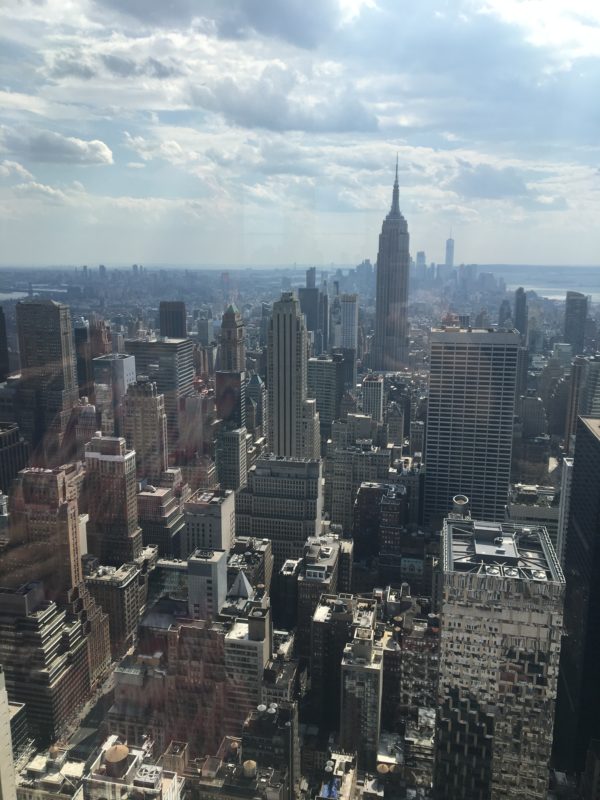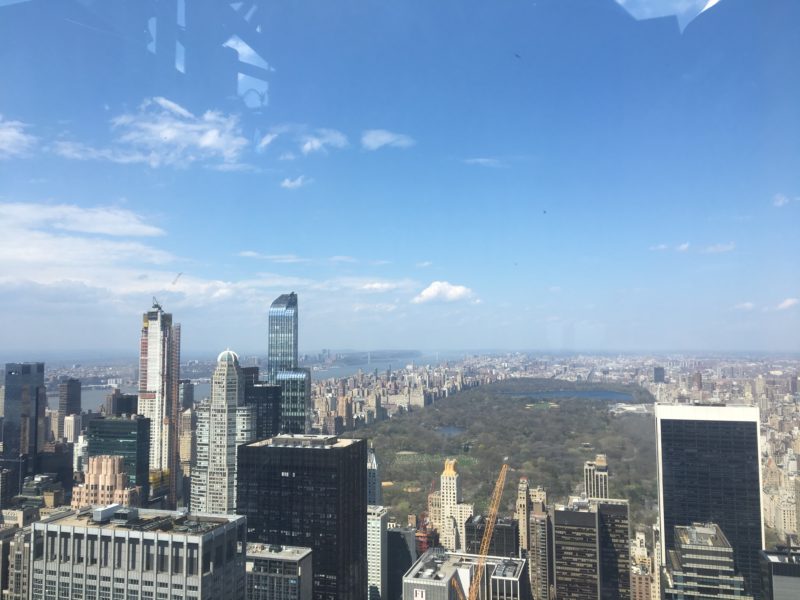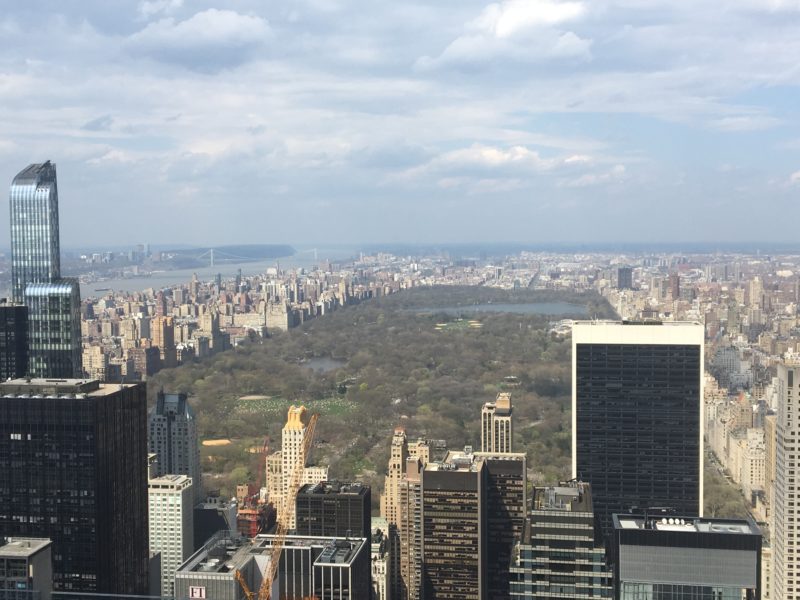 TOP OF THE ROCK OBSERVATION DECK
50th St. between 5th and 6th Avenues
New York, NY 10111
Open daily, 8 AM to MIDNIGHT but take note that the last elevator ascends at 11:15 PM. Hours may vary on holidays. FREE WiFi all throughout the building.