A lot of people got stir crazy yesterday because of an announcement na kesyo Iligan City is on lockdown. Apparently that announcement was prematurely released and it was retracted right away. Now, in an effort to help clear things, let me share with you all the announcement from the City Government of Iligan. This is culled verbatim from the Iligan Facebook page.
Regarding on the FB Post circulating about "lockdown". Be informed that only CONTAINMENT ACTION is being implemented thru STRONG CHECKPOINTS and SEVERAL MOBILE CHECKPOINTS at the Heart of the City including Police Visibility to negate the occurrence of same incident at Marawi City.

Anybody can get in and out of the City provided that they have not violated any law or caught carrying contraband, firearms, explosives, etc as everybody will have to to pass through strict and thorough security inspection.

AGAIN, we are asking for everybody's COOPERATION, Please bear with us.. Likewise, we also ask for everybody's SUPPORT by reporting immediately suspicious activity and/or persons to the nearest police station or dial our Hotline Numbers:

Globe: 0917-712–7411
Smart: 0998-955-3538
Landline: (063) 221-6699 / 167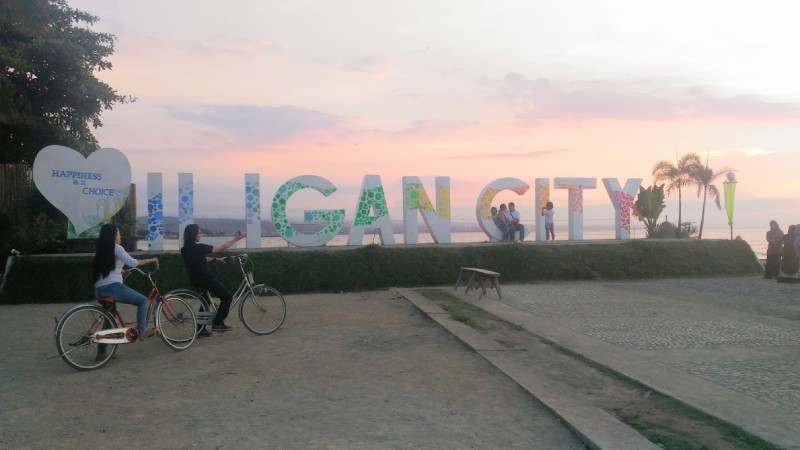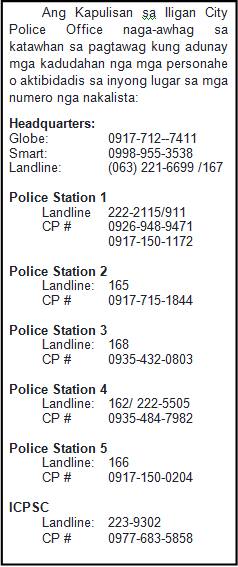 Meanwhile, the Iligan Police also said that permits to carry firearms outside residences are now suspended.