When I talk to people about travel ambitions or experiences in Europe, I always feel that Portugal gets left out. There are countless incredible destinations in Europe, to be sure, and even geographically speaking Portugal can seem like a sort of an add-on. It's hanging onto Spain, which tends to be very high on people's travel lists, and can wind up being an afterthought. The truth is that Portugal is a stunning place to visit in its own right, and the capital city of Lisbon in particular has a lot to offer.
Here are some tips for things to fit in if you happen to make it there one day.
Visit Torre de Belém
Portugal is home to some incredible, ancient architecture, and Torre de Belém may be the best example of both. It's a tower that more or less functioned as a small fortress guarding the city's harbor hundreds of years ago, and in fact the construction dates back to the 16th century. It's a beautiful landmark, and such a worthwhile stop on a visit that it was the first item listed on Timeout's list of the best things to do in Lisbon.
Relax At Cascais Beach
This technically isn't in Lisbon, but it's a frequent stop as an addition to a vacation to the capital. Cascais is an old fishing village that has transformed into a small resort town over the years, and makes for one of the better beach retreats in Western Europe. It's a particularly nice place to go if you're more of a fan of quieter beaches than loud, buzzing tourist destinations.
Try Your Hand At Casino Lisboa
Europe has largely drifted away from brick-and-mortar casinos, first because of the advent of online gaming and then because of mobile casinos, which are effectively versions of their online counterparts optimized for smartphone gaming. There's no need for brick-and-mortar venues anymore. But some great ones still exist throughout Europe, and Casino Lisboa is one of them. It was built in 2006 and so still retains a state of the art feel, and you can enjoy slots, table games, stage performances, and an array of bars and restaurants on site.
Tour Belém
We've already mentioned the Belém Tower (or Torre de Belém), but the whole surrounding area is well worth your time. Belém is a neighborhood within Lisbon, and happens to have been the point of departure for some of the most legendary explorers in human history. Nowadays it's home to a famous monastery, the president's palace, the aforementioned tower, and numerous other monuments and attractions. You can tour the neighborhood in a single afternoon, and you should if you get the chance.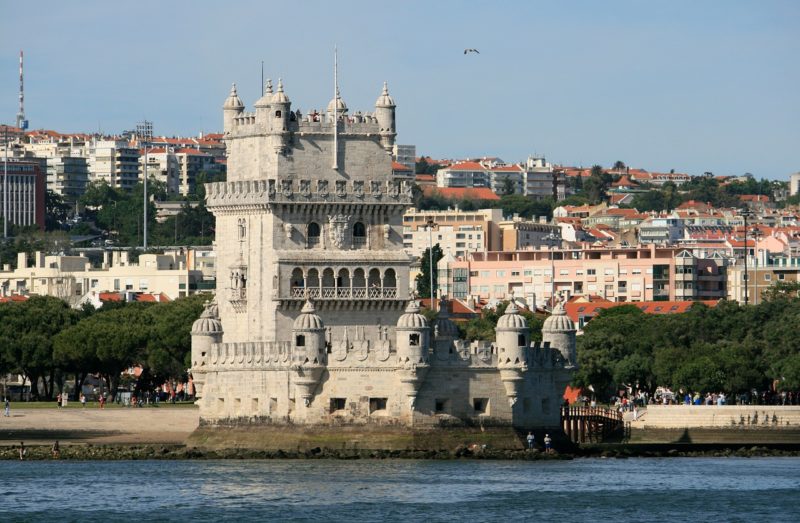 Eat At Porto Final
Portugal doesn't traditionally stand up to its closest neighbor, Spain, when it comes to cuisine. But as it happens, Lisbon's food scene is on the rise, and that means it would be a shame not to find a great restaurant or two to check out. Porto Final is about as good as it gets in this arena, featuring dockside seating and fresh seafood with views of the water and distinctly Portuguese flavors. It's a memorable place to dine.