Are Filipinos creative or what?! These photos taken during the recent graduation ceremony at Binuangan Central Elementary School in Binuangan, Misamis Oriental, Mindanao, Philippines truly show just how creative, practical and, quite frankly, tolerant we can be.
Creative because, as you can see, they used umbrellas and covered seats instead of letting the graduates suffer under the searing heat of the sun. Apparently, this happened because the school didn't have a covered court (where graduation ceremonies in many public schools are usually held).
Practical because they made do with cost-effective, available or easy-to-source materials. The potted plants along the "path" where the graduates, guests and school officials were supposed to walk on also added a nice little touch.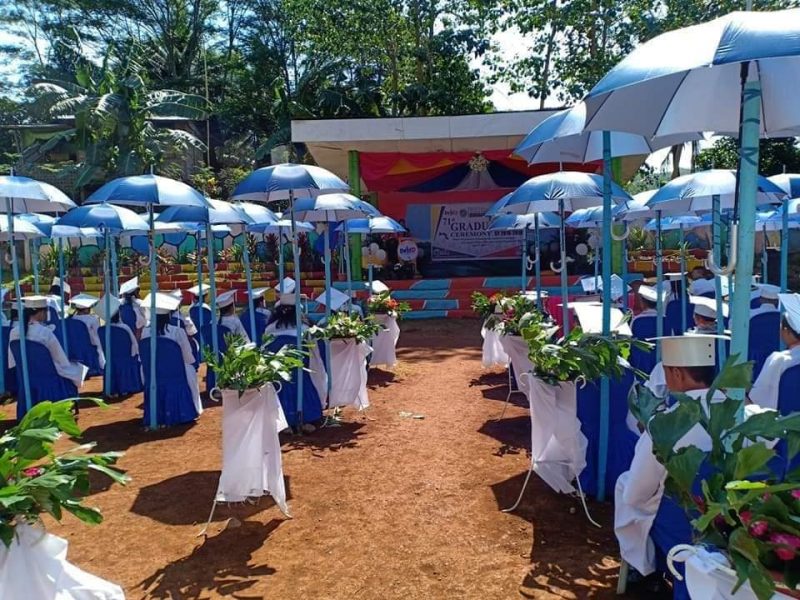 Congratulations to all the graduates and good job to all the parents and the school officials and everyone else that made this ceremony extra special.