Put award-winning Hollywood celebrity Robert de Niro, Japanese celebrity chef Nobu Matsuhisa and Hollywood producer Meir Teper together and you know the result is pure magic.
So when I was told that I will be flown to Manila for Blogafest 2019 and will be billeted at City of Dreams – Nobu Hotel, the 321-room Japanese-inspired hotel owned by the 3 bigwigs, I was certain that my stay will also be pure magic.
Nobu Hotel, located at Aseana Blvd cor. Macapagal Ave, Parañaque, Metro Manila, is a gorgeous hotel that has an in-house casino. Its location is ideal for travelers since it's near Manila Domestic Airport (Terminal 4) and Ninoy Aquino International Airport. Actually, you can see some of its structures as your airplane lands on the runway and, if your Nobu Hotel room has a city view, see the airplanes as they take off.
Before I share more tidbits about City of Dreams Nobu Hotel, let me take you on a tour of my dreamy, super comfortable room: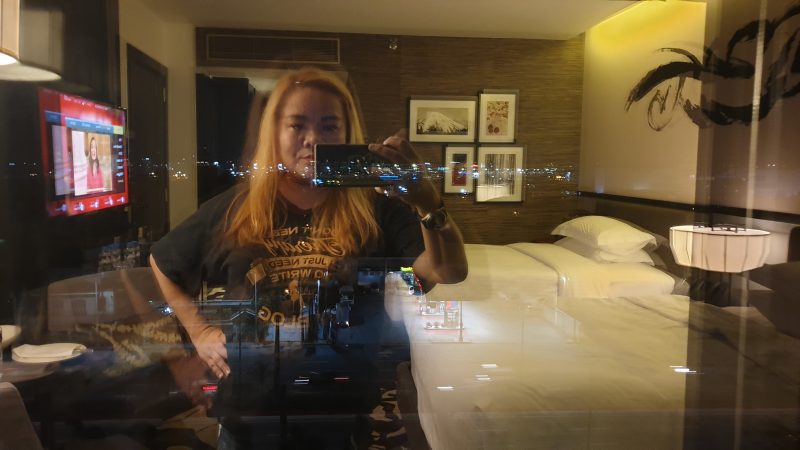 Spacious room!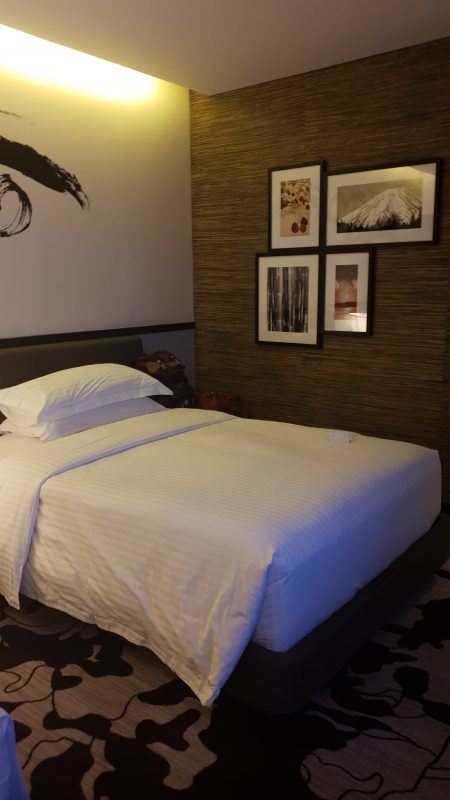 Yes, that's carpet flooring. You can adjust the room airconditioning and they offer 24/7 room service. If I'm not mistaken, they also offered turndown service during my first night. And, oh, for big water drinkers like myself, good news! I asked for additional bottles of water and they delivered more than what I requested. Now, that's awesome service!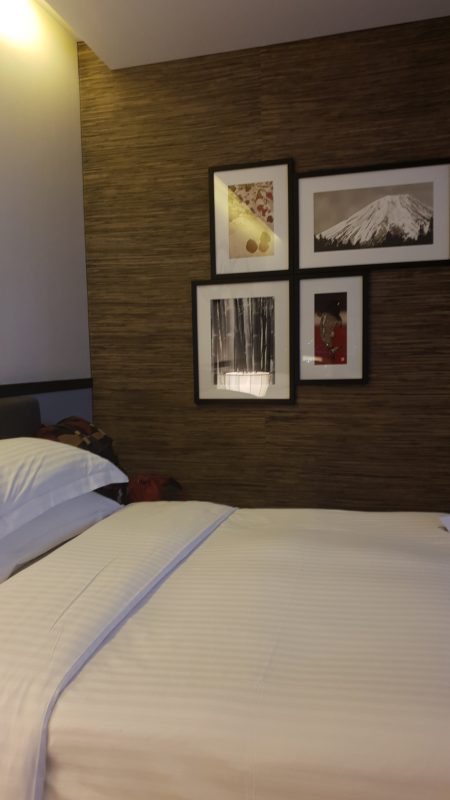 The TV flashed a personalized welcome note for me.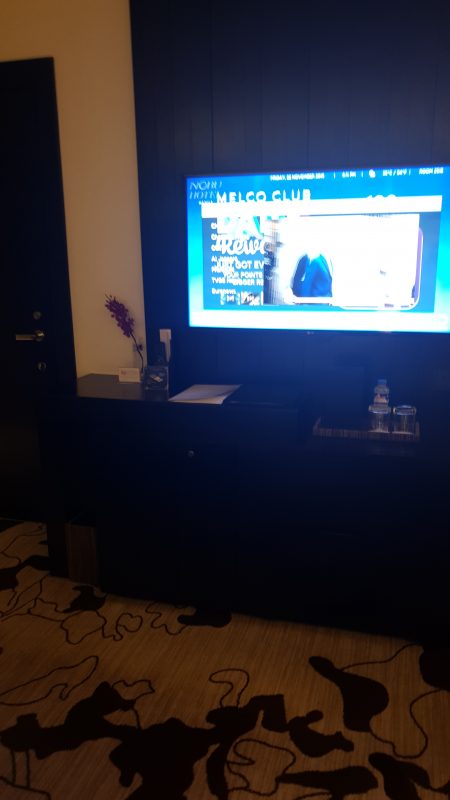 Plus fresh fruits:
Aside from the flat-screen cable TV, the room also featured an electric kettle, coffee and tea choices, a mini bar and an iPod dock.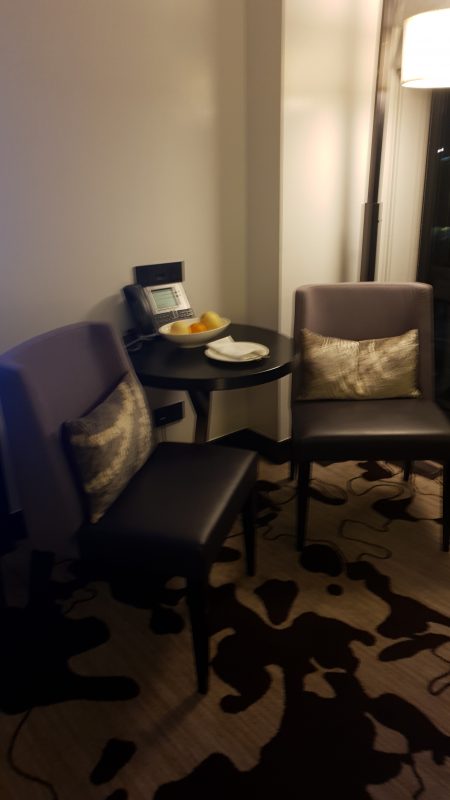 I liked that they had bathrobes, durable room slippers (none of those flimsy ones!), a flat iron and board, in-room safe and lots of clothes hangers. The closet is also spacious.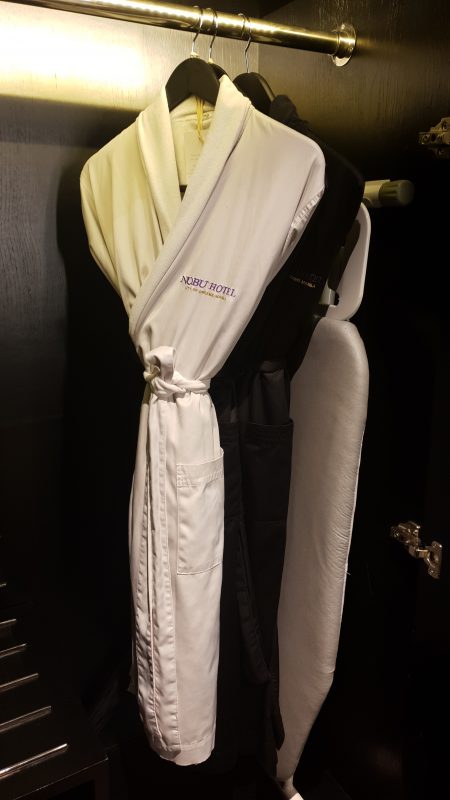 The washroom and shower areas were spotlessly clean and I loved their toiletries! They offered organic shampoos, conditioners, body balms (loved using this before heading off to bed!) and soaps. I also liked that they had toothbrushes, mineral water, lots of plush towels, a hair dryer and a mirror with nice lights. Trust me, that comes very handy when you need to do your own makeup!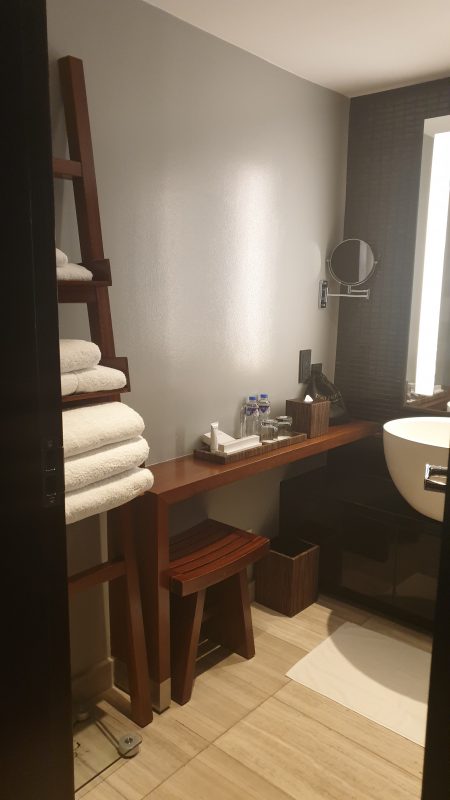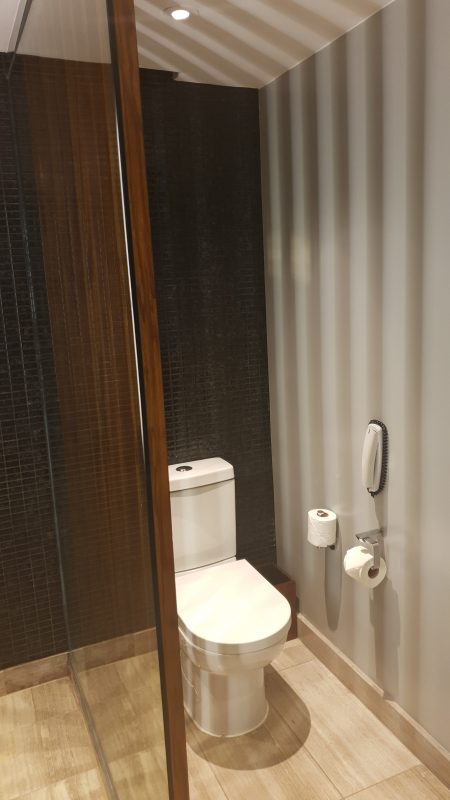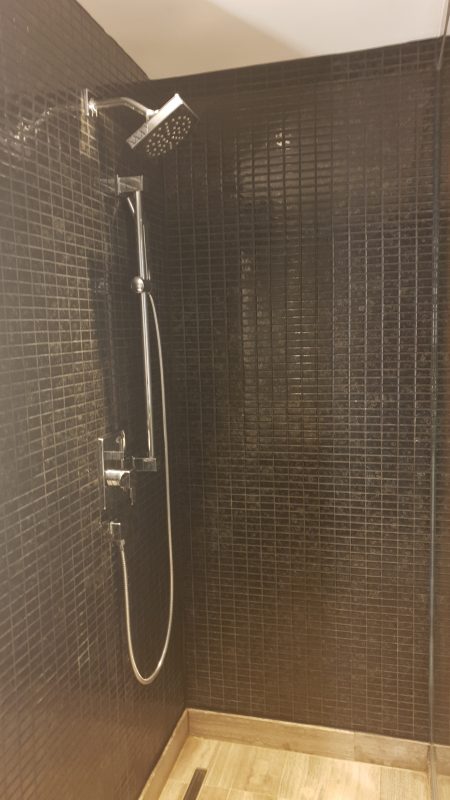 See? I told you the well-lit mirror will come in handy 😉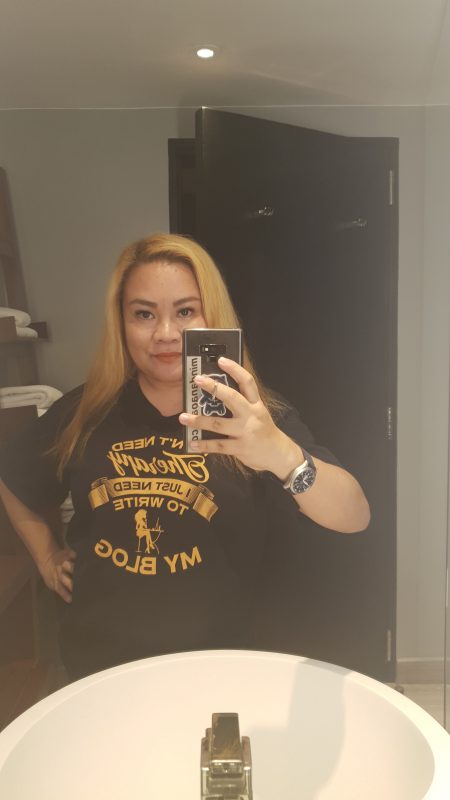 Needless to say, I had the best sleep during my 3-day stay.
Nobu Hotel also offers free parking, free and fast WiFi Internet, a gym, a spa, laundry services, luggage storage and transportation arrangements. The casino areas are also a must-visit if you want to try your luck! Membership to their Melco Club is free. Just ask where the membership counter is. Bring an ID. Naturally, no minors are allowed at the casino.
If you're bringing the kids with you, they're in for a treat at Dreamplay by Dreamworks, a state-of-the-art center for kids' activities and at the VR Zone right across Dreamplay. Dreamplay is right within City of Dreams. There are also restaurants to choose from plus a "food truck" style of dining area near the VR Zone.
There are stores where you can buy great gifts, too! During my stay, I spotted stores full of Coach, Nine West and Michael Kors bags and a Tory Burch pop-up shop.
The in-house Nobu Restaurant also serves a fine selection of Japanese cuisine, beers and spirits. It's also where you can have your breakfast in the morning.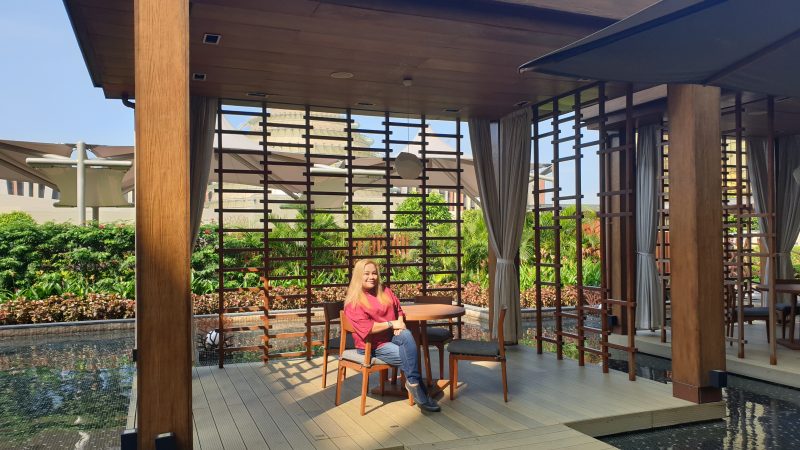 Thanks so much to the Blogafest 2019 organizers for having me! Special thanks to Ace of Blogapalooza! Blogafest is the largest and most inclusive event for bloggers and social media content creators in the Philippines.
Be a part of the growing Blogafam!
1. Like the Blogapalooza Facebook page
2. Be a member of the Blogapalooza Influencer Community in Facebook
3. Sign up with a complete profile at Buzzin influencer platform