I don't know about you but mental health has become one of my major priorities these days. Ever since the onslaught of this pandemic, I have changed my lifestyle a lot. I have also undergone some kind of shift in perspective. Paradigm shift, if you will. I also try not to stress out too much especially over little, nonsensical things. If I think I can just chill, just let things take their course and don't get angry, then I will. Also, if there are things that I can do that can make me feel at ease, then I'll choose that, too. Life, to me, has become unpredictable because of this pandemic. And, yes, life's too short to fuss over things you don't really need to!
One of the ways that has helped me mentally and emotionally is to take small breaks and either eat or drink whatever I want (never mind the calories!) or do whatever I want. In recent months, I discovered web browser-based games that can help me de-stress.
One of the classic games I discovered was Solitaire! This version, though, is way better than the Solitaire we've all grown to love. This is a super no-fuss, no hassle version. You don't need to download any apps.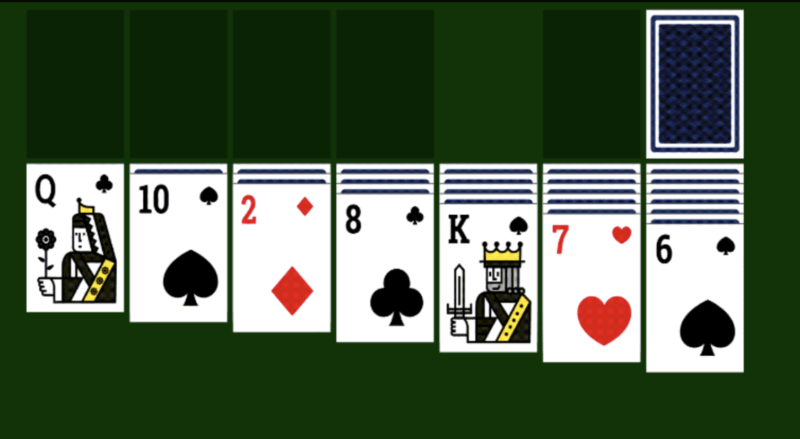 This Solitaire version automatically deals your cards to the tableau. If you do not like a particular deal or are stuck on a game you can click the new button near the top center of the screen to deal another hand.
What's also pretty neat is that this game is timed so there's a bit of a challenge. However, do note that the timer does not start until after you move your first card.
Your gameplay stats also include your win-loss ratio and are stored in your web browser. That means that this game will even work offline and is progressive.
Don't worry about privacy as the website doesn't track your play in any way whatsoever. So it's safe to play!
Now if you want to switch things up a bit, there are numerous other games you can play. Often times, I play Solitaire and then move to Candy Fiesta (which is akin to Candy Crush) or any of the FREE word games as well. I love the Crossword puzzles, of course!
Give these games a try and let me know what you love so far!