Sorsogon Governor Chiz Escudero, who is seeking a Senate return, has endorsed Atty. Lordan Suan for First District Cagayan de Oro Congressman. Escudero said that he believes Suan is motivated, passionate and has great plans for CDO's 1st District.
Escudero and Suan met in Cagayan de Oro, during the former's recent trip to the city. Escudero remains one of the leading candidates according to the Laylo senatorial survey made available less than two weeks before the national elections on May 9, 2022.
Escudero, who served two full terms in the Senate from 2007-2019, was preferred by 39 percent of 3,000 likely voters who were polled during Laylo's national survey conducted from April 14 to 20, ranking him in 4th to 6th among the pre-listed senatorial candidates.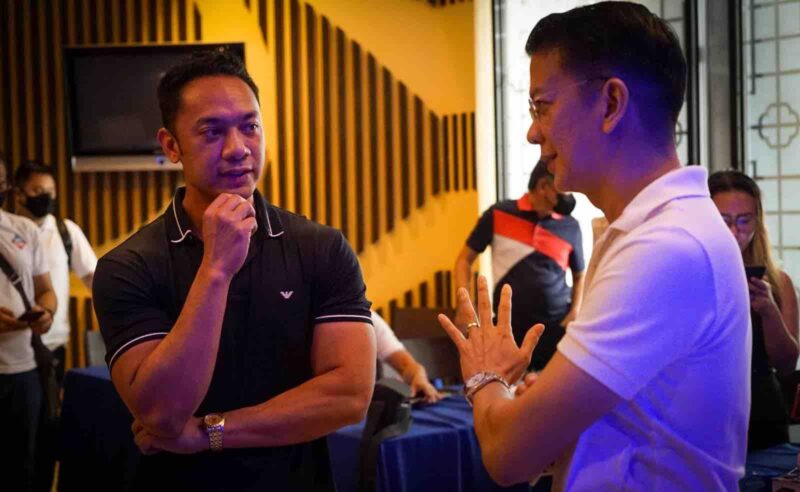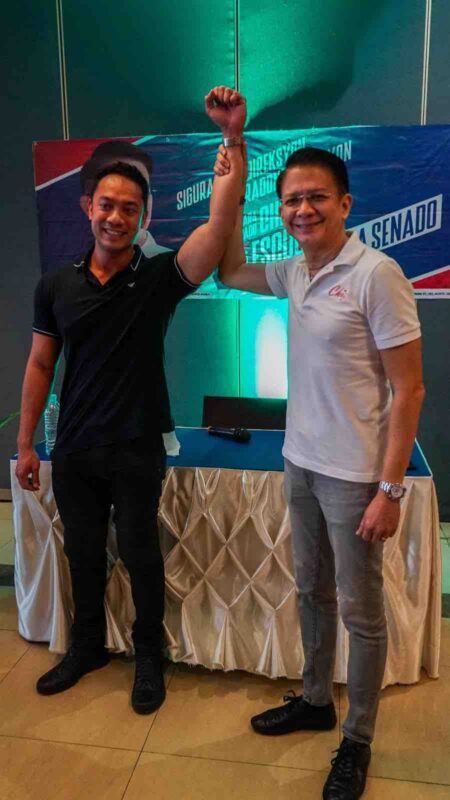 The veteran legislator, the only incumbent governor running for senator, has consistently topped the pollster's surveys in the past. In the latest Pahayag senatorial survey of Publicus Asia, which was released April 25, Escudero was No. 1 with 46.8 percent of the 1,500 respondents saying they would vote for the veteran legislator if polls were held during the survey period.
If elected to the Senate anew, Escudero said he would focus on giving more autonomy to local government units, ensure the judicious and prudent utilization of the annual budget, and help transition the pandemic-weary economy to recovery, among others.
President Duterte has endorsed Escudero's senatorial bid, saying the governor will play a big role in crafting key pieces of legislation and reforms at a time when the country is besieged with challenges brought about by the COVID-19 pandemic. Duterte's daughter, Davao City Mayor and vice-presidential candidate Sara Duterte-Carpio is personally backing Escudero's Senate comeback bid.
The tandems of Senator Ping Lacson and Senate President Tito Sotto; Vice President Leni Robredo and Senator Kiko Pangilinan; and Senator Manny Pacquiao and Rep. Lito Atienza have adopted Escudero in their senatorial slates.
The League of Provinces of the Philippines (LPP) has also included Escudero in the list of six senatorial bets it is endorsing for the May 9 voting, while mayors from CALABARZON (Cavite, Laguna, Batangas, Rizal and Quezon) and Eastern Samar, who belong to the League of Municipalities of the Philippines (LMP), are likewise supporting his Senate return.
The former senator is also endorsed by several party-list groups, including Ang Probinsyano, Ang Kabuhayan, Agimat, An Waray, ARISE, BHW, Kusog Bikolano, KAPUSO-PM, Makabayan and Uswag Ilonggo, as well as the youth-oriented group Nationalist Social-Democratic Society.
The 200,000-strong Federation of Free Farmers (FFF), one of the biggest non-government organizations in the country, has committed to campaign for Escudero.
Escudero is also one of the top favorites among students to win the senatorial race, according to separate campus mock polls conducted by at least 36 colleges and universities across the country.
Suan, on the other hand, has also consistently topped local surveys. A local preference survey conducted from April 1 to 10, 2022 showed that Suan enjoyed 56% over his opponent's 41%. Another survey showed Suan enjoyed 50.5% over his opponent's 41.5%. Suan, an incumbent CDO councilor on his second term, also has the highest number of online followers in the entire Cagayan de Oro Council.