All right, Mindanaoan has shown you the "formal" photos taken during a recent Ozamiz City, Mindanao wedding, yes? Now it's time to show you the fresh, fun, funky side! After all, my professional wedding photographer brother Bon is proud of producing "fresh, fun, funky photography!" (I coined this, by the way! :D) I – Mindanaoan – was one of Bon's 2nd photographers during that beautiful wedding in Mindanao.
First stop of our fresh, fun, funky wedding photography escapade in Ozamiz City was the groom and groomsmen's preparations. While waiting for Quennie, the bride, and her entourage to get all dolled up, Garry, the groom, along with his groomsmen, was photographed right in the middle of the very busy street near Royal Garden Hotel, where the pre-nuptial preparations were made.
Check out the boys in a "Godfather"-like pic:
Next up was the plaza near the Cotta Shrine (a tourist spot in Ozamiz City) and the pier. As expected, we drew quite a crowd here. Most of the onlookers kept asking me if the couple we were taking photos of were celebrities or something 🙂 Well, in a way they were celebrities. Celebrities in love and celebrities on their very special day!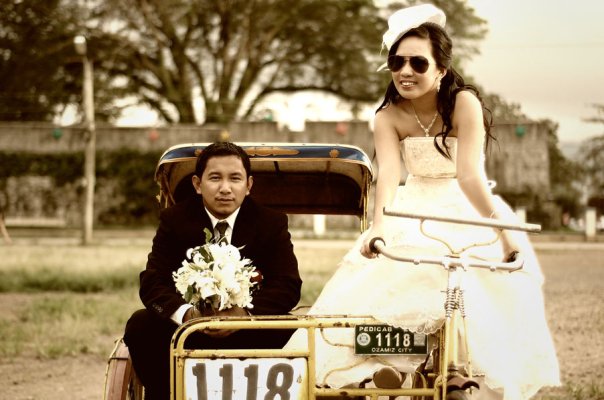 We also went to the Ozamiz City Hall. Yup, betcha didn't know that the garden in front of the city hall can be a nice venue for a post-nuptial photo shoot, yes? 🙂 That's my brother Bon in front of the couple. We asked Quennie and Garry to run across that path lined with santan bushes. We also asked them to strike their fresh, fun, funky poses at the parking lot! Check out Quennie striking a fashion model pose! (these two photos are raw/unedited by the way…and yup, I took them 🙂 )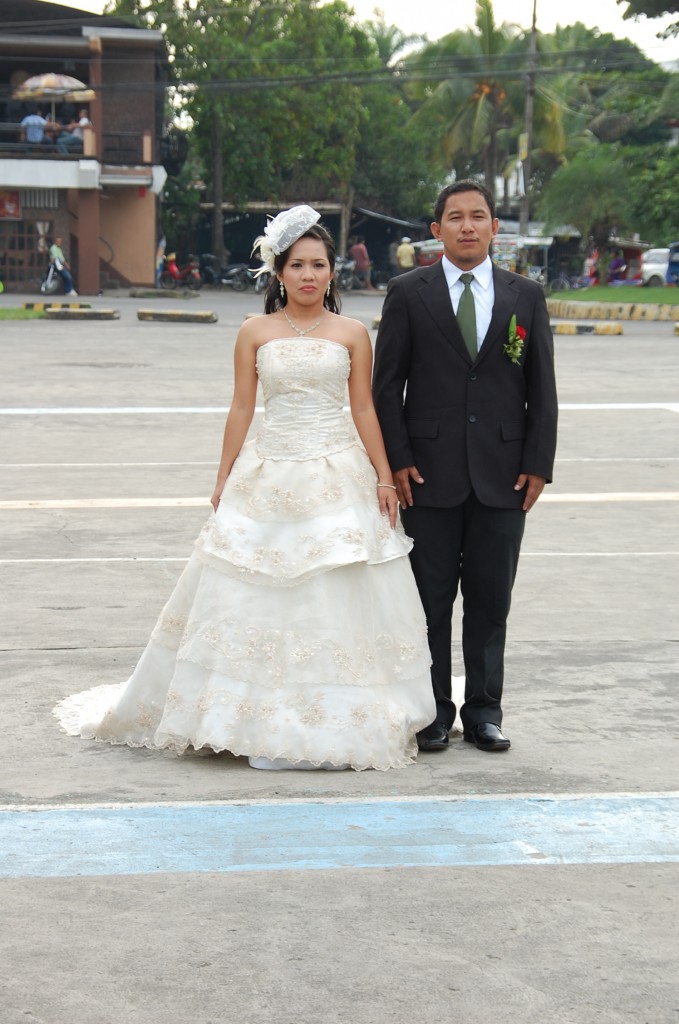 And last but definitely not the least, we also had fresh, fun, funky photos taken of the couple at a vast rice field in Clarin (a few miles away from the city proper and just a few meters away from the Ozamiz beach resort where we were billeted). Beautiful, yes? (this photo is raw/unedited…and yup I took it!)
This one below was photographed by Bon: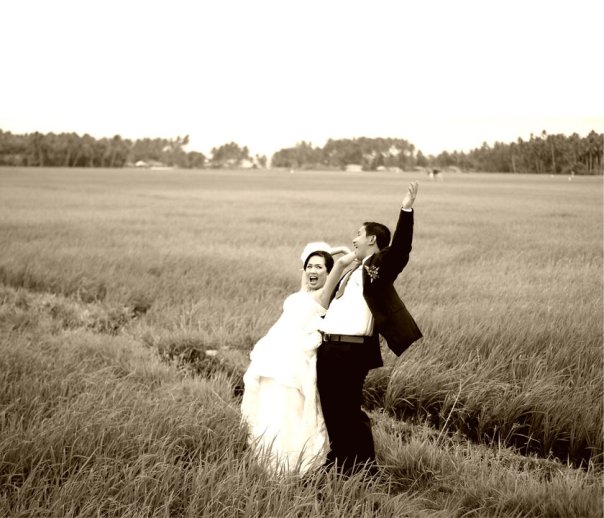 Here are both the video and photo teams, both hard at work 🙂
Thanks again to the lovely couple – Garry and Quennie – for making us a part of your special day! (photo below taken by me – raw/unedited)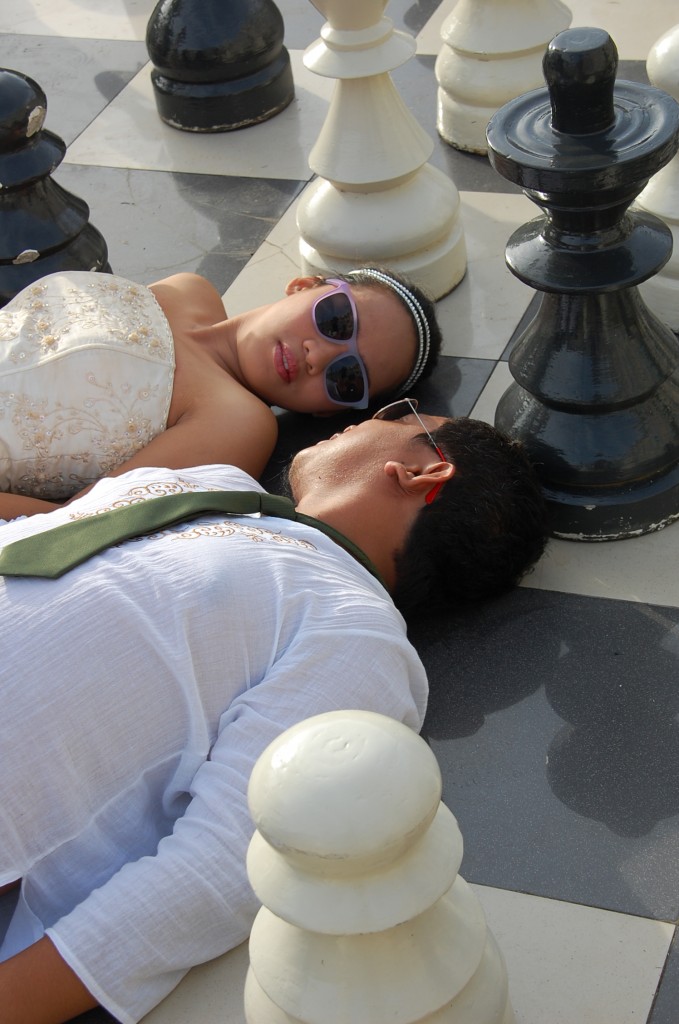 Meanwhile, if you or someone you know want to have your own fresh, fun, funky photography experience, then please don't hesitate to CONTACT ME (CLICK, CLICK!). Our wedding photo coverage rates are reasonable and highly negotiable. You can also call or text me at (+63) 919 238 6575 or (+63) 922 934 7198. If you need a wedding photographer in Cagayan de Oro, Davao, Ozamiz, Camiguin or just about anywhere in the world, really, then please don't hesitate to contact me 🙂
Hope to be a part of YOUR wedding day soon!
Cheers y'all 🙂