It's exactly 5:31 AM. September 21, 2010. I'm bound for Manila today. I'm supposed to be at the airport in a few hours' time but I can't resist this chance to go online and blog in order to share one piece of good, exciting news – Mindanaoan is attending the 17th National Public Relations Congress! WOOT! 🙂
Yes, my earlier post got me a free delegate pass to the country's most prestigious PR event of the year! As a practising publicist, social media consultant, blogger and media practitioner, this opportunity to listen to and learn from top PR and media executives is absolutely a blessing! I am looking forward to all the talks – especially those by Weber Shandwick Asia Pacific Chairman Tim Sutton and Ogilvy Southeast Asia Director Andrew Thomas.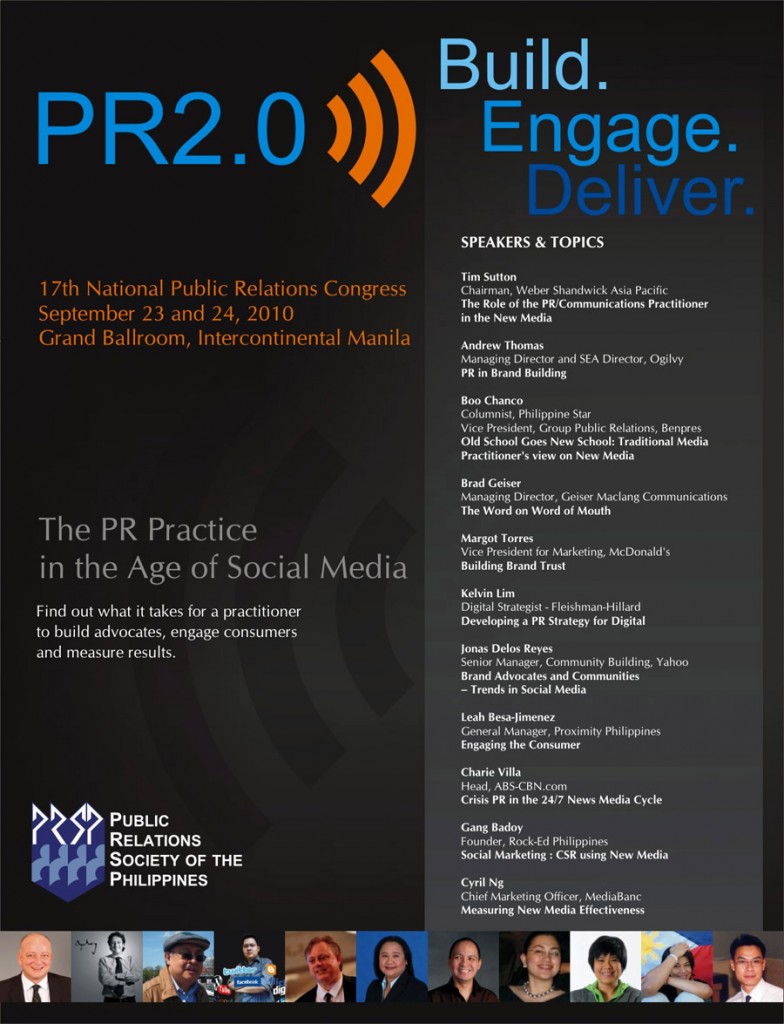 I would like to thank Search Profile Index for this wonderful opportunity!
In the meantime, if you or someone you know needs a Filipino publicist, please feel free to contact me.