I've written about this year's Keso de Gallo in an earlier post. This time, though, I'm campaigning for a specific town — the Municipality of Balingasag in Misamis Oriental, Mindanao 🙂
But before anything else, a little info about the Municipality of Balingasag. The said municipality takes pride in its 195.07 hectare Balingasag Mariculture Park which is a sprawling area for its aquaculture, mangrove area, sea ranching, fish sanctuary and navigational lane. Balingasag, which has a total of 30 barangays, is on its way to becoming the "Bangus Capital" of Northern Mindanao and probably the whole of Mindanao with the rapid increase in bangus harvest.
It is home to a number of significant and historical edifices like the Vega Ancestral house located in the poblacion, a well preserved Philippine colonial house visited by our national leaders and Guru-Vergara House established in 1878.
And these days, Balingasag is known for their delicious Fish Malunggay Balls with Kraft Eden Cheese!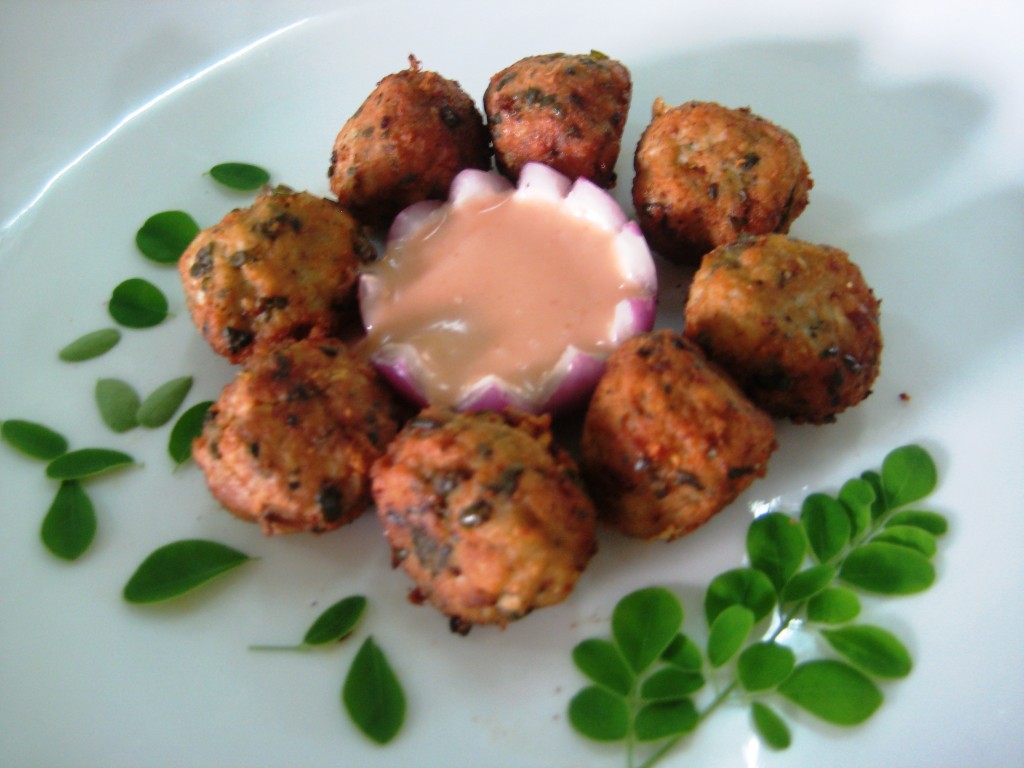 Want to know how to cook Fish Malunggay Balls with Kraft Eden Cheese and even help the Municipality of Balingasag, Misamis Oriental get P2 Million worth of support fund?
And oh, here's more good news — you have a chance to win an awesome ONE HUNDRED THOUSAND PESOS, too!
Recipe for the Fish Malunggay Balls with Kraft Eden Cheese (made by the Municipality of Balingasag)
INGREDIENTS
¼ deboned fish
Malunggay leaves
1 bulb – grated onion
3 bulbs – grated garlic
Dash powder pepper
Kraft Eden Cheese
2 pcs. – eggs
Cornstarch
Salt to taste
Cooking oil
PROCEDURE
1. Wash and pound the malunggay leaves together with the deboned fish.
2. Mix pounded malunggay and deboned fish with grated onion and garlic.
3. Pour powder pepper and salt to taste and the grated Eden cheese.
4. Add the beaten eggs and mix well. Add a little corn starch and set aside.
5. Heat oil and start frying the fish malunggay balls.
6. For burger patty, just flatten the mixture then fry until golden brown.
So want to know how you can help this town win P2 Million worth of funds and win P100,000 for yourself?
Here's a little briefer:
The Keso de Gallo this year has started last September 4 and will end until the first Sunday of January 2011. Through this "100 Days of Christmas" project, 100 pre-selected towns and cities will concoct 100 unique dishes all using Kraft Eden Cheese.
From these 100 towns and cities, 9 will be selected, where the "Keso de Gallo" will be held. Through the Keso de Gallo, the winning dish of the town will be served to the locals after the Simbang Gabi.
From the 9 cities, one will be picked as the winner. The winning town will be awarded seed money for their training materials/ livelihood projects.
Here's how you can participate and have the chance to win!
1. Buy one Eden 35g, 180g or 450g pack at any supermarkets, public market stalls, groceries, convenience stores or sari sari stores nationwide.
2. Write the following information on a piece of paper attached to one (1) empty Eden pack size:
1. a. Name of Favorite Featured Town
2. b. Name of Eden Dish for that Town
3. c. Name
4. d. Age
5. e. Complete Address
6. f. Contact Numbers
7. g. Signature
Submit entries at Drop Boxes within participating Towns or mail entries to
Prime Cast Event Concepts Plus, Inc.
Lower Ground Level, Grayline Ventures Building,
14 Arayat St. Boni, Mandaluyong City
OR:
ABS CBN Foundation Inc.
ELJ Communications Building
Mother Ignacia St. Quezon City
4. Deadline for Submission of Entries is on December 2, 2010.
5. Send as many entries as you want. The promo period is from September 4-December 2, 2010. The promo shall be announced on TV through participating ABS CBN Shows.
Prizes
* Out of the 100 Featured Towns, the Nine Towns with the most number of votes/entries generated will each be featured in the 2011 Special Eden Packaging.
* Each of the creators of the Dishes representing the Top Nine Towns will receive Ten Thousand Pesos.
* The Town with the most number of votes will receive Two Million Pesos worth of prizes.
* One Home partner will be drawn from the entries who voted for the Winning Town. The Home partner winner will receive the amount of One Hundred Thousand Pesos.
So whatchu waitin' for? Let's do this! 🙂
p.s. please feel free to SHARE this page/info to all of your friends!