This is a follow-up to my earlier post about Wordcamp Philippines 2010, WordPress founder and lead developer Matt Mullenweg and his video greetings for moi! 😀 Ch-ch-check out the video greetings here!
I'm well aware that keywords such as "Matt Mullenweg photos" and "photos Matt Mullenweg Wordcamp Philippines" have led a lot (and I mean A LOT) of netizens on my humble Mindanaoan blog so as earlier promised, I'm sharing some of the photos I took of Matt.
Enjoy 😉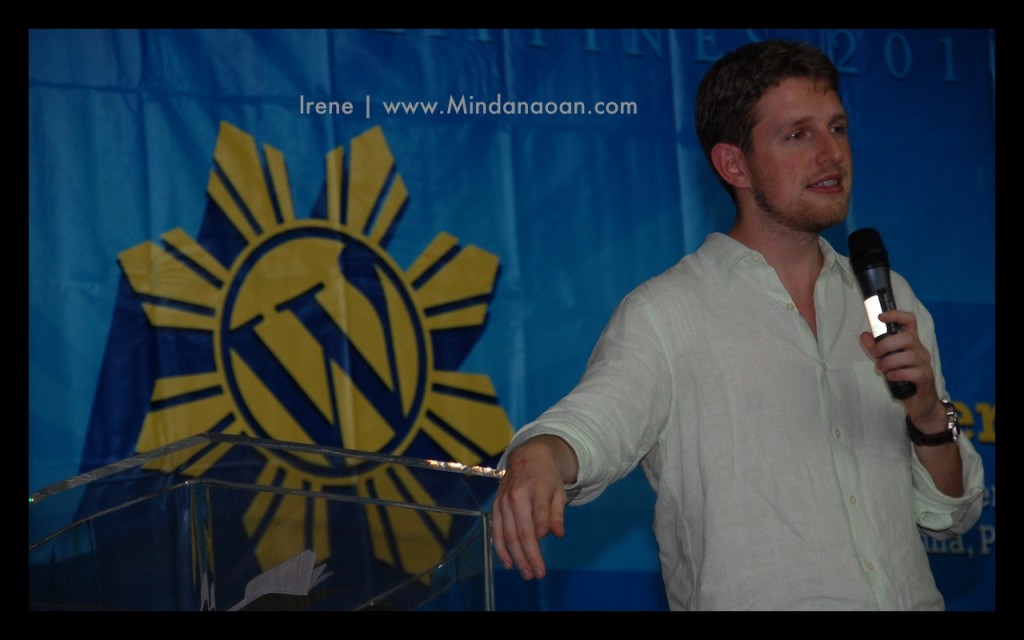 More photos after the jump!