A few weeks ago, right before this blogger from Mindanao flew to Cebu City to open a small, humble branch of my PR, events, media and marketing business, I organized an event dubbed "BukidnonOnline.com Bukidnon Blogging 101 and How To Make Money Online Workshop" in Malaybalay City, Bukidnon, Mindanao. It was a workshop I never expected to be such a huge hit – especially since there were hardly any bloggers in that part of Mindanao. However, more than 40 would-be and newbie bloggers came – and with a lot of help from the CDO Bloggers group, ASTERISK Events and Communications and from generous friends and sponsors – not only was the blogging workshop a major success but it also bore a 10-man Bukidnon Bloggers core group.
Needless to say, as event organizer and bloggers myself, I felt absolutely humbled, inspired and challenged all at the same time. Humbled because a lot of people attended and a lot of sponsors joined in. Inspired because it reminded me of my role as a new media practitioner and blogging advocate. And challenged because I knew it signaled the start of something that could very well shape a community and its people.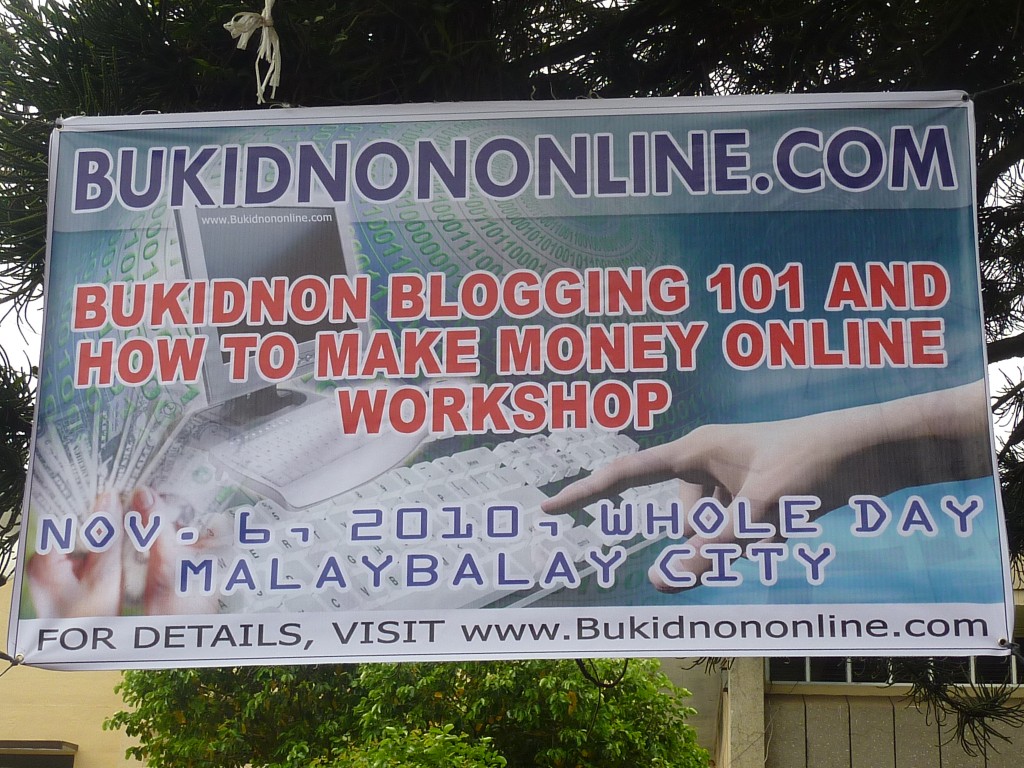 Still, to this very day, I am often asked why I organized the Bukidnon Bloggers group in the first place.
Allow me to share some of my reasons.
Bukidnon is very dear to me. My siblings and I may have been born in Davao City (which is about 5 hours away by bus from the capital of Bukidnon) but Bukidnon is a province I have already come to love. Sadly, when I started spending a lot of time in that province roughly 5 years ago, there were no clear websites or blogs about the province yet. So, on a whim, I bought the BukidnonOnline.com domain and initially planned to upload Bukidnon photos or photos I took during the yearly Kaamulan Festivals. I also wanted to share some tips, reviews and basic infos about the province and its cities and municipalities. A few months into the said blog's existence, I noticed a very sharp increase in traffic. Visitors not only from Bukidnon and nearby cities came — people from virtually all around the world paid my humble Bukidnon blog a visit every single day. I then realized that most, if not all, of those visitors were former Bukidnon residents and they all wanted updates about their hometown. Fast forward 3 years later, that site still regularly attracts visitors from all over the world – so regular, in fact, that its daily traffic is more than 3,000 hits!
And that's where my first reason comes in. I realized that, as much as I enjoyed seeing such heavy traffic in that site every single day, I simply cannot do it alone. And I simply MUST NOT do it alone. There shouldn't be a monopoly of any sort. Information must be shared, must come from as many sources as possible and must be delivered through as many channels as possible. With the advent of the Internet and seeing the power of new and social media, I knew that it was high time that people from Bukidnon use that power to not only promote the province but to voice out their opinion on pressing issues as well.
Secondly, I felt that Bukidnon needed another group of media practitioners. Sure, there was KBP, NUJP, BPC and all other media groups but why not have a group composed solely of new media practitioners? People who knew how to use the Internet, how to use various tools and resources and who also had the passion and drive to share what they have with the rest of the world.
Thirdly, I felt that the Provincial Government of Bukidnon needed to be reminded that the people of Bukidnon is the BOSS. They have to know that people are watching, people are observing and that people have the power to write and complain. They also have to realize that they must now learn how to tap and engage citizens. There's this thing called community journalism and it's no longer just limited to newspaper and radio.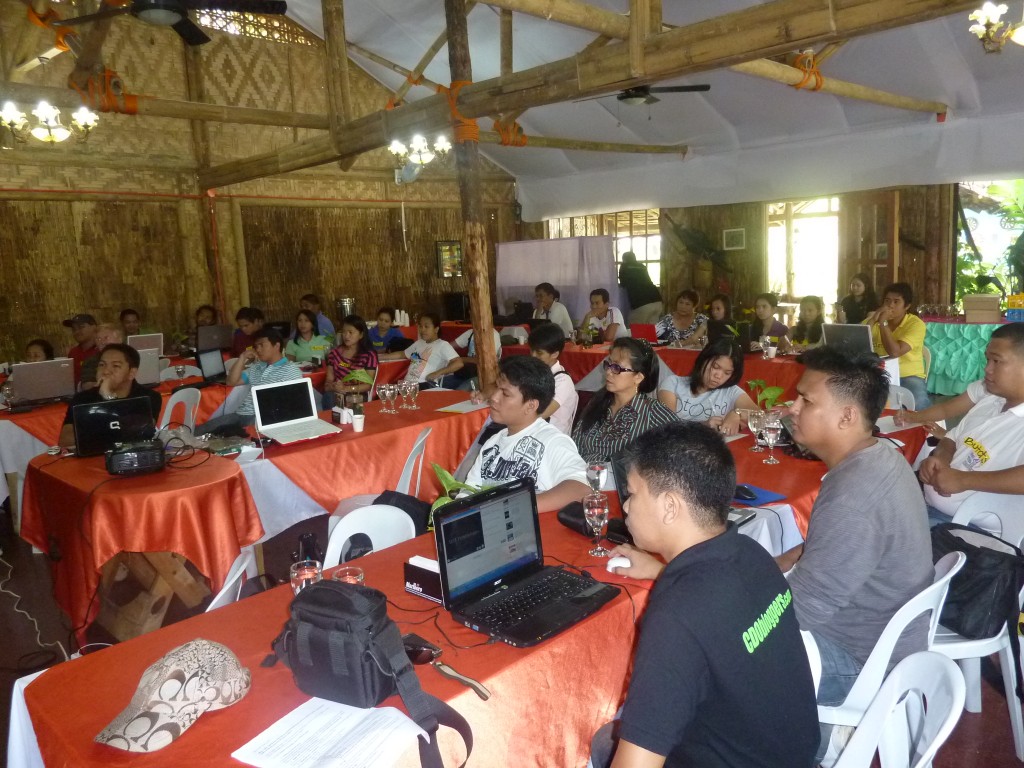 Fourthly, with the recent inaccessibility of the Official Website of Bukidnon – the website account is currently suspended and to my knowledge, that usually means that the hosting fees haven't been paid (IKR???) – WHO will now update not only the people of Bukidnon but the rest of the world with what's latest in the province? With the Kaamulan Festival 2011 just around the corner, how on earth will people especially tourists learn more about the schedule and activities? How will people now know how to get to Bukidnon, what to see there, what to do etc etc?
Oi. Ayayay. It's really frustrating. Anyway, I know you, my dear readers, get the drift.
I still have a couple more reasons as to why I finally organized the Bukidnon Bloggers group but this will do for now. Lest I say something controversial 😛
BTW, as a way for me to end this quick blog post (apologies if you guys see grammatical errors! Been typing really fast), can I just please give a huge shoutout to all of the generous sponsors who helped me make the Bukidnon blogging workshop a major success:
The Bukidnon Blogging 101 and How to Make Money Online workshop was made possible by:
– BUKIDNONONLINE.COM
– ASTERISK Events and Communications
– CDO Bloggers, Inc.
– Mindanaoan.com
– Senator Juan Miguel "Migs" Zubiri
– Senator Francis "Chiz" Escudero
– MGM Mountain Resort, Maramag, Bukidnon
– DL8 Herbal Tea
– SOTELCO
– Core Solutions
– Google Philippines
– WomenTreats.com
– Mariela's Bakeshop, Valencia City (please call (0908) 3052490
And just in case you want to watch — HERE'S A VERY SPECIAL VIDEO MESSAGE FROM SENATOR KIKO PANGILINAN FOR THE BUKIDNON BLOGGERS!