I love coffee and I like staying in coffee shops. In Cebu, one of my favorite coffee shops is Coffee Dream. I often stay at their Ayala Cebu branch – the one at the 4th floor -, at their SM Cebu branch – the one within the old mall, fronting VECO – and during recent Cebu City visits, their booth at the Traveler's Lounge, also located at SM. While I know that they have branches in Mindanao (Cagayan de Oro City, Davao City and General Santos City), it's just unfortunate that I've never had the chance to visit one. Until a few days ago.
Through the kindness and generosity of Sir Glenn and Miss Anna of Coffee Dream, I was able to visit Coffee Dream SM Cagayan de Oro. In fact, I was even able to bring along several blogger-friends, too!
We visited the SM CDO branch of Coffee Dream on a Saturday afternoon. The gang had froreo (my friends said it was really, really good), frothy caramel (I chose this and let's just say that I felt a tinge of sadness when my drink was about to be finished!) and strawberry chill plus delicious chocolate muffins, strawberry cheesecake and blueberry cheesecake!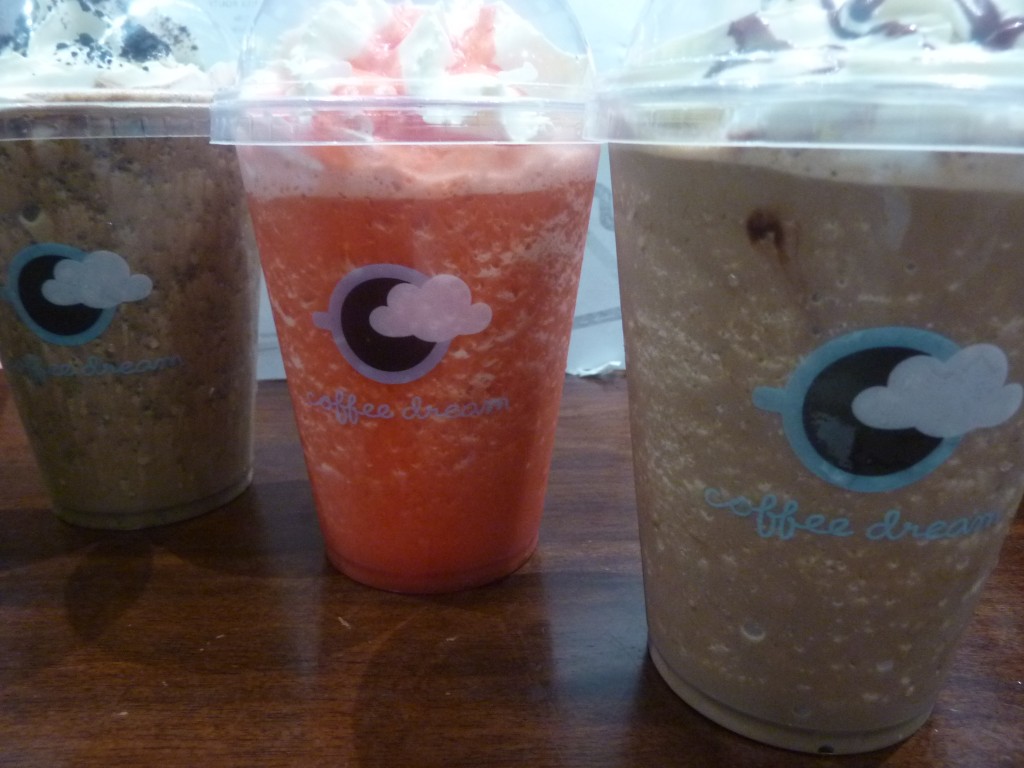 Check out how affordable the prices of their items are:
Coffee Dream SM CDO is located right in front of the SM Supermarket. I doubt you'll get lost in finding it 😉
Coffee Dream is a specialty coffee chain with a total of 36 stores nationwide, 13 of which are franchised. What makes Coffee Dream pretty special is that it helps small and medium enterprises. For instance, they sell Alturra beans made from the foothills of Mt. Apo. They also help promote and sell local products such as camote cookies and ginamos pate (salted fish pate). They also use local products such as tableya (chocolate from cacao beans) for their Tsokolate drink.
For more details about Coffee Dream or if you want to perhaps apply for a franchise, visit the official Coffee Dream website.