Okay, after sharing with you the photos I took of former 98 Degrees founder Jeff Timmons during the hugely successful a1, Jeff Timmons and Blue concert held last February 2012 in Manila, Philippines, it's now time for me to share the much-awaited photos I took of the boys of a1.
Are those excited screams I hear?! 😀
For the uninitiated, a1 is a very popular British-Norwegian pop group. Originally composed of 4 members, the newly reunited a1 is now made up of Christian Ingebrigtsen, Mark Read and Ben Adams. Ever since they decided to reunite in August 2009, they've released hit songs like "Don't Wanna Lose You Again" and "Waiting for Daylight," which has so far managed to top a lot of charts not only in the Philippines but around Asia as well.
I must say – there are a TON of avid and super loyal a1 fans out there! In fact, a lot of those a1 fans were already waiting at the airport arrival area when I, along with the a1 management team and concert producer, arrived to fetch the boys. You can see some of the excited faces of those a1 fans in the photos below 🙂
So without further ado, let me share with you the photos I took of Ben Adams, Christian Ingebrigsten and Mark Read 🙂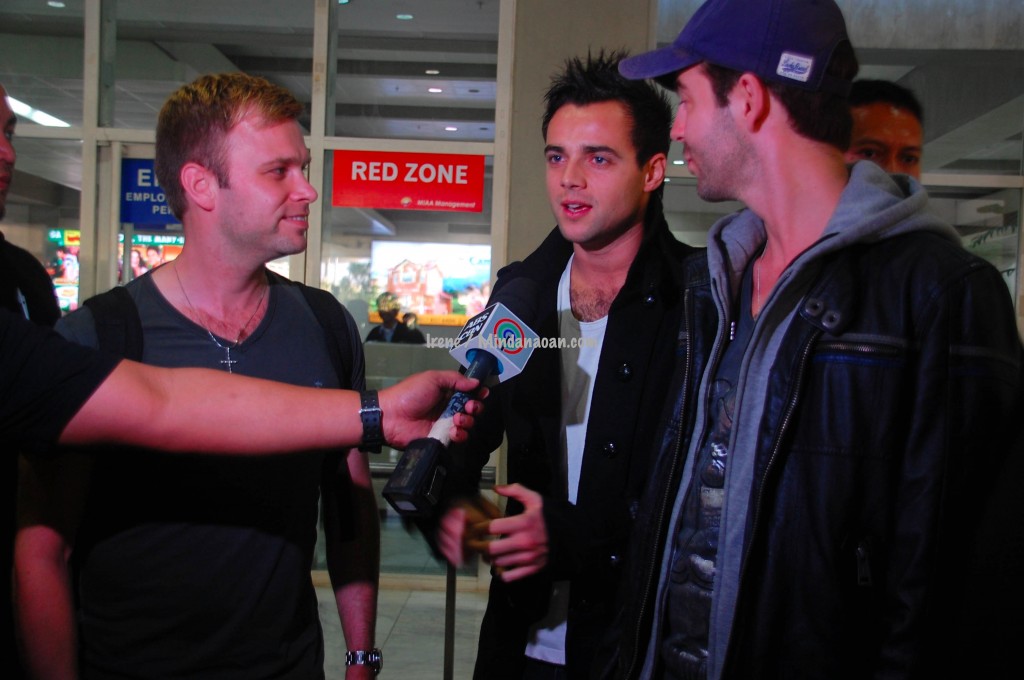 Check out the boys' lovely smiles for me!
Concert time!