In a previous post, this Mindanao blogger shared with you the Kadayawan Festival 2012 official logo. How did you find the official 2012 Kadayawan Festival logo? I personally liked it 🙂
Anyways, as I previously mentioned, the much-awaited Kadayawan Festival 2012 in Davao City is set to take place from August 17 to 19, 2012! Yes, folks, the King of Festivals is set to take place in just a few weeks. Have you made plans yet?
Here's the Kadayawan Festival 2012 schedule of activities: (you can click on the image for a bigger view)
The 2012 Kadayawan sa Dabaw Festival will feature the theme: "10 Tribes, 1 Vibe" The 10 Davao tribes that truly celebrate the diversity of Davao City's cultures are:
Ata
Matigsalug
Ovu-Manuvo
Tagabawa
Klata-Djangan
Tausog
Maguindanao
Kagan
Maranao
Sama
The term "Kadayawan," by the way, is taken from the Mandaya word "madayaw," which is a friendly greeting used to explain something that's good, bountiful, superior or profitable.
In Davao City, the Kadayawan Festival is the grandest, most colorful festival whereby locals gather and celebrate life, tradition, culture and ask the gods for good harvest.
Want to be a part of Kadayawan Festival 2012 in Davao City? You may contact the Davao City local government via their official website. You can also call telephone number (63) 82 227 2500.
I will be posting updates also so if you want, you can SUBSCRIBE to Mindanaoan or you can join my official Mindanaoan Facebook page.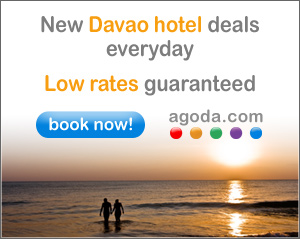 Happy Kadayawan Festival! Madayaw! 🙂