Sonny Angara. Meeting Sonny Angara.
I know he's a 3-term congressman representing Aurora, a lawyer (he was even the spokesperson of the prosecution team during the impeachment trial of former Philippine Supreme Court Justice Renato Corona), the chairman of the House Committee on Higher and Technical Education and of course, the son of Senator Edgardo Angara. However, I wanted to see Congressman Juan Edgardo "Sonny" M. Angara in a different light. I wanted to hear him speak spontaneously. I wanted to see how he was without the flurry of Congress beat reporters, without the political supporters, without the TV network studio lights. I also wanted to see how this possible 2013 senatorial candidate would treat "non-traditional" media practitioners – in other words, would he treat us bloggers differently? Will he be friendly? Does he have sensible answers to controversial issues? Will he act naturally? Does he have a healthy sense of humor? And if ever he does run for Senator, what will his plans be?
Thankfully, I had the chance to see and hear all that in a recent mini-meetup with Aurora Congressman Sonny Angara.
He was in Mindanao a few days ago to speak at a university. He still had free time before his flight back to Manila. So, along with blogger-friends, this Mindanao blogger met Congressman Sonny Angara and shared fruit shakes and fries with him. It was a fun, easy, casual meeting. We asked him about his stand on the controversial reproductive health bill, the Senator Tito Sotto plagiarism issue, the automation of government systems, the Freedom of Information bill, his proposal to include disaster awareness and mitigation classes in elementary and high school levels and his thoughts about Mar Roxas as the new DILG chief. Of course, we also asked Rep. Sonny Angara if he really had plans to run for a seat in the Senate. And since it was a fun, easy, casual meeting, my blogger-friends and I even teased him and asked his definition of love. Parang slumbook lang! 😛 Good thing Sir Sonny was game 🙂
You have to watch the videos below to see this cool side of Rep. Sonny Angara. After watching the videos, please feel free to leave your comments below. Would love to hear your thoughts about him 🙂 Thank you!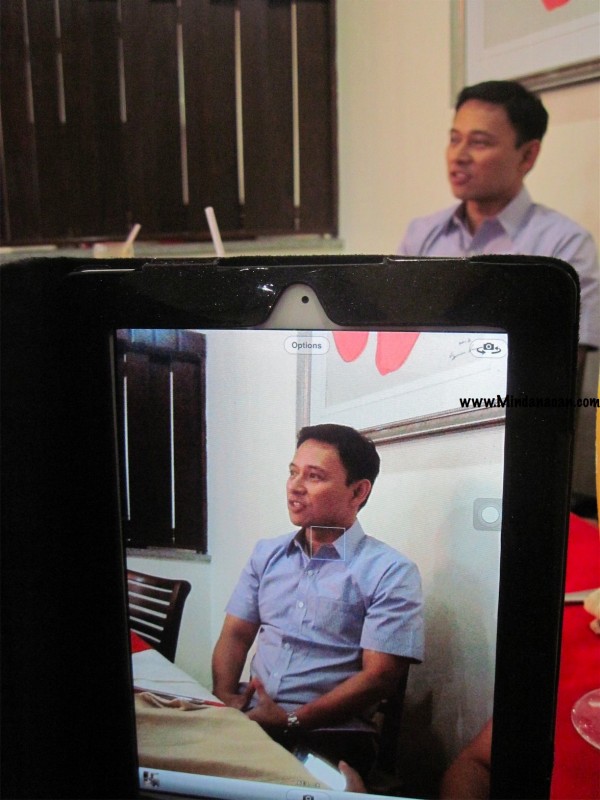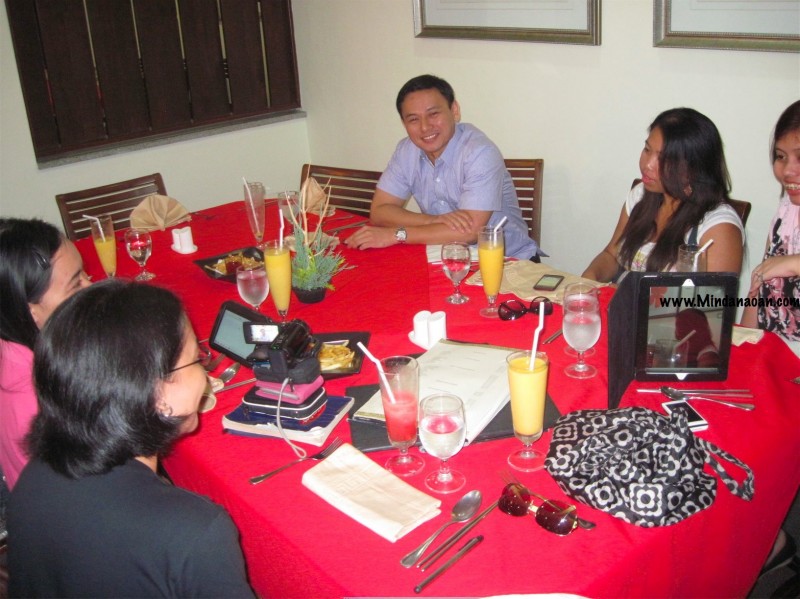 Congressman Sonny Angara shares his thoughts about running for the Senate:
Congressman Sonny Angara on the Sotto plagiarism issue:
Full video (here you can see how casual the meeting was 🙂 Sir Sonny was game!):
Contact me, Mindanaoan, should you also want to request for a bloggers meet-up. Contact Mindanaoan here. We'd love to meet you.