One of the things that I just love to do is to share whatever knowledge I have on blogging, social media, Internet marketing, online publicity and how to earn money online. This is the reason why I organize blogging communities, social media clubs and various workshops. I must emphasize, however, that I also still have a lot to learn. The Internet is an ever-changing medium and if you want to maximize its power, it is but important for you to constantly learn the tricks of the trade.
So when I received an invitation to speak on Internet etiquette from the Xavier University – Ateneo de Cagayan School of Business and Management – Junior Financial Executives (JFINEX), I thought why not – it's the perfect opportunity for me and the students to remind ourselves of the importance of following proper Internet etiquette and how we should really all behave online.
On the day of my speaking engagement, I met about 30 bright-eyed students – all of whom looked pretty excited to learn. We discussed how one's digital footprints say so much about them, updates on the proposed Cybercrime Law, how words are powerful (just as they have the power to motivate and inspire, they also have the ability to hurt or harm others hence we should observe proper Internet etiquette) and how we should all do away with negativity (and instead use cyberspace for better, more valuable things). It was a great day 🙂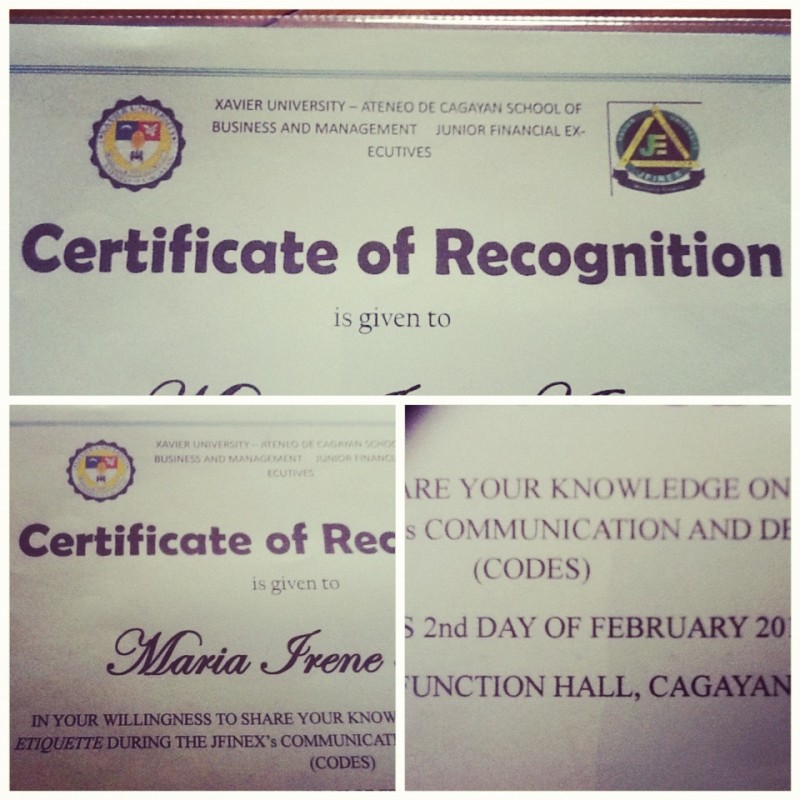 Thank you very much to the Xavier University – JFINEX students for inviting Mindanaoan 🙂 Special thanks to Marian 🙂 Thank you for the chance to meet you all! I hope you all learned something and that you all had a blast! 🙂
Should any of you want to invite this humble Mindanao blogger, please feel free to CONTACT ME HERE.