The 76th Araw ng Dabaw festivities are ongoing! The Kapayapaan or Peace-themed Araw ng Dabaw 2013 will be on March 16, 2013 but a lot of events already kicked off as early as February.
The Duaw Dabaw Foundation, one of the City Government of Davao's partners in carrying out events like the Araw ng Dabaw and Kadayawan, has reportedly set aside Php 5.2 Million for several events including the Mutya ng Dabaw 2013 pageant.
Here's the official schedule of activities for the 2013 Araw ng Dabaw: (click on the image for a larger version)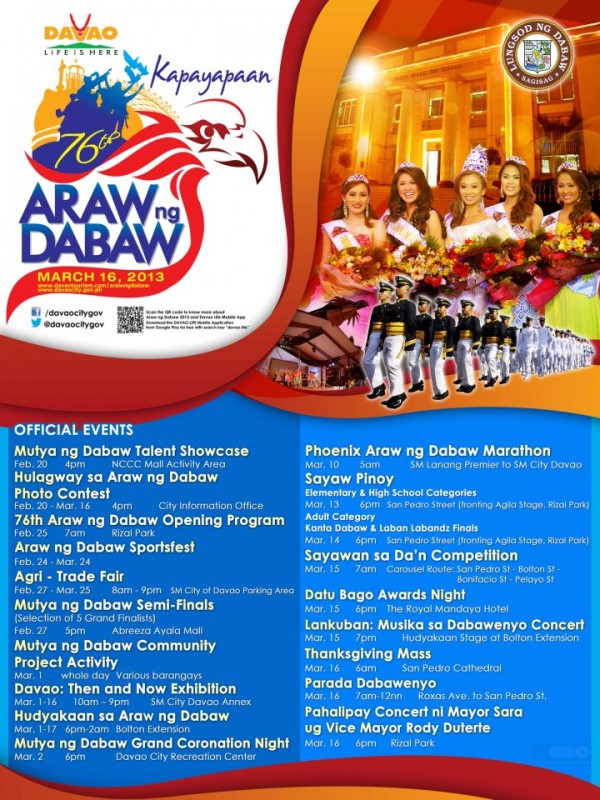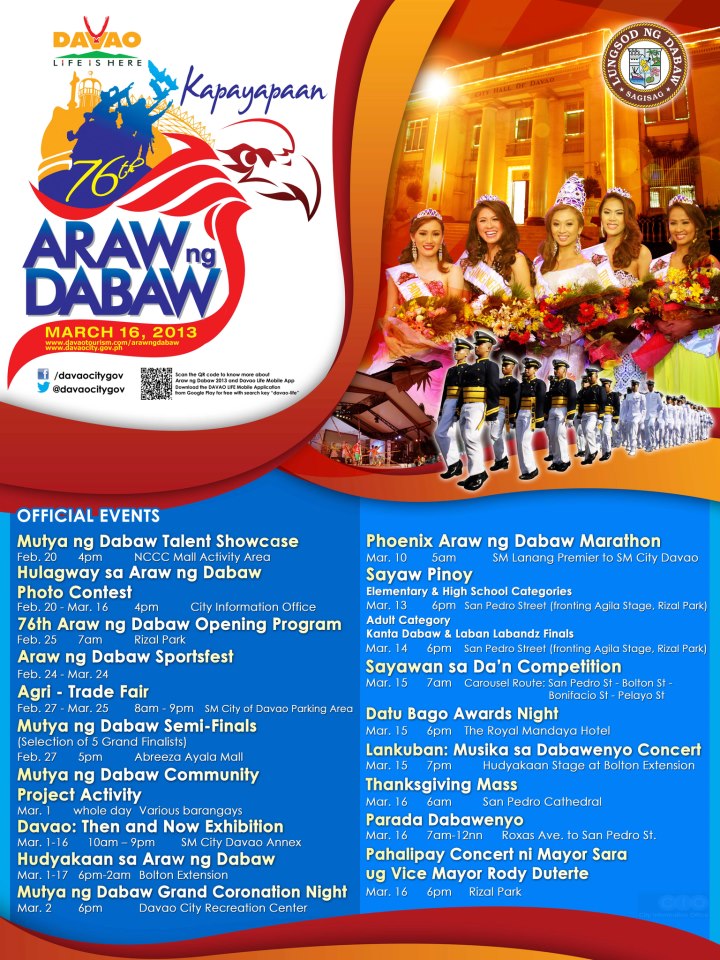 Among the highlights of the Araw ng Dabaw 2013 are the Datu Bago Awards Night, Hudyakaan sa Araw ng Dabaw, Parada Dabawenya and the much-awaited Pahalipay Concert of the Dutertes.
And speaking of Mutya ng Dabaw 2013, the pageant night was held recently and these are the winners: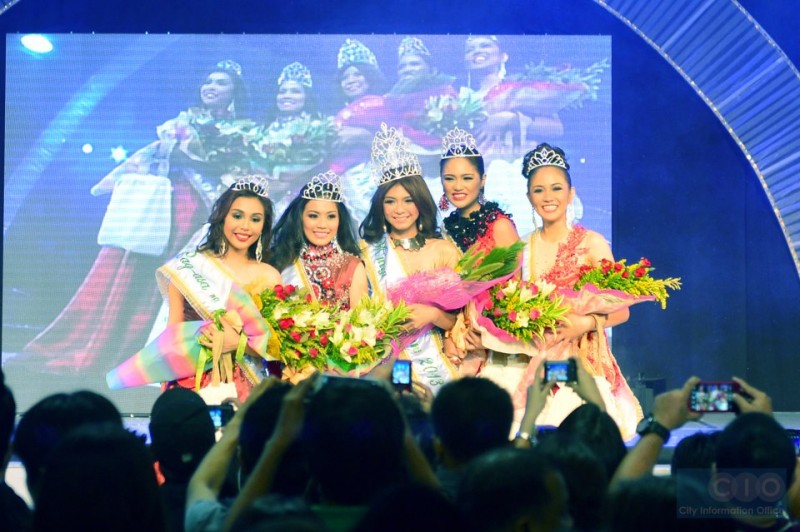 (L-R) Pag-asa ng Dabaw (3rd runner-up) Ms. Lery Stephanie Bautista, Diwa ng Dabaw (1st runner-up) Ms. Czarina Rizel Marante, Mutya ng Dabaw 2013 Ms. Fila Guia Hidalgo, Sinag ng Dabaw (2nd runner-up) Ms. Kristine Angelie Estoque, Patnubay ng Dabaw (4th runner-up) Ms. Angeline Nicole Morales
Were any of you there during the coronation night? I heard the girls pageant dresses were stunning! Congratulations, ladies!