A number of non-­profit organizations, volunteers and delegates from all over Asia will gather in Cebu, Philippines on November 27 to 30, 2014 for the staging of the second Let's Do It! Regional Conference for Asia.
To open the conference on November 27, local cleanup movements, organizations and artists of the EcoArt Exhibit 2014 will be recognized and awarded at the Cebu City Hall, to be participated by more than 50 delegates all over Asia and Europe.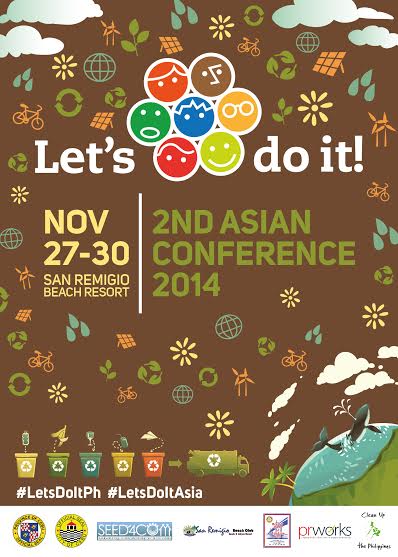 Among the topics that will be discussed during the conference are the Let's Do It World experiences from different countries, team building, PR / communication, marketing / finances, logistics and mapping, identity of the project, Zero Waste and waste management in the future.
The Regional Conference 2014 for Asia is organized by Let's Do It! World, convened by SEED4Com with the support of Office of Cebu City Committee on Environment, Province of Cebu, Clean Up the Philippines Movement, Rotary Club of Mandaue East and PR Works Inc. to be held at the San Remigio Beach Club Resort, the official accommodation partner.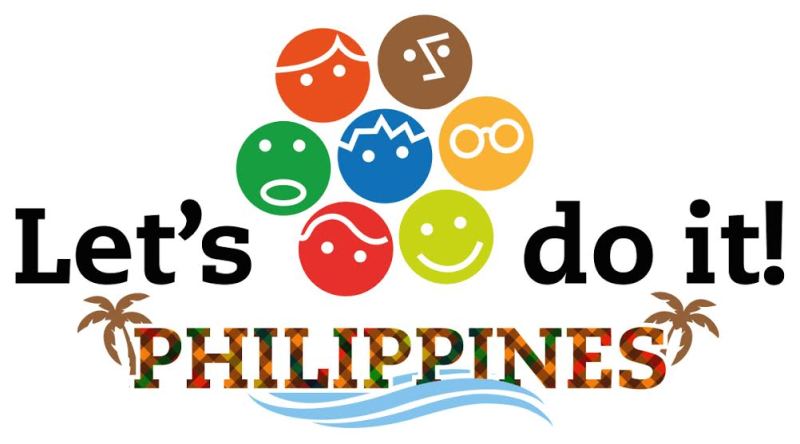 The Let's Do It movement, a civic led nonprofit and nonpolitical movement, was born in 2008 in a little country of Northern Europe – Estonia, where thousands of people came together to get rid of 10,000 tons of illegal garbage from roadsides, forests and towns, cleaning the entire country in just 5 hours.
The action inspired people from many different countries to do the same. Thus, the network of people, determined to organize massive cleanup actions to clean their home countries, started to grow. By today, almost 200 different inspired cleanup actions, engaging altogether about 10 million volunteers, have already taken place in different countries.